Things to know before a vacation to Inverness
Inverness Scotland Vacation Tips and Advice
Travelling to Scotland from overseas? Perhaps you want to get close to your Scottish ancestry, or simply wish to see one of the most beautiful countries in the world for yourself. If you're planning a Scotland vacation, for example from the USA or Canada, we have a few facts and tips to help you out …
Scotland and Inverness geography
Scotland is located in the British Isles in Northern Europe. It lies in the north of Great Britain, the largest island within the British Isles. In addition, it is part of the United Kingdom, a group of countries which also includes England, Wales and Northern Ireland. Scotland is a separate country to England and the rest of the UK, with its own national identity, accents and traditions. People in Scotland like to be called "Scots" or "Scottish". We don't like "Scotch" – this is an old word, which may be used for whisky or broth, but not for people.
Inverness is in the north of Scotland, situated in the heart of the Scottish Highlands. A beautiful and rugged region of spectacular landscapes and abundant wildlife. Inverness is known as the capital of the Highland region. People from Inverness are called "Invernessians" (in-ver-knee-she-ans).
Travelling throughout the UK
Scotland, England, Wales and Northern Ireland are all different countries. However, they are all part of the UK, and as such, you can use the same money throughout. As long as it's "Pounds Sterling" it is accepted here in Scotland.
We also all drive on the left hand side of the road, although some driving laws and regulations differ in each part of the UK. So if you are thinking of hiring a car, make sure you are up to date with the Scottish driving laws and regulations.
Pack according to all four seasons
One thing is for certain – Scottish weather is unpredictable. Often you can enjoy the sun, rain, wind, and snow – all in one day! But hopefully not in the summer months! So, when packing for your Scotland vacation, take a combination of clothes to suit every possible element. In summer, be sure to pack a jumper (sweater) and a raincoat. And in winter, wrap up warm and hope for a magical wonderland of snow… It really is beautiful here on a crisp winter day.
Scottish people are big on small talk
It's worth mentioning that Scots love a good conversation – in other words, a good "blether". It's always well received if you smile and chat about the weather, what you've been doing that day and other small talk, when you meet Inverness locals. Yes, us Scots tend to be super friendly and love a good natter. So, be polite, smile if you catch a local's eye when walking past and say hello. Oh, and they'll be the first to recommend a good local pub or eatery if you need one, so don't be shy to ask!
We love our whisky
Whisky is Scotland's national drink, with a history dating back more than 500 years. And the Highlands is Scotland's largest area for whisky production. Here, we don't call it "Scotch" – just whisky (spelled without an 'e'). So why not learn more of our famous tipple and try some of the local whisky tours in Inverness during your vacation? Also, don't forget to visit our Whisky Bar for an extensive choice of whiskies, along with other refreshments and light bites.
Experience Scottish cuisine
You can't visit Scotland without trying our national dish, haggis! You'll find this spicy meat pudding in many Inverness restaurants. Either as traditional haggis, neeps and tatties (with mashed turnip and potatoes), or in Chicken Balmoral (stuffed inside a chicken breast and wrapped in bacon) or perhaps with a modern twist. There are vegetarian versions of haggis available too. But, of course, there's more to Scottish cuisine. Come and sample our fresh, seasonal menus at one of our restaurants at The Kingsmills and find your favourite Scottish dish!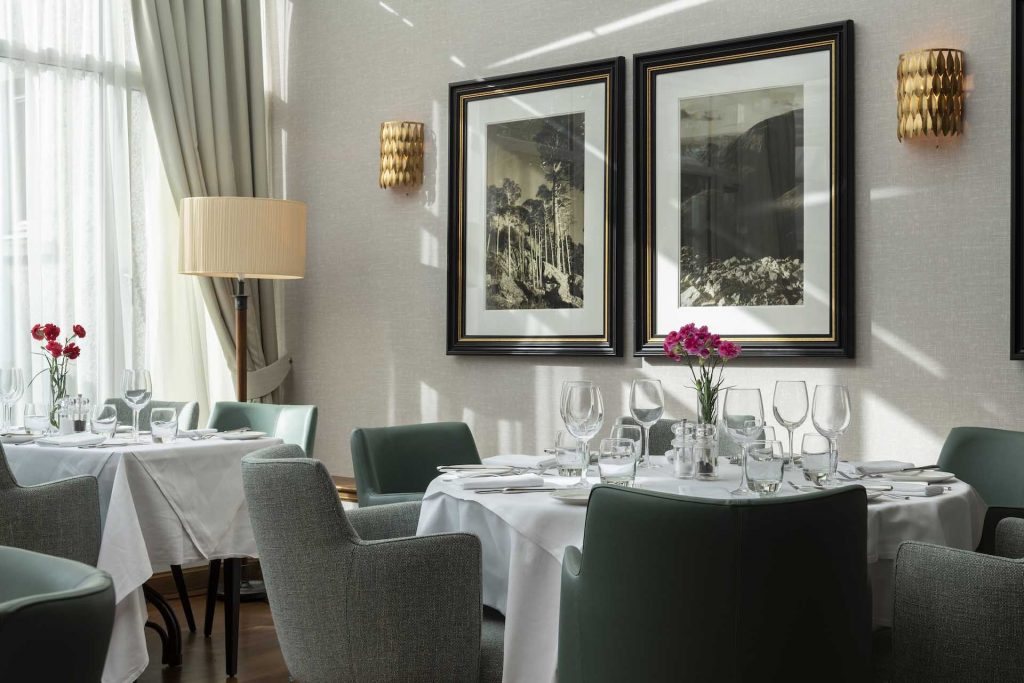 Beware of the midges
If you're planning on exploring the Highlands in the summer, beware of those pesky midges. Midges are tiny flying insects, similar to the size of a mosquito. However, there are over 35 different species of biting midge in Scotland, and they love to spend time in the Highlands. But they aren't as bad as you think in the city or up high with a breeze. If you are staying near water in the wilds of Loch Ness, buy yourself a good insect repellent before exploring Inverness. Some people also recommend "Skin So Soft from Avon", a lovely smelling spray the midges seem to hate!
Plan your activities in advance
There is so much to do here in Inverness and the Scottish Highlands. So it pays to plan in advance to ensure you fit in everything in. From the must-see attractions to family activities, historic sites and much more. If you're an Outlander fan, then the Highlands is the place to go. And we highly recommend exploring the Southside of Loch Ness. Go to Dunlichity Cemetry and see if you can find the stone where the Jacobites sharpened their swords before the battle of Culloden. And Boleskin Cemetry to find the headstone with bullet holes in it. It is said a young boy stole a loaf of bread from a soldier's carriage and he hid behind the tomb stones from their gunfire. Also, the Falls of Foyers, Suidhe Viewpoint, Loch Tarff, and Cameron's Tea Room, complete with pet deer and Highland cows are all a must! Find out more in our guide to Inverness Things To Do.
Scotland is amazing all year round
Finally, don't be drawn by the summer months only. Winter and autumn are superb times to visit Inverness for the magical colours, epic winter scenery and magical wonderlands. And spring is often when we enjoy our best weather, whilst the land comes back to life. So come and spot our baby Highland cattle, deer and enjoy the cherry blossoms along the River Ness as they erupt with blossom.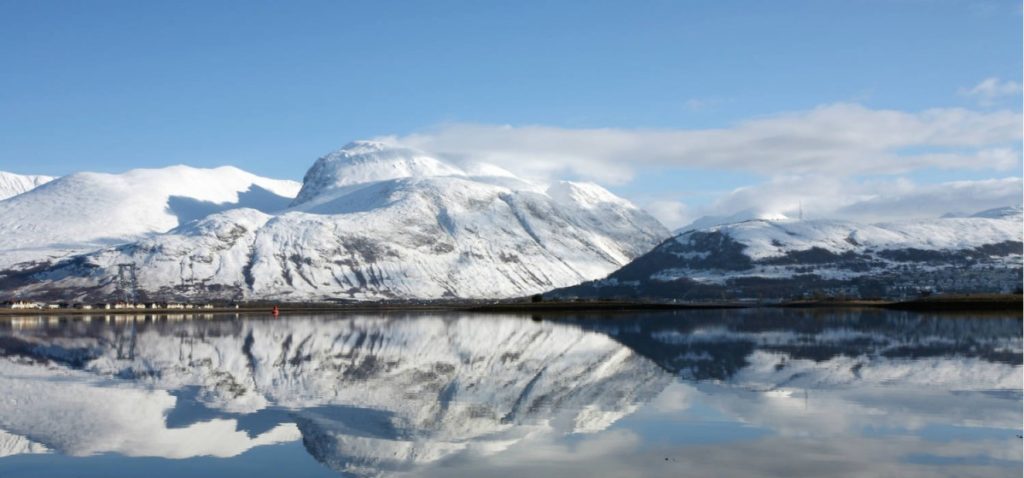 What better way to spend a vacation in Scotland? So come along and indulge in our famous Highland hospitality at one of Inverness' best hotels, the Kingsmills Hotel. Complete with multiple dining options, leisure facilities, and close to the city centre. What more could you want?