Dining with Children at the Kingsmills
Children's Menu
Delight the whole family at The Kingsmills Hotel in Inverness with a Children's Menu sure to put a smile on the little ones faces!
If you are looking for some relaxed dining options with a menu that the children will love, we have you covered. Suitable for those 12 and under, our tasty and nutritious options are sure to satisfy even the picky eaters!
Our Children's Menu is available 7 days a week
From our mouthwatering macaroni cheese to a classic Kingsmills burger, our menu has something for everyone. We use quality local ingredients and have a variety of options so your little ones can enjoy a meal that is both healthy and delicious.
We cater to all dietary requirements and are happy to tailor and customise each dish to suit your needs. Just ask a member of our team.
Our children's menu can be enjoyed in our Conservatory Restaurant or Inglis Restaurant and is also available in our bar. For a more informal experience, you can even order this to your room. What's more, if the children are joining a table with adults for dinner, we offer a lower price per child.
Children's Drinks
In addition to a discounted children's menu, we also offer a selection of draught soft drinks or fresh orange/apple juice for a price of £1.50 for children who are dining.
Family breaks
Interested in a family break to Inverness? The Kingsmills Hotel is the perfect place to escape to, with abundant facilities to keep everyone entertained. From a dip in our leisure pool to playing in our gardens, you can be sure to find something on site to keep you busy. And, across from the hotel, a play park will be the perfect place to spend the afternoon! Or, venture further afield and check out lots of fun activities in the city. Check out our family rooms and seasonal offers and plan a stay with us today!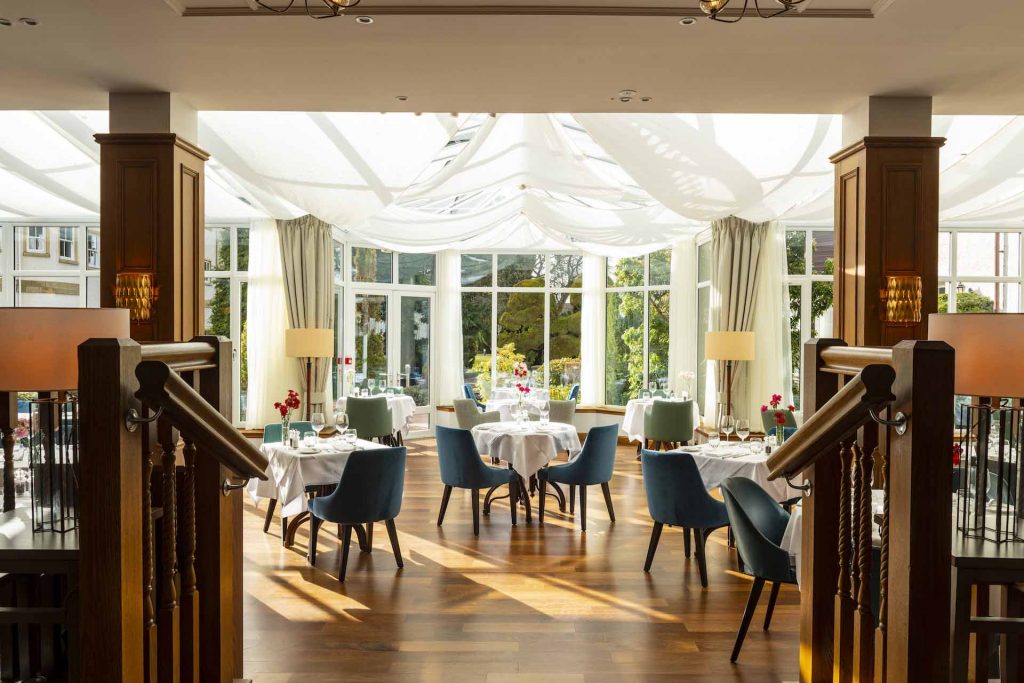 Service Times
Our children's menu is available from 12noon daily until 9pm.
Book a table
For more information or to book a table at the Kingsmills Hotel in Inverness, please call +44 (0) 1463 237 166 or click below to book online. We are here to help!
Book a Table