About The Kingsmills Hotel
About Kingsmills
Luxurious 4-star hotel in Inverness
Since the 18th century the Kingsmills Hotel has been offering accommodation to travellers from all over the world. Today, this 4-star hotel in Inverness offers guests a luxurious stay complete with access to spa and conference facilities.  With a rich and diverse heritage the Kingsmills Hotel is the perfect retreat for leisure holidays and corporate events in the heart of the Scottish Highlands. Delivering a first-class service to all guests,  make your visit to Inverness extra-special with a stay at the Kingsmills Hotel.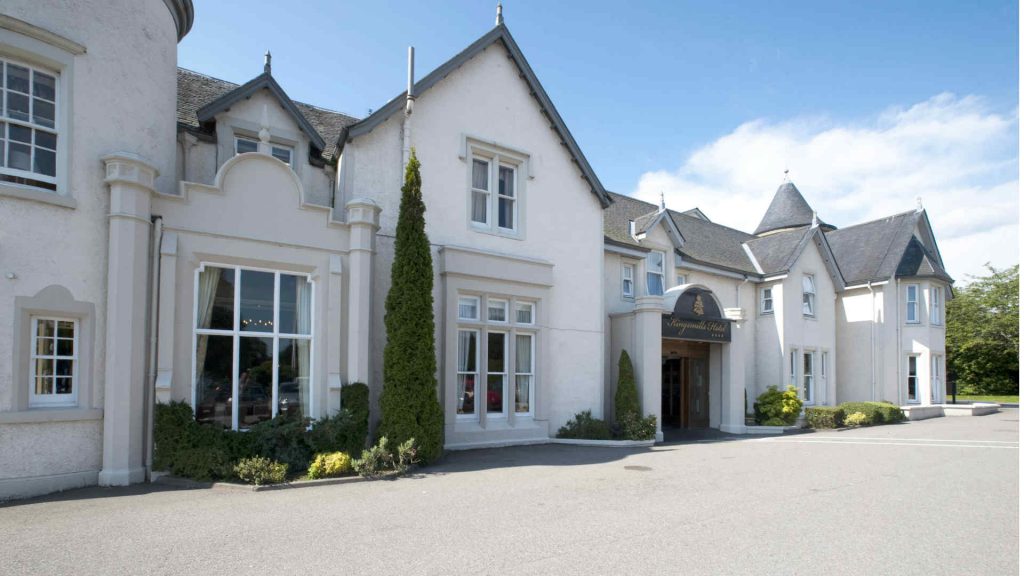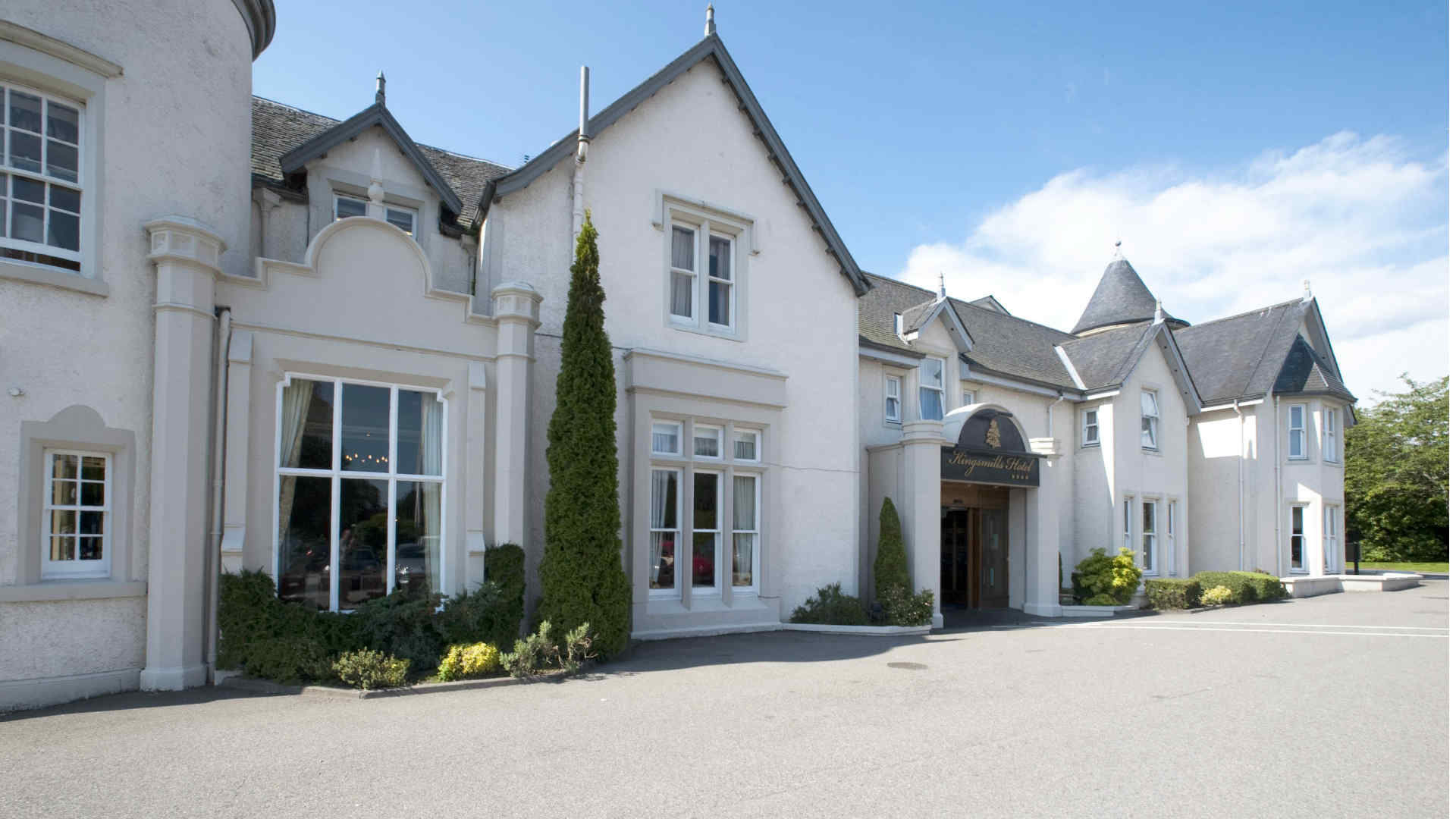 Luxury, stylish accommodation
Just a stone's throw away from Inverness city centre, you can relax and rewind in our stylish rooms. Choose your perfect type of room from our beautiful selection. Each combines the perfect mix of classic and contemporary features
Our dog-friendly Patio Rooms and Garden Rooms let you enjoy the Scottish fresh air directly from your own front door. Meanwhile our Luxury Rooms provide an elegant setting for a truly magical Highland retreat.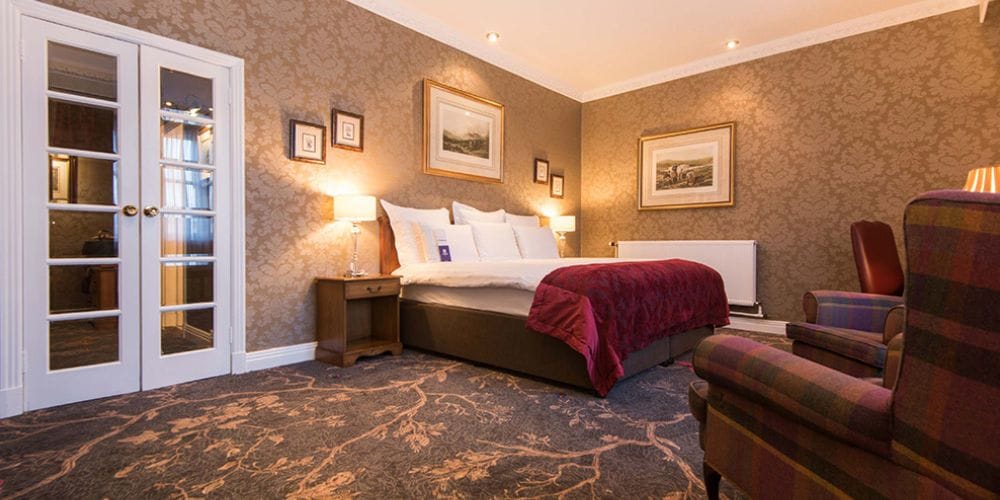 Sumptuous fine dining
At Kingsmills Hotel, we take great pride in our culinary offerings. As such, we have two exceptional in-house restaurants tto cater to every taste. The Conservatory Restaurant showcases the finest Scottish produce, offering lunch and à  la carte dinner services. The Inglis Restaurant, sitting within the main body of the hotel, offers à  la carte dinner services throughout the week. Whichever option you choose, prepare yourself for a delicious culinary journey guided by our knowledgeable staff.
And if you would like to realx in our welcome environment a bit longer into the evening, we're proud to host Inverness' best stocked Whisky Bar. Stay for a dram!
Leisure facilities
Like all great hotels in Inverness, the Kingsmills Hotel provides the perfect combination of rest and relaxation in our rejuvenating spa facilities. With our very own indoor pool to hand, as well as a fully equipped gym. There's never been a better time to indulge in deep rest and relaxation. Equipped with the very best in R&R, our luxurious spa and specially trained therapists and masseuses are dedicated to ensuring your health and well-being. With a vast variety of spa packages, such as natural Italian therapies, there's something for even the most seasoned spa-goer.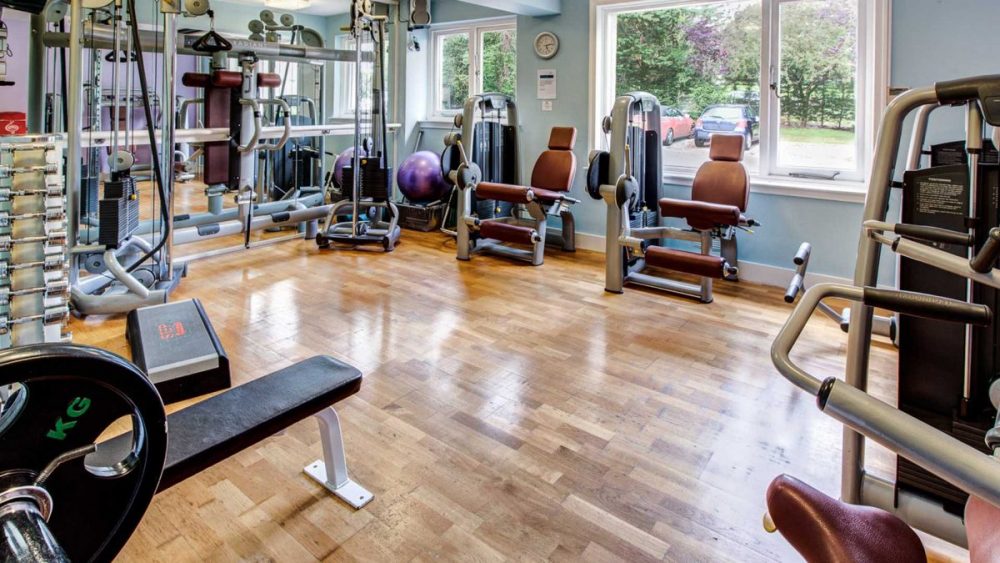 Car parking
The Kingsmills Hotel offers 150 complimentary spaces in our car park, including accessible ones. Plus, four EV charging points, making it easy to charge your electric vehicle. Operated by Monta, our charging facilities are easy to use and accept all major payment cards and Apple Pay.
With a business built on hospitality and warmth, the Kingsmills Hotel and Spa is undoubtedly one of the best hotels in Inverness. The premier destination for guests from all walks of life. So, to find out more about our enchanting 4-star hotel in Inverness, contact the Kingsmills Hotel today.
Come and Stay With Us
Discovering the magic of the Scottish Highlands is easy with a luxury stay at The Kingsmills Hotel in Inverness. Call + 44 (0) 1463 257 100 or send us an email for more details.
Get in touch