What's Hot This Summer? Inverness Summer Festivals To Look Forward To
NessCon: Inverness Summer Festivals Vs. Inverness Comic Con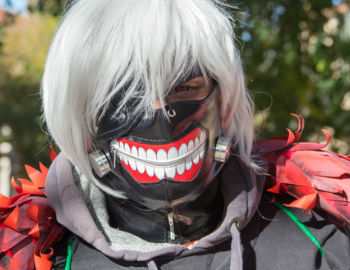 Attention all fans of the Marvel and DC multiverse. The newest addition to the Inverness summer festivals is here. The first ever NessCon (the newest Comic Con in Scotland) is around the corner. Taking place at Eden Court Theatre on the 8th and 9th of July, NessCon will be brining movies, gaming, comics, anime, television, gadgets, clothing and toys of all your favourite heroes, super villains, quests and adventures to Inverness this summer.
Belladrum Tartan Heart Festival: Homegrown In The Highlands
Take heart. The Belladrum Tartan Heart Festival is all set to get underway from the 3rd to the 5th of August. Held on the Belladrum Estate, this family-friendly fun-tastic art and music festival is always a favourite event in the Inverness summer calendar. And it is easy to see why. The festival is known for attracting a wide-range of musical talent each year. There are 11 different stages, each geared to different musical tastes. Past guests have included the likes of Tom Jones, Kaizer Chiefs, Ed Sheeran, Manic Street Preachers and Travis (to name a few). What's more, all the festivities are centred around a worthy cause with a charity appeal each year. Who knew doing good could feel so good?
Groove Loch Ness 2017: Electrifying The Highlands
One night. One stage. One helluva party. Groove Loch Ness returns to the banks of Loch Ness on Saturday 19 August for a night of good tunes, great company and endless dancing. Now in its third year, Groove Loch Ness will once again transform this iconic part of the Scottish Highlands into a nightclub under the stars with electrifying back-to-back performances from some of the biggest names in the dance music industry.
So there you have it. 3 scorching hot Inverness summer festivals to look forward to this summer. To book your accommodation in Inverness ahead of the festivals, be sure to take a look at our amazing Special Offers or contact us on 01463 237 166.