Where to find Highland Cows near Inverness
Spotting Highland cows around Inverness
Highland cows are iconic creatures here in Inverness and the Scottish Highlands. This distinctive breed of cattle, with long hair and horns, is something to look out for on your travels around Scotland. We just love those cute hairy "Heilan coos", so today we're sharing some of the best places to spot them around Inverness and the Highlands.
Culloden Battlefield
Just a 15-minute drive outside of Inverness, the historic moorland at Culloden Battlefield is home to a herd of Highland cattle. Along with Shetland cattle, goats and Highland ponies, they graze the battlefield, maintaining the grass. Keeping it looking as it did back in 1746, when the battle took place. This is a fascinating place to visit, where you'll learn the true story of this tragic Scottish battle. And some of the animals are named after figures from this part of history! Meet the Culloden cows.
Dochgarroch Lock
Located only five miles from Inverness, Dochgarroch Lock is one of the main departure points for Jacobite Cruises, boat trips on Loch Ness. There is a small herd of Highland cows in the field nearby. Also, look out for Ozzy The Highland Cow, a huge metal sculpture by Scottish artist Kev Paxton. Ozzy's never camera shy, so you're sure to get a selfie! The boat trips are a wonderful activity for all the family, where you'll see the sights from a whole new angle, while trying to spot another Scottish creature … the Loch Ness Monster!
Cameron's Tea Room and Farm Shop
This delightful tea room near Foyers, is the perfect place to pick up refreshments while visiting Loch Ness. There are Highland cows grazing in the fields around the café, which you can see inside, from the windows. And there is spacious outdoor seating too. Contact the owner Morag, and she may even be able to arrange a personal meeting with the coos themselves.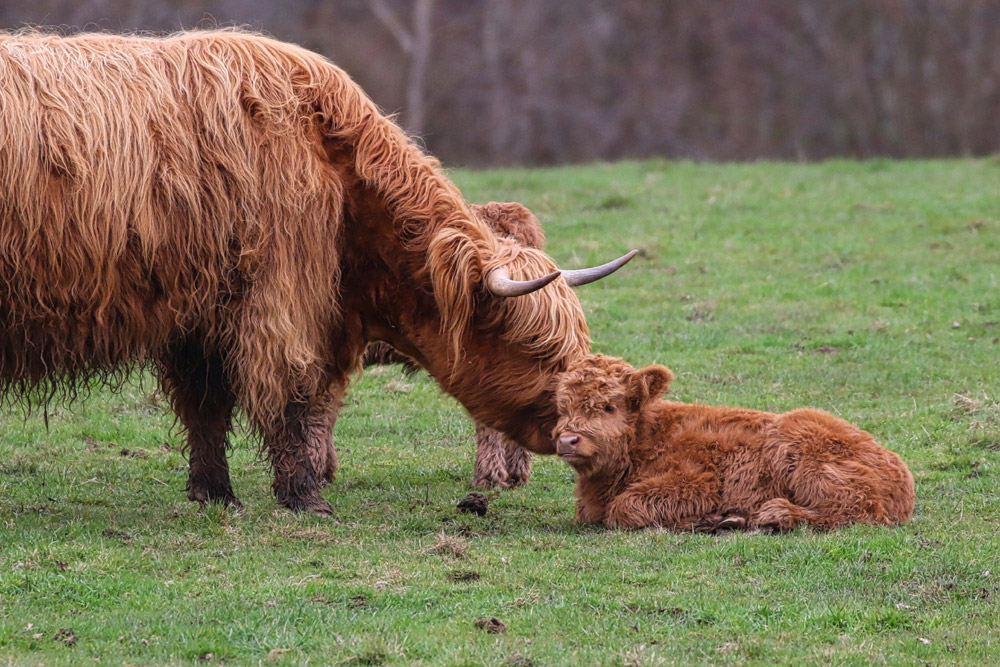 Rothiemurchus Estate
This Highland estate lies in the heart of the Cairngorms, around a 45-minute drive from Inverness. The estate runs Hairy Coo Safaris and Land Rover Experiences, where you're guaranteed to meet plenty of hairy coos. There are also lots of other outdoor activities on offer at Rothiemurchus, making for a great family day out.
Redburn Café and Gift Shop
Redburn Café and Gift Shop at Glenmoriston is another great place to see Highland cows. Near the banks of Loch Ness, this is about an hour's drive from Inverness. Serving up a delicious menu including great coffee and cake. The café even sells food for the coos, so you can buy a bag and feed them yourself.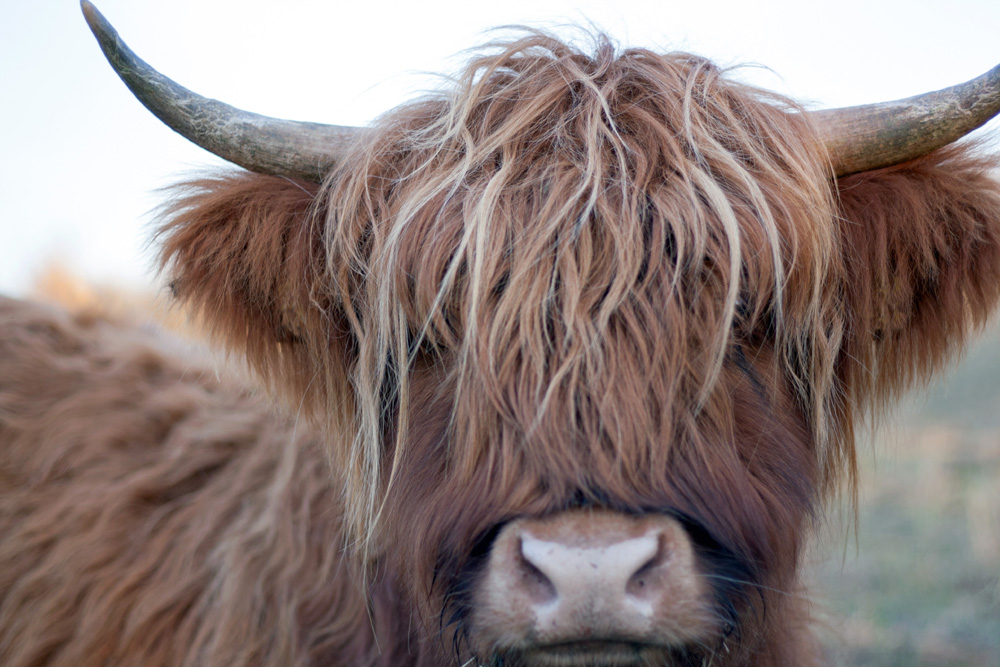 So, now you know all the best places to go, you can enjoy a great family day out around Inverness and Loch Ness looking for Highland cows! And if you're looking for Inverness accommodation, please take a look at The Kingsmills' luxury rooms, including family rooms for up to 2 adults and 4 children. Explore more great things to do with our Inverness Guide and What's On Blog.