Welcome Back to Inverness
Reasons to visit Inverness
Is a visit to Inverness and the Scottish Highlands on your post-lockdown travel list? It really should be! We enjoy some of the most magical landscapes, year-round! And yet despite lockdown restrictions beginning to ease, the thought of travel might still feel inconceivable for some. So we wanted to rest your worries, and ease you back into a more relaxing environment. And one with your safety and wellbeing at the forefront of our minds. Yes, good times are on the horizon: and things are looking up for the rest of 2021 and beyond. So, if you're looking for an adventure to beat the covid-19 blues, then a staycation to Inverness is just what you need. Whether you want to simply relax and curl up with a good book, or get out and explore, we have the perfect setting just for you.
As well as being one of the best locations to learn about Scottish history, the Highlands is also full of charm, enchantment and stunning nature. So let's dust off that suitcase, dig out your glad rags and get a little more back to your life. Join us for what is set to be an epic adventure!
1. There are so many things to see
Whether it's fairytale-like castles, romantic clifftop ruins, majestic mountains or atmospheric lochs, Inverness and Loch Ness guarantee a memorable experience for all. You will never have a shortage of places to visit near Inverness, nor around our adjoining Loch Ness, which is surrounded by places to stop on a day's road trip. Or why not explore the waters via a magical history cruise? Every stop-off has a wonderful story to tell.
And, if you're a fan of the Outlander series, Inverness will captivate those paying a visit to Inverness. Culloden, the site of one of the last battles of the Jacobite Uprising, sits on a windswept moor on the outskirts of the city and is one of the most poignant and moving places in Scotland.
In addition, this beautiful city is a hub of Highland culture. Spend the day visiting museums, or discovering burial grounds, mausoleums and great feats of engineering. Or bag a few of our impressive castles – with seven in the area, you'll be spoilt for choice! Finally, there are so many beautiful walks through nature, national parks and mountains to explore if you want to simply get away from it all.
2. The amazing food and drink
And if you like to indulge, you are sure to be spoilt! We love to eat and be social with a dram or two. So join us and sample your choice of cuisine here in our many Inverness restaurants. Our hotel alone enjoys three on-site restaurants, plus our sister hotel Ness Walk offers exquisite fine dining in its two restaurants by the River Ness. From fresh seafood to hearty pub lunches. From traditional cooked breakfasts to luxury afternoon teas. You certainly won't go hungry during your visit.
In addition, Inverness has some fantastic whisky tours where visitors can indulge in the ultimate Highland experience. Most importantly, the service in Inverness is divine – and waiting staff will stop at nothing to ensure you have the best experience.
3. The epic nature
If there's ever a reason to visit Inverness, it's to sample some of its stunning nature. With world-class nature parks, jaw-dropping rivers and awe-inspiring forests, you won't be able to resist taking a snap for Instagram! Enjoy a beautiful walk along the River Ness or explore some of the tallest trees in Britain during a Reelig Glen Highland walk. When it comes to exploring things to see in Inverness, the wildlife and trees are second to none.
And, for those of you who want to explore the Highlands' most beautiful glen, then Glen Affric boasts shimmering Lochs, breathtaking mountains and enchanting forests.
4. The enchanting history
There's an endless list of historic tales to learn about when visiting Inverness. And the Jacobite rebellions is one of them. On 16 April 1746, the Jacobite army of Charles Edward Stuart was defeated by a British government force under Prince William Augustus, Duke of Cumberland, on Drummossie Moor. It was the last pitched battle fought on British soil. Pay a visit to Fort George to hear the full, compelling history.
Also, the murky waters of Loch Ness – where the mystery of the Loch Ness Monster began – are just a 30-minute drive from our hotel. The ancient tale of the long-necked serpentine creature, also known as 'Nessie,' continues to pique the interest of people across the world. It's well worth paying a visit to Loch Ness during your visit to Inverness to learn more about one of the world's great unanswered questions.
5. Welcomed with open arms
There's no wonder Inverness has previously been voted the happiest place in Scotland. In fact, a study conducted by Cambridge University shows that Scottish people are the most friendly, agreeable and cooperative people in the UK.
Scottish people rarely take themselves too seriously and will be the first to help you out when faced with a sticky situation. As well as being polite, warm-hearted and up for a good giggle, they're also incredibly hospitable people. And so when it comes to a Scottish getaway, there are plenty of things to see in Inverness.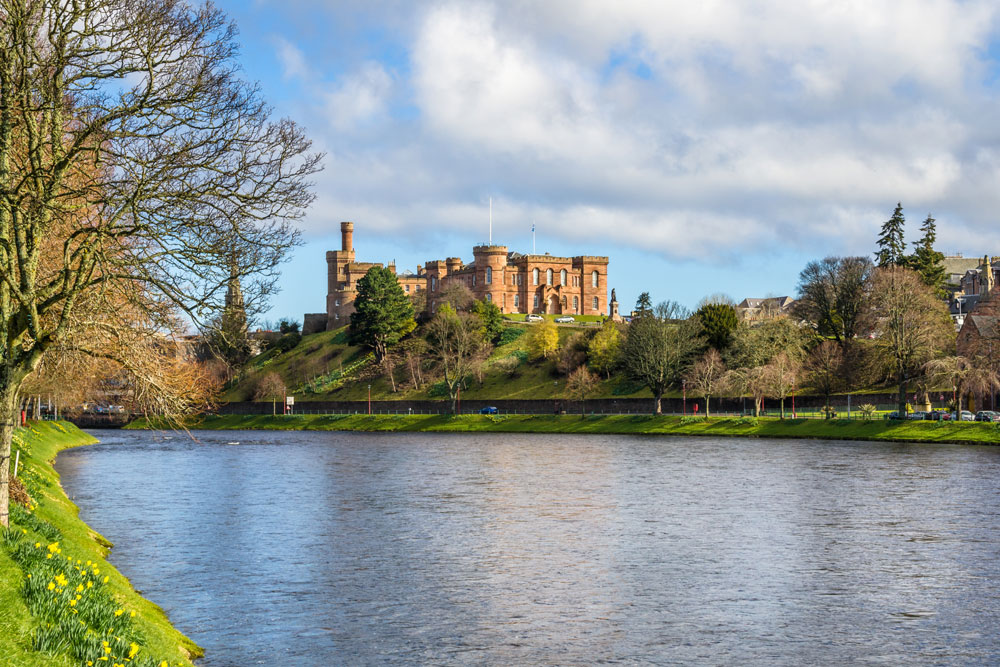 So, now that the future is looking brighter, we want to say a huge welcome back! And invite you through our doors once again. Plus you can enjoy 10% off just now with our Escape to the Highlands special offer.