Visit Fort George near Inverness
Fort George
Fort George is an 18th-century military base, which juts into the Moray Firth at Ardersier near Inverness. The British army built the gigantic structure after the Battle of Culloden, which ended the Jacobite Rising of 1975-6. Intended to counter any further attacks from Jacobite rebels. Although by the time it was completed there was no longer a threat and it has famously never fired a shot in anger. Today, the fort is open to the public as a historic visitor attraction.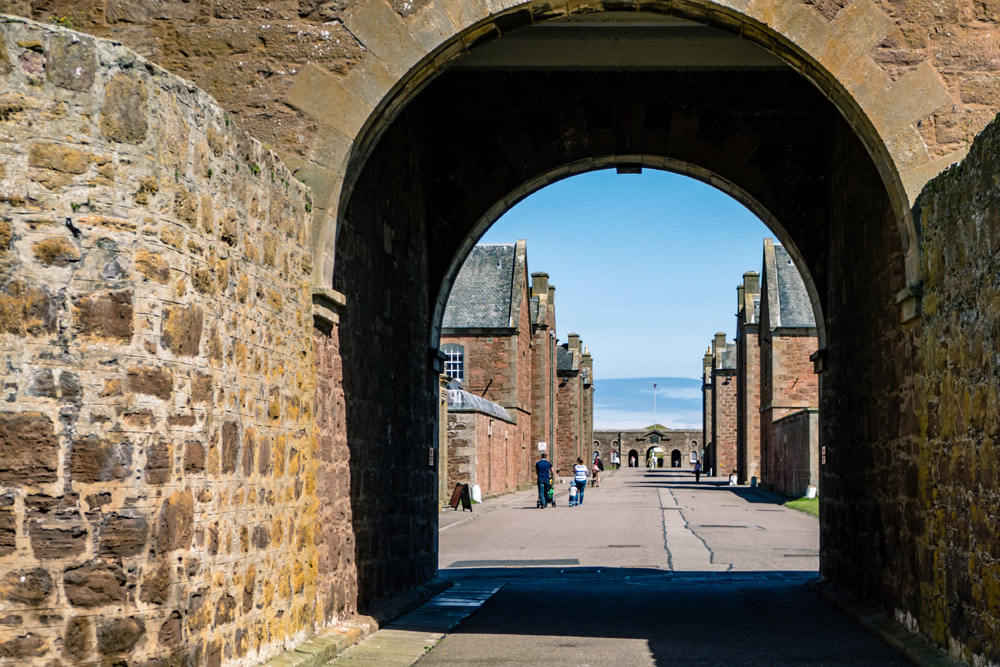 An imposing military fort
Lieutenant-General William Skinner designed this enormous fort in 1748, in the aftermath of the Battle of Culloden. The final battle in an uprising in which a group Jacobite rebels fought to return James VII of Scotland and II of England to the throne of Great Britain. The British Army defeated the Jacobites in just one hour, killing or wounding around 1,500 men. Making it one of the bloodiest battles in Scottish and British history. The army then built the fort to quash any further rebellions. Named Fort George after King George II. However, it wasn't completed for a further 22 years, by which time the Jacobites were no longer a threat.
Visiting Fort George
On a visit to Fort George, you can walk around the main rampart. Explore the grand magazine, barrack rooms, garrison chapel and even a dog cemetery. Standing on the rampart, you'll get a specular view out to the Moray Firth. And you might even spot dolphins leaping from the water. You can also visit the Highlanders' Museum on site, which houses a large display of regimental items. The collection includes medals, flags, weapons and firearms, along with personal letters, photographs and diaries.
Historic Scotland manages Fort George and there is an admission fee to enter. However, access to the Highlanders' Museum is free.
Enjoy a history break in Inverness
After a day immersing yourself in Scottish history, head back to our hotel to put your feet up. Enjoy a delicious Scottish meal in one of our two restaurants and then sample one of our most famous exports in our Whisky Bar. Get in touch below to choose your perfect room or give our friendly team a call on +44 (0) 1463 257 100 for more information.
Get in touch