The Scottish Highlands in Pictures
Stunning Pictures of the Scottish Highlands
Scotland was recently voted the most beautiful country in the world by RoughGuides.com readers. And we completely agree! Here at the Kingsmills Hotel, we are perfectly situated in Inverness. It's the capital of the Highlands, and all of this beauty is right on our doorstep. Today, we are looking at some of our favourite pictures of the Scottish Highlands, showcasing just a handful of the breath-taking places you can visit on a stay with us.
Inverness
We have to start with our home town and this sunny cityscape of Inverness.
This lovely view is just a 15-minute walk from The Kingsmills. And our new hotel, Ness Walk (opening in 2019), will sit right on the riverside. The beautiful River Ness runs right through the city centre. You can enjoy riverside walks here and take in the magnificent architecture of buildings like Inverness Castle and St Andrew's Cathedral. You might even spot seals in the water and other wildlife as you stroll along.
Loch Ness
Distance from Inverness: 17 miles / 30 min drive.
We love this shot of the ancient Urquhart Castle, standing beside Loch Ness. This famous loch is shrouded in mystery and legend. People travel here from all over the world to look out for the Loch Ness Monster, or Nessie as we call her. And Urquhart Castle is a wonderful place to visit too. Discover the history of this Medieval Fortress and climb the Grant Tower for stunning views of Loch Ness.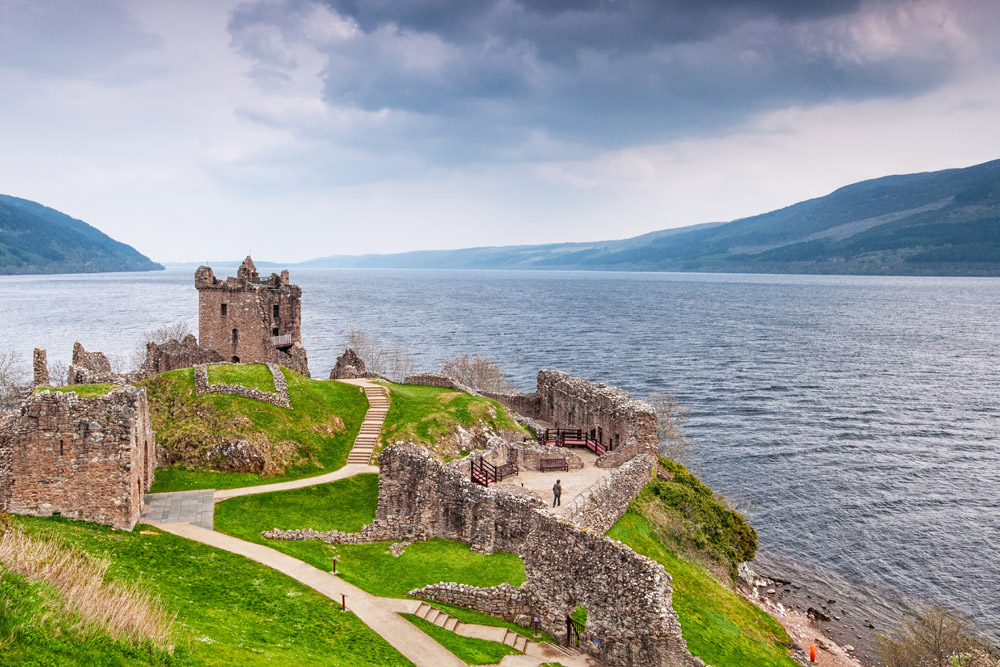 Aviemore
Distance from Inverness: 30 miles / 45 min drive.
Aviemore in the Cairngorm Mountains is a place of dazzling Scottish landscapes. This image shows the River Luineag flowing into Loch Morlich. The Cairngorms National Park is a popular destination for snow sports in the winter, but is a wonderful place to visit all year round. There are so many activities to take part in here, including walking, fishing, biking, boating and wildlife-watching.
Ben Nevis
Distance from Inverness: 70 miles / 2 hr drive.
A moody shot of Ben Nevis, the highest mountain in the British Isles. It stands 1,345 metres above sea level, close to the Highland town of Fort William. This ancient, collapsed volcano is the ultimate challenge for many avid climbers. It takes 3 to 5 hours to climb to the top via the Ben Nevis Tourist Path, and around 2 hours to get back down. But if you don't fancy the climb, you can still enjoy this spectacular view from Corpach Sea Port, across the water.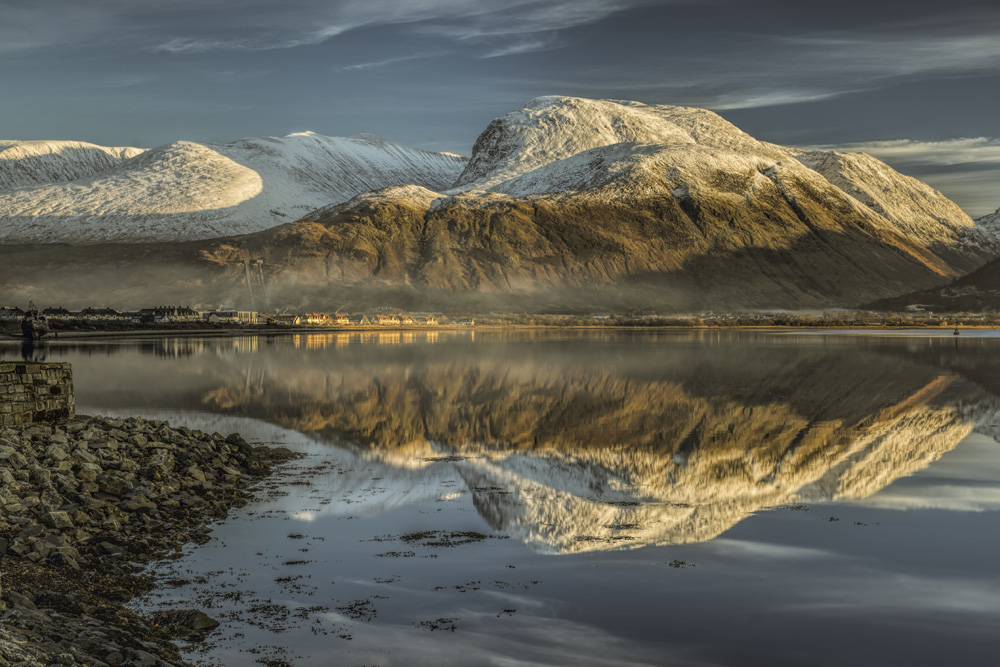 Skye
Distance from Inverness: 113 miles / 3 hr 30 min drive.
This gorgeous picture of heather-clad countryside was taken in Sligachan on the Isle of Skye. The Scottish scenery in Skye is absolutely stunning and so it's very popular with walkers and climbers. There is much to see on the island, including a large pillar of rock called The Old Man of Storr, and the crystal clear Fairy Pools in Glen Brittle.
If you've enjoyed these amazing pictures of the Scottish Highlands and want to discover Scotland's ancient landscapes for yourself, check out our luxury hotel offers and highland tour experiences. We hope to see you here in the Highlands soon!