3 Things We Love About The Outlander Series
We love Outlander!
It's hard not to fall in love with Diana Gabaldon's gripping Outlander series. Especially since our beautiful city of Inverness plays a starring role at the start of our heroine's epic journey. Before the books first hit the shelves way back when, the myths, mysteries and romance surrounding the Scottish Highlands have taken a firm hold over the hearts and minds of lovers for all things Scottish. Which is why we were over the moon when our beloved Outlander was adapted for our viewing pleasure. And with Outlander Season 2 gracing our screens in the countdown to summer, we're counting down all the things we love about the Outlander series.
1. History, Fantasy and Romance
Anyone who's been to the Kingsmills Hotel for a romantic weekend away or spectacular wedding knows we are suckers for romance. From kilts and broadswords, to Redcoats, World War Two and the Jacobite risings. The Outlander series has something to satisfy all your history-loving needs. Sensational history coupled with time travelling standing stones and a century old love story (and we mean that literally), and the Outlander series has hit the guilty pleasure trifecta.
2. A Treat for the Eyes
While the dashing Jamie Fraser may have stolen the hearts of many a wee lasses (not to mention a few not-so-wee-lasses at the Kingsmills Hotel). The incredible Scottish scenery is so beautiful it deserves a show of its own. With an endless supply of ancient castles and fortified strongholds throughout Scotland and the Highlands, the Outlander series is a testament to the true beauty of Scotland. And Inverness is no exception. Surrounded by natural beauty, magnificent architecture and historical drama, we have it all.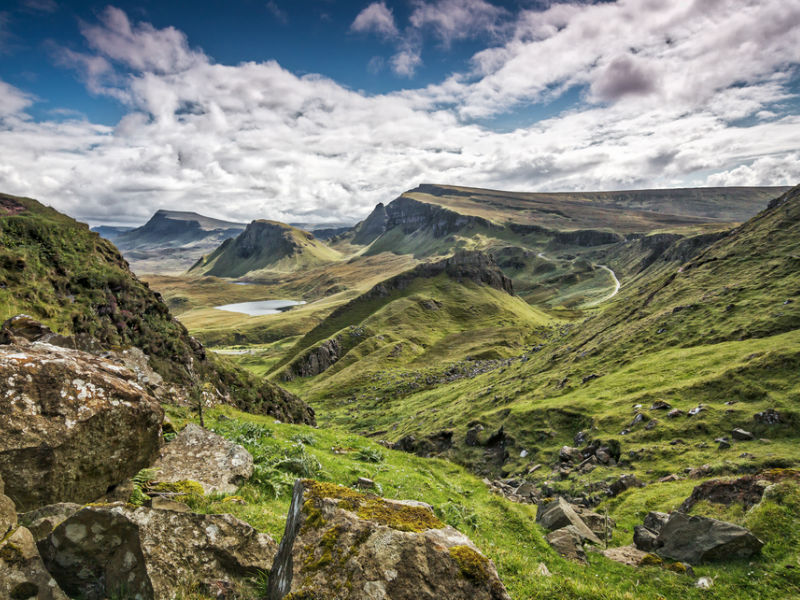 3. Location, Location, Location
When it comes to recreating our favourite Sassenach's Scottish adventure, it all comes down to location, location, location! And the Kingsmills Hotel is the perfect location from which to embark on a bonnie Outlander-inspired tour of the Scottish Highlands. Go back in time with a tour of the many historic sites associated with the Fraser and Mackenzie Clans. Brave a split stone at the 4000-year-old Clava Cairns standing stones. Or take in the sights of the magnificent Castle Leod, the official Seat of Clan Mackenzie.
So there you have it. The top three things we love most about the Outlander series. If you'd like to book an Outlander experience with the Kingsmills Hotel, simply call the hotel on 01463 257100 or email reservations@kingsmillshotel.com