Putting together the perfect incentive trip itinerary
A corporate incentive trip in the Scottish Highlands
The breathtaking Scottish Highlands awaits you for the ultimate incentive trip! At the top of the Great Glen, a wilderness area of rebellious history and thrilling adventure activities, lies Inverness, capital of the Highlands. Here you will find the luxurious Kingsmills Hotel, originally a 17th-century residence, set in four acres of stunning grounds.
We believe that memories last a lifetime. Boost your sales forecast with our help and some extra-special hospitality. We are here to wow your clients, motivate your team and bring on board your corporate partners with our special Highland incentive itinerary ideas. Plan the best incentive group travel in Scotland, and do it with us.
Creating your Highland incentive trip itinerary
It's no secret that corporate travellers from all over the world have fallen in love with our ancient Highlands. Returning time and again to immerse themselves in our wild yet accessible landscape. 
There are opportunities to fulfil varied needs and desires. Fabulous scenery, plentiful wildlife, unusual outdoor pursuits, such as dog sledding and reindeer feeding. Plus battlefields, loch monsters and great glens. For the historian in you, we have castles to explore, history to ponder and, of course, ancient whisky trails to enjoy.
These are only a few examples, and we are here to plan all for you. The only challenge for you is which activities to pick?
At the Kingsmills Hotel, our famous Highland welcome and hospitality await you. For an unforgettable Scottish experience of a lifetime, with our Highland incentive trip itineraries. Inverness is a small, wholesome, yet bustling cosmopolitan city, known as the "gateway to the unspoiled Scottish Highlands". Here, our established hotel and conference centre, offer the perfect base for a truly amazing corporate trip. 
We will work with you to create an inspiring and bespoke experience. Tailored especially to your group with our exquisite dining, luxury rooms and top end facilities. Below is a sample itinerary, for a little inspiration to what to expect.
Our Incentive Groups Sample Itinerary
Day 1 – "Och aye the noo"
Translating to "Oh yes, right now", it's time to arrive at our luxury Inverness hotel, settle in and enjoy some spectacular Scottish hospitality!
Arrive at Inverness Airport or catch the Caledonian Sleeper to Inverness train station; with a train journey of a lifetime; trust us, the scenery is second to none!
A quick transfer to the Kingsmills Hotel, where we will pipe your guests in with a lone piper. Followed by a dram of whisky and a warm welcome to your spacious and homely, luxury bedrooms.
It's time to take a few hours to refresh and relax with our spa facilities, swimming pool, Whisky Bar and cosy lounge areas. Feeling fit? Let off some steam in our private gym.
Tailored to your needs, we can arrange a private lunch, traditional afternoon tea or a delicious Scottish feast with private dining in one of our elegant corporate venues.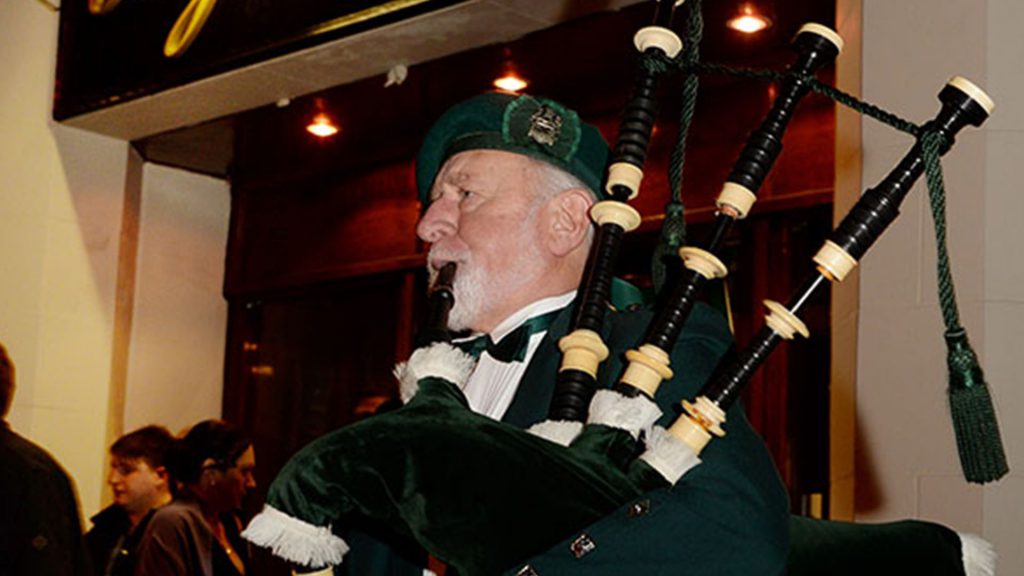 Day 2 – Gallus Culture
"Gallus" which translates to "something great". Our culture day "oot" (out) is truly "gallus" and sure to offer a "braw" (brilliant) day for all your guests:
After a hearty full Scottish breakfast, we will set you off on a fabulous day exploring the wonders of the Highlands using your own corporate travel.
Enjoy a relaxing guided coach tour where you will learn about the history, myths and legends of Loch Ness.
We highly recommend a day Nessie Hunting, the legendary monster of Scotland's second largest loch! Climb aboard for a boat cruise on exploring sights. Such as Bona Lighthouse, Aldourie Castle, Urquhart Castle and the crash site of a World War II Wellington Bomber.
Then we will satisfy your lust for adventure by exploring the fascinating ruins and learning about the turbulent history of Urquhart Castle on the banks of the water. Before hopping back aboard your private coach to travel to your next Scottish incentive location.
After a special lunch, we head to Culloden Battlefield, where the last Scottish battle fought on British soil took place. On this battlefield, the English troops overran and decimated the Jacobite army of "Bonnie Prince Charlie" in just under one hour.
Day 3 – It's a dreich day!
Said in reference to the weather, when it's damp, because "Today's rain is tomorrow's whisky". And today its time to sample the water of life and food from the heavens with our Highland experience of food and drink.
A quick trip through the glens brings you to Tomatin Whisky Distillery. Here you will enjoy a distillery tour and sampling session tailored to your needs by the experts of the dram.
After some fine tipples, we will clear your head with a trip to the Clava Cairns ancient standing stones and chambered burial cairns. Built 3 to 4,000 years ago, and just 10 miles from Tomatin. Roam the three Bronze Age circular chamber tomb cairns and step back in time with these spectacular ancient structures.
Once you have built up an appetite, it's time to head off to Fort George, home of the Highland Military Tattoo, for lunch at The Highlanders Museum, followed by a private tour and chance to explore the fort and museum. This large 18th century fortress is the mightiest artillery fortification in Britain, if not in Europe. This is where, following the 1746 defeat at Culloden Battlefield, George II created the ultimate defence against further Jacobite unrest.
After a busy day, it's time to return to your home-from-home at the Kingsmills Hotel for pre-dinner cocktails in the lounge and some fine Scottish cuisine.
End the day in style with a mini whisky tasting in our very own Whisky Bar before a well-earned rest.
Day 4 – Haste Ye Back!
A Scottish farewell saying meaning "return soon".
You're not leaving already, are you? There's so much still left to see and do! But it's always good to leave your group wanting more!
After a relaxed Scottish breakfast, pop into town with a trip to Inverness's Victorian Market, tartan shops and stores. Or pick up some fine Scottish cashmere goods as mementoes.
Take some free time for your group to wander along the river. It is a most attractive aspect of this beautiful city, with yet another stunning castle and museum to explore on its banks.
If you seek more of our Scottish history, see the wonder of engineering that is the Caledonian Canal, built by Thomas Telford. Only 10 minutes' walk from the centre of town.
Or, simply relax in the hotel with a morning of leisure and pampering!
We will then arrange a transfer back to the airport or train station afterwards, where we are sure to leave you with fond memories of the unforgettable Scottish Highlands.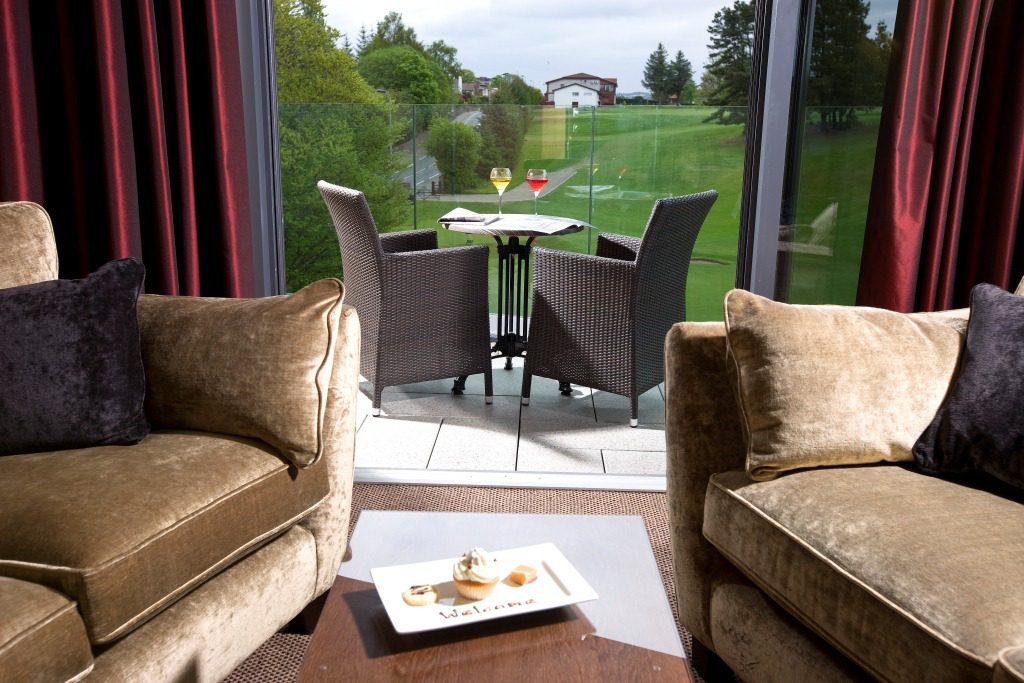 Speak with our team today and find out just what lasting memories you could be making for your guests with a great Highland incentive trip at the Kingsmills Hotel.