The best views near Inverness
Our favourite Inverness and Highland views
The Scottish Highlands is a beautiful place from all angles. But today, we are taking a look at some of the most picturesque spots in and around Inverness, worthy of your Instagram feed.
Inverness Castle Viewpoint
Inverness Castle Viewpoint offers breathtaking 360° views from a special viewing platform at the top of the castle. This is one of our favourite Inverness views, right here in the city centre, giving a spectacular birds-eye view of our magnificent Highland capital.
Craig Phadrig
This wooded hill in the west of Inverness delivers the most stunning views over the waters of the Beauly Firth. Its name means "Patrick's Rock". It is also the site of an ancient hill fort, dating from around 300 BC and occupied by a Pictish King in the 6th century. There are two popular walking trails here.
Clava Cairns
The Clava Cairns is an ancient burial ground, around 6 miles east of Inverness and free to visit. The best views of this historical site are to be had at sunset during midwinter. The site was built to align with the winter sun, which shines down the central passage and illuminates the interior of the chamber. Creating a true spectacle and a unique event to witness.
Urquhart Castle
One of the most iconic views of Loch Ness features the ruins of Urquhart Castle near Drumnadrochit. The historic castle is a fascinating place to visit, where you'll learn about its rich and turbulent history. It's also a very atmospheric and romantic setting, overlooking the vast loch. View ticket prices and opening times here.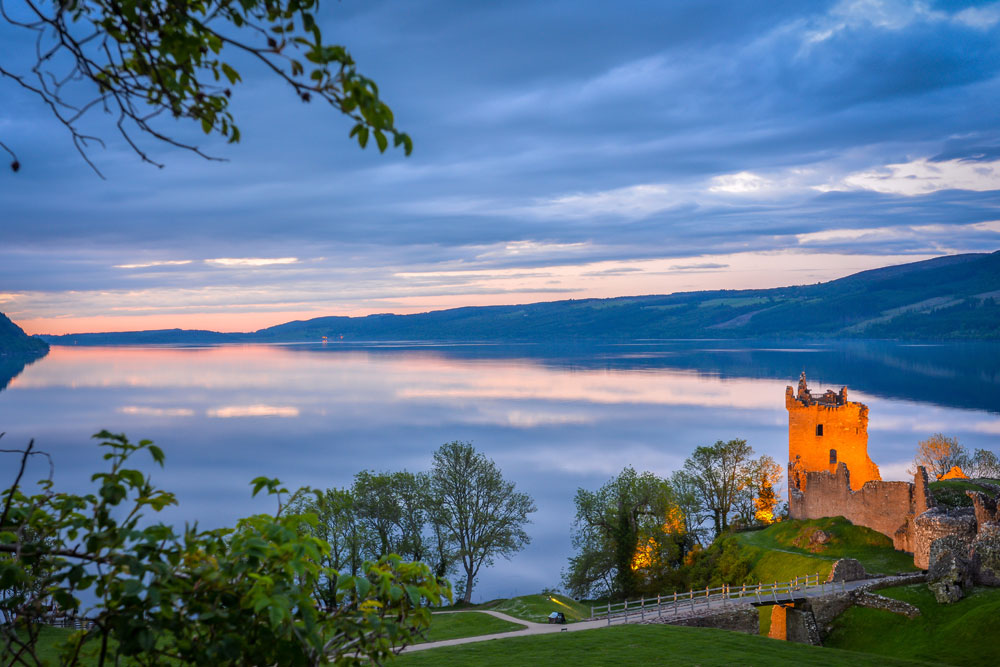 Invermoriston Bridges
For those interested in historic architecture, Invermoriston makes a very beautiful and interesting visit. There is a fantastic view of the falls, Thomas Telford's 19th century bridge and the 20th century bridge that replaced it. Autumn is the best time to visit, when the scenery is awash with rich and vibrant colour.
Suidhe Viewpoint
By the southern shores of Loch Ness, Suidhe Viewpoint reveals unrivalled views of the local area. Located near Fort Augustus, on the South Loch Ness Trail. From the small parking area, there is a steep walking path up to the viewpoint and the vistas from here are absolutely breath-taking.
Looking for a place to rest your head after taking in these glorious Inverness and Loch Ness views? The Kingsmills is a 4-star luxury hotel with everything you need to relax after a busy day of sight-seeing. Take a look at our latest special offers and explore the hotel, then book your magical break in Inverness!