Spring Wildlife in the Highlands
Scottish Wildlife Holidays
Now that spring is finally here in the Highlands, there's so much wildlife around us to enjoy. The dark winter nights are behind us and nature is waking up. As we welcome the new sights and sounds of spring, it's the perfect time to plan a Scottish wildlife holiday in the Highlands. Take advantage of our Spring Break offer and experience a Highland spring with us. 
Spring Scottish Wildlife
As colourful new flowers bloom, we welcome spring to the Scottish Highlands. The snowdrops, daffodils and crocuses are already out. And there are beautiful cherry blossoms and bright flowering azaleas on the way.
Be on the look out for Scottish animals including ospreys, golden eagles, red kites, red squirrels, deer and otters. And, listen out for the distinctive call of the cuckoo. Butterflies and bumblebees will soon be appearing. Along with baby lambs and calves in the farms and fields.
Nature Walks near Inverness
With such an abundance of spring activity to take in, a nature walk is a must at this time of year. There are lots of stunning walks in and around Inverness. The gentle River Ness and Caledonian Canal Circuit is a wonderful city walk. It passes through lovely natural areas with much wildlife to explore. A short drive from Inverness, you'll find the stunning Ord Hill near North Kessock with views across the Moray Firth to Inverness and the Grampians. Here, you might even spot rare bottle-nosed dolphins. Or, if you're looking for a challenge, the amazing Great Glen Way is a coast-to-coast walk that runs from Fort William to Inverness. The long-distance walk stretches for 117 km across the Highlands, with breathtaking scenery and wildlife to enjoy along the way.
Highland Wildlife Park
If you're hoping to spot some more exotic wildlife on your travels, the Highland Wildlife Park is about an hour's drive from Inverness. It's a wonderful family day out where you can see the first polar bear cub to be born in the UK for 25 years. Plus, the Amur Tiger, European Grey Wolf, Japanese Macqac, Red Panda, Snow Leopard and many more amazing animals. By visiting, you can support the park in its efforts to conserve some of the world's most threatened species.
Visit Inverness this Spring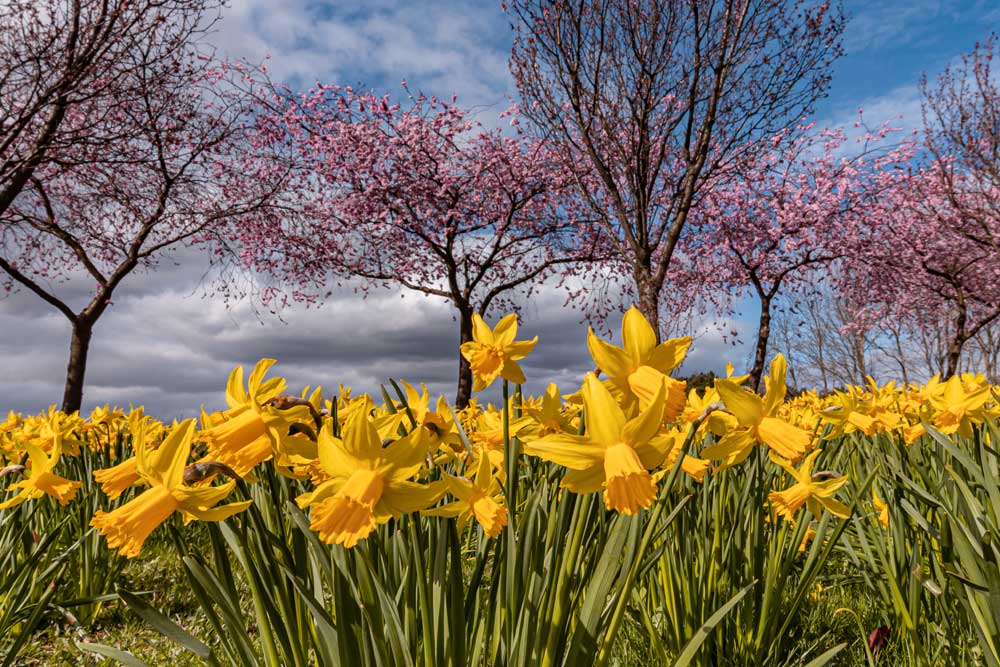 So, visit the Highlands this spring and enjoy stunning spring scenery, Scottish wildlife, exotic species and more. And after a busy day outdoors, you can retreat to the comfort of your luxury hotel room at the Kingsmills Hotel in Inverness. Check out our Spring Break offer today!