Things to do this summer in Inverness
Stay cool this summer with fun Inverness activities
Summer is on the way, and with it, a veritable feast of fun activities in Inverness. From summer festivals and special events to outdoor sports and adventures. So if you are planning on spending a summer in Inverness, make the most of it with these summer-loving things to do.
The summer of games
Possibly one of the biggest summer attractions in the Highlands would be our Inverness Highland Games. This annual festival brings both young and old, big and small to the centre of Inverness. To celebrate all that it truly means to be Scottish. With tosses, tugs and terror around, the Highland Games is a festival for everyone. Sample the Scottish delicacies, taste a dram or two and simply enjoy this wonderful day out. This year, the Inverness Highland Games takes place on Saturday 15th July 2023.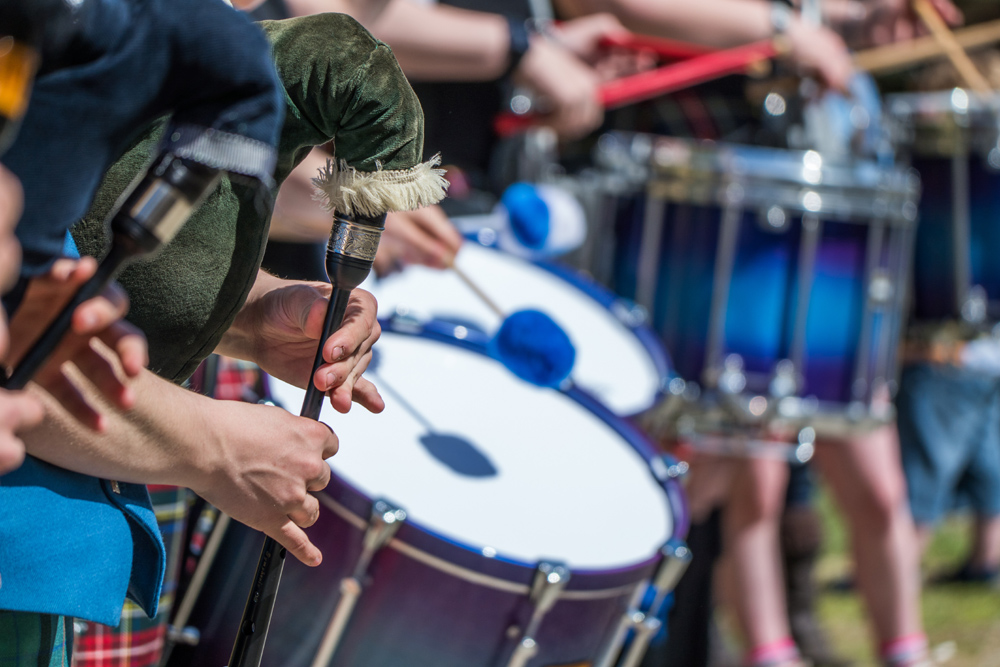 Music festivals and events
There's nothing more summery than a music festival. And here in the Highlands, we've got a whole host of fantastic festivals and events this summer. Celebrate traditional Scottish music and culture at the Gathering Festival on Saturday 27th May. Enjoy Scotland's favourite tipple at the National Whisky Festival on 1st July. Or revel in the music of your favourite act at the Belladrum Tartan Heart Festival from 27th to 29th July. This year's lineup includes Bastille, Travis, Sigrid, Peat & Diesel, Sam Ryder and KT Tunstall.
Hit the beach
Where better to enjoy the summer sun than on a beautiful beach on the Scottish coast? Relax, have a picnic and take in spectacular views at one of our many nearby beaches. Located just 6 miles from Inverness, Fortrose Beach is a small, sandy beach overlooking the waters of the Moray Firth. Or head to Rosemarkie Beach on the Black Isle peninsula, about 15 miles from Inverness. Check out our guide to beaches near Inverness for more ideas.
Dolphin watching on the Moray Firth
Whether you are looking for things to do with the kids or that wildlife water adventure of a lifetime, dolphin watching on the Moray Firth is just the ticket. Not only is the Moray Firth one of the best dolphin spotting sites near Inverness, but it's also one of the best in all of Britain. Home to a wealth of marine animals, you will often find more than just the resident colony of bottlenose dolphins in these waters. This means that come summer, you can take a boat trip on the Moray Firth for a bit of dolphin, seal, otter and whale watching in Inverness.
Hunt for Nessie on Loch Ness
If dolphin watching is something you could get on board with, then we know a cruise on the legendary Loch Ness is sure to float your boat. For some 40 years, Loch Ness by Jacobite has been making waves in Inverness. With four cruises to choose from, experiencing the many myths, mysteries and wonders of Loch Ness has never been easier.
Soak up the sun on the golf course
And finally, what is summer in Inverness without a round or two on an award-winning green? Stay at the Kingsmills Hotel and you'll be close to some of the best golf courses in the Highlands. Simply contact our team and we can create a bespoke itinerary of golfing adventures just for you, accompanied by excellent cuisine and luxury accommodation.
Spending summer in the Highlands would never be complete without your own stay at the Kingsmills Hotel, Inverness. With your comfy bed, luxury cuisine and acres of grounds to roam. It's the perfect way to immerse yourself in luxury this summer!