Watching Dolphins in Inverness
Dolphin spotting near Inverness
There are many reasons to visit the wonderful city of Inverness, from our outstanding beaches to striking Highland scenery. Somewhat less well-known, perhaps, is the fact that we can also claim to be one of the best places in the UK to spot dolphins in their natural habitat. From unique viewpoints along the long coastline to dedicated boat trips. There are plenty of exciting opportunities for dolphin spotting in and around Inverness.
Chanonry Point
Chanonry Point is a short spit of land that extends into the sea at Moray Firth. And from this location you have a high-probability of catching sight of bottlenose dolphins at play. While there are family pods living here all year round, your best chance of seeing them gets higher in summertime, when their food supplies are more plentiful closer to land. While you're here, you might spot some grey seals and porpoises too. We love the idea of taking a picnic for a relaxing afternoon lunch, while you wait to spot the tell-tale leap of the pod leaders as they head to and from the open sea.
Merkinch Local Nature Reserve
The beautiful Merkinch Local Nature Reserve is a lovely place for a wildlife walk along the Beauly Firth. It offers quiet and peaceful paths and walkways along the water, while still located close to Inverness city. Dolphins often pass through here, and there are plenty of sea birds, deer and other animals to look out for along the way.
Fort George
Fort George, a historic garrison and tourist attraction, might seem like an unlikely place to do a bit of dolphin watching, but its seaside vantage point actually makes it ideal. The ramparts of the ancient stronghold offer wonderful views across the Moray Firth towards Chanonry Point. Please note, there is an admission fee for visiting Fort George.
North Kessock
Over the Kessock bridge from Inverness, the village of North Kessock is another prime spot for dolphin watching. Quieter than some of the spots across the water, this is also a lovely village to visit with gift shops and places to eat and drink.
Dolphin Cruises
While land-based watching is possible on the coastlines around Inverness, the only way to get a really good close-up of these fascinating animals is by booking a local dolphin-watching trip by boat. There are several experienced and licensed operators based near Inverness. Such as Dolphin Spirit and EcoVentures.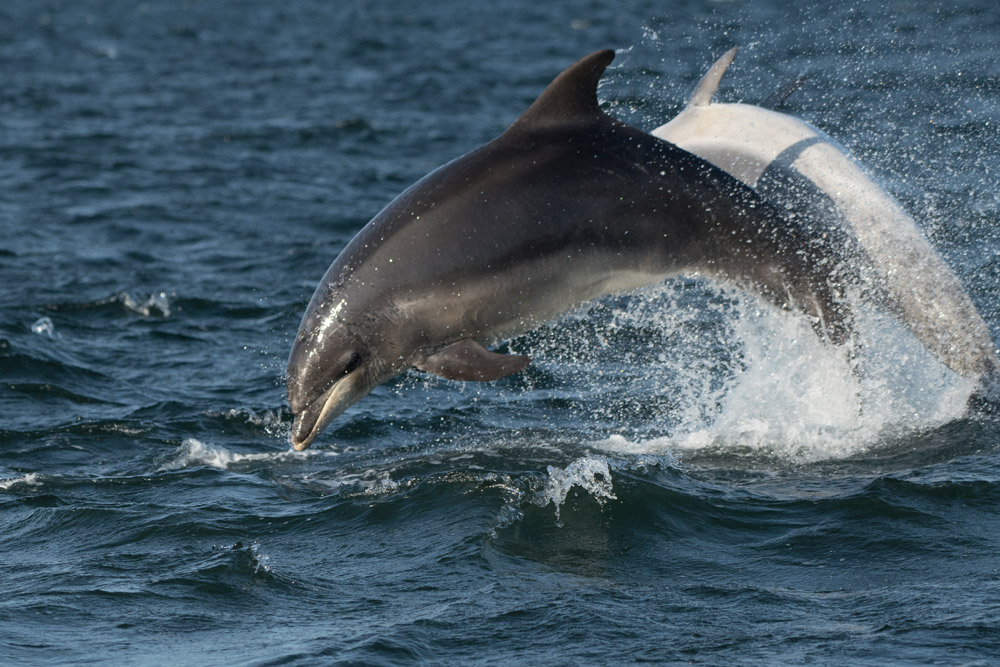 So, enjoy dolphin spotting around Inverness at one of these great viewpoints. And if you're looking for luxurious, family-friendly accommodation for your trip, we'd love to welcome you to the Kingsmills Hotel. Check out our latest offers and book your break in Inverness today.