Dog-Friendly Holidays in Inverness
Our Luxury Dog-Friendly Accommodation
When planning a trip away with the family, you won't want to leave your beloved dogs behind. That's why our luxury dog-friendly accommodation at The Kingsmills Hotel is a fantastic choice. Here, we welcome your furry friends, and we have rooms to accommodate all the family. The Scottish Highlands is a fantastic destination for your four-legged friends. Here, you'll find dog-friendly cafes and pubs, and plenty of walking trails where your dogs can enjoy an adventure. So, start planning your dog-friendly break in the Scottish Highlands at the Kingsmills Hotel today.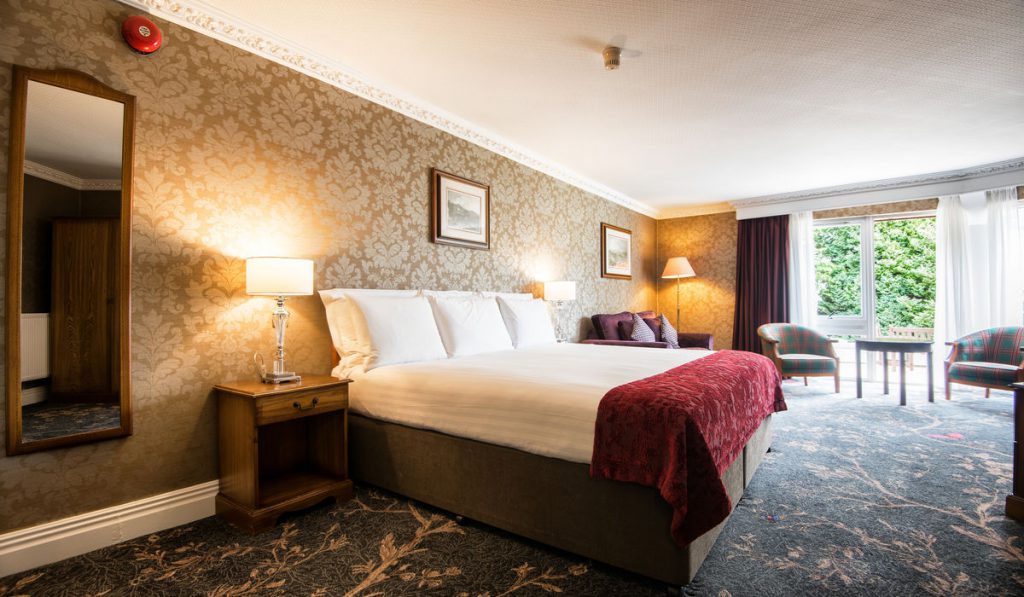 At The Kingsmills we have spacious Patio Rooms that can accommodate you and your pet. Large doors open out to your private patio and our large gardens, so your dog can run around and explore. Our ground-level Garden Rooms also offer easy access to the gardens. Opposite our hotel, there's Kingsmills Park, which offers plenty of space for a run-around. We charge £20 per dog for the additional cleaning of the room. But please note, whilst your dogs are welcome in your Patio or Garden room, we don't allow them in the bar or restaurants.
A Dog-friendly Holiday with a View
The Scottish Highlands boasts some of the country's most dramatic scenery, with soaring mountains, rolling hills, and shimmering lochs. So, why not take your canine companion on a beautiful walk, exploring winding valleys, rushing rivers, cascading waterfalls and national parks? Here are some of our favourite dog walks and activities in Inverness …
Pooch-Friendly Beach Walks
Nothing gets a dog more excited than the sight of a sandy beach and the sea. Whilst many beaches are off-limits to dogs at certain times of the year, there are still many that welcome your furry friends. Just north of Inverness is the beautiful Brora Beach with its golden sand and views of the Moray Firth and North Sea. Here, you might spot mink whales and dolphins too. Or head to Avoch Beach on the Black Isle, also great for dolphin-spotting, for picturesque walks in the quiet fishing village. Dores Beach sits seven miles south of Inverness and has fantastic views of Loch Ness. Here, you can walk from the pebbly shores into Torr Woods for a three-mile circular walk. The two beaches in Nairn are also great, but some restrictions apply during peak season.
Woodland Walkies and Nature Trails
The Scottish Highlands is full of scenic walking trails that wind through valleys and woodlands. They are great to explore during your holidays with dogs. Here, your pooches will be in their element as they explore the sights, sounds and smells of Scotland. Torbreck Woods is one of the best walks near Inverness, particularly if you have a busy schedule and want a quick walk. Through the Farigaig Woods at Inverfarigaig, you'll be treated to magnificent views over Loch Ness and colourful wildflowers. Hazelgrove is a great option for dogs as you won't need to go on any roads. And, two miles from Hazelgrove, the Falls of Foyers are a must-see. Then, in Glen Affric, walk through the Caledonian Pine Forest where you'll reach the powerful Dog Falls, where water cascades over a rocky gorge. The Ness Islands also make a wonderful dog-friendly walk, right here in Inverness. A unique set of islands, connected by Victorian Bridges, which are great for wildlife walks, and a little haven of tranquillity in the city centre.
Trains, Boats and Gondolas
Enjoying Scottish holidays with dogs has never been easier. Now, you can take your furry friends on many boats and trains. Allowing you to explore the area by public transport. Ride the steam train through the Highlands on the Strathspey Railway through the Cairngorms National Park. Or, hop on a boat with your dog and cruise along Loch Ness or the Caledonian Canal. And if you want to head to higher ground, the Nevis Range Mountain Experience has a mountain gondola that is dog-friendly. Here, you can enjoy views of the magnificent Highlands from 2,150 ft above sea level. Also, you'll find a wide range of pubs and cafés in the area, where well-behaved dogs are welcome.
Dog-Friendly Attractions
Some of the top attractions in Inverness welcome dogs. Jacobite Cruises, for example, allow dogs on board their Reflection, Contemplation and Inspiration tours. So you can explore the magnificent Loch Ness from the water, and keep an eye out for its legendary mysterious resident. Also, the Clava Cairns, a fascinating prehistoric site with burial cairns, standing stones and the remains of a chapel, permits dogs on a lead. This is a wonderful place to explore, particularly for Outlander fans, who may recognise the ancient standing stones as the inspiration behind the fictional Craigh na Dun. Then there's Fort George, an enormous 18th century military fort built after the Battle of Culloden. You are welcome to visit with your dog, as long as they are on a lead. However, they are not permitted in the roofed areas. For families, the dog-friendly Nessieland in the village of Drumnadrochit, has lots of Nessie-themed activities for the kids, including an adventure playground and a model railway.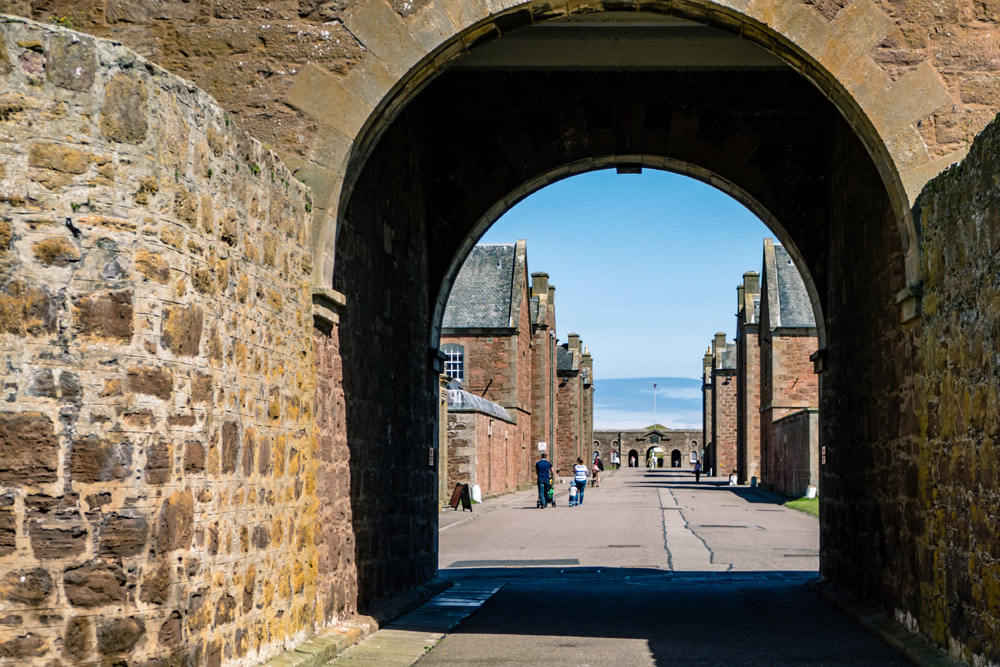 Book your luxury dog-friendly accommodation in the Scottish Highlands
Whether you're planning a family holiday or a walking weekend with your pooch, our luxury dog-friendly accommodation is perfect. So, look at our special offers, book your stay in the Scottish Highlands and get ready to explore the great outdoors! Find out more about our dog-friendly rooms and please get in touch if you have any questions at all.