Visiting Inverness in the autumn
Enjoy autumn in Inverness, Scotland
Forget summer. Autumn is when Inverness really comes to life! From autumn festivals and family fun, to Highland fishing and tailor-made golf breaks, there is no better time to enjoy the Highlands of Scotland than this autumn …
Autumn breaks at The Kingsmills
Nothing beats snuggling up in a warm, cosy bed on a chilly autumn morning. That's why all of our rooms combine the very best in style, comfort and luxury so that you can snuggle up to your heart's content on an autumn break at The Kingsmills Hotel in Inverness.
We offer delicious dining and drinks options, including three restaurants and a whisky bar. And one of our favourite things to do on a crisp, clear autumn day is enjoy a round of drinks in the Conservatory overlooking our beautiful gardens. We've got a wide range of whiskies, ales, cocktails, liqueurs and spirits. And for our guests who aren't so keen on alcohol, we've got a wide range of non-alcoholic cocktails, teas, coffees and juices too.
Then there's the Kingsclub Spa and Leisure Club with a private gym, heated swimming pool and fabulous spa. Where you can relax, recharge and reinvigorate your body and mind.
So, check out our latest Autumn Breaks offer and check in to the Kingsmills this autumn.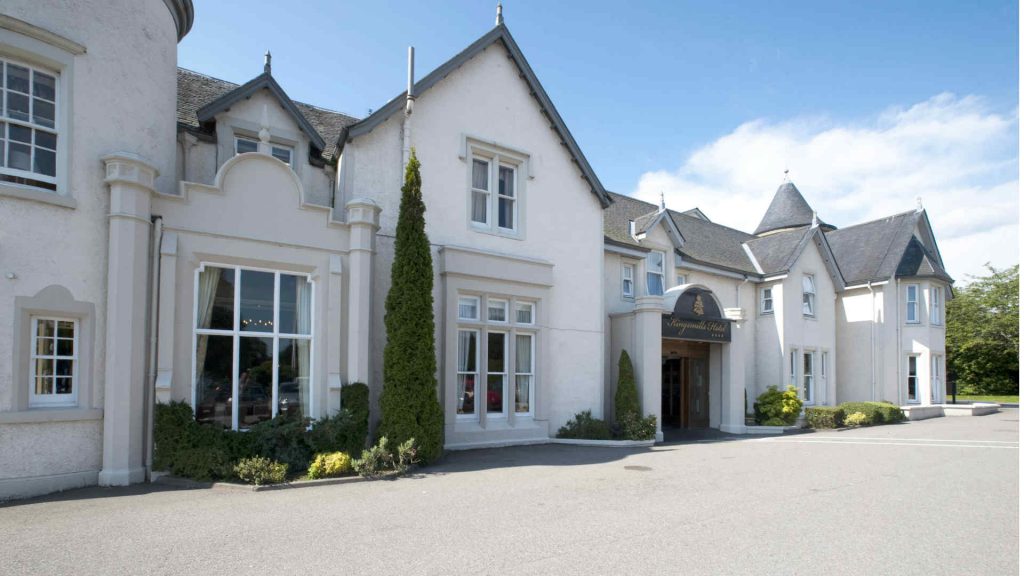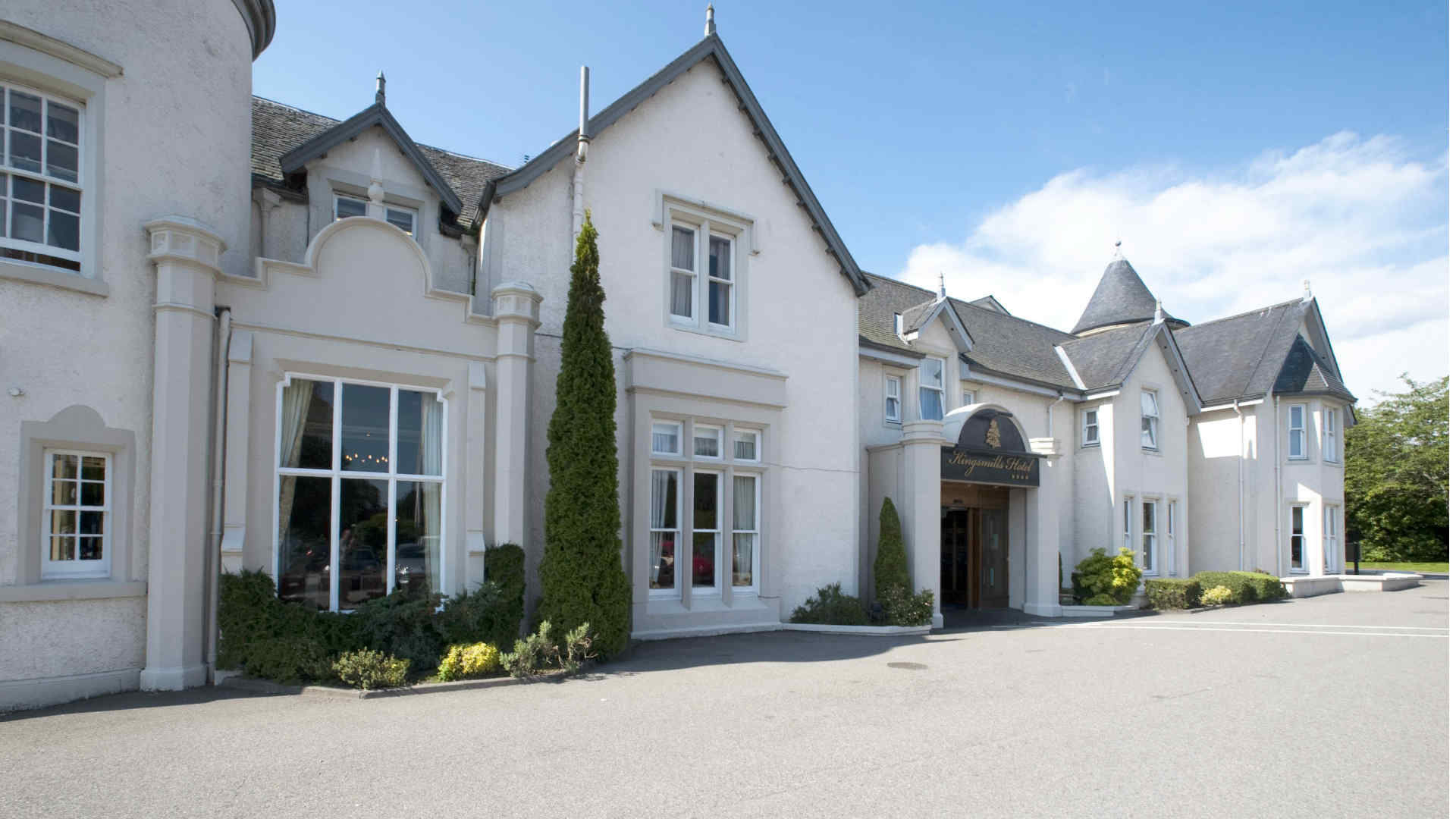 Autumn festivals and events
Most people head to the Highlands in the summer months in search of sun, fun and outdoor adventure. But with its own micro-climate, Inverness is surprisingly dry and sunny throughout the year (well, compared to the rest of Scotland). Which is why autumn is when festivals in Inverness really take off. From the Blas Festival to the Christmas Lights Switch On, there's something for everyone. Read our guide to Inverness autumn festivals and events.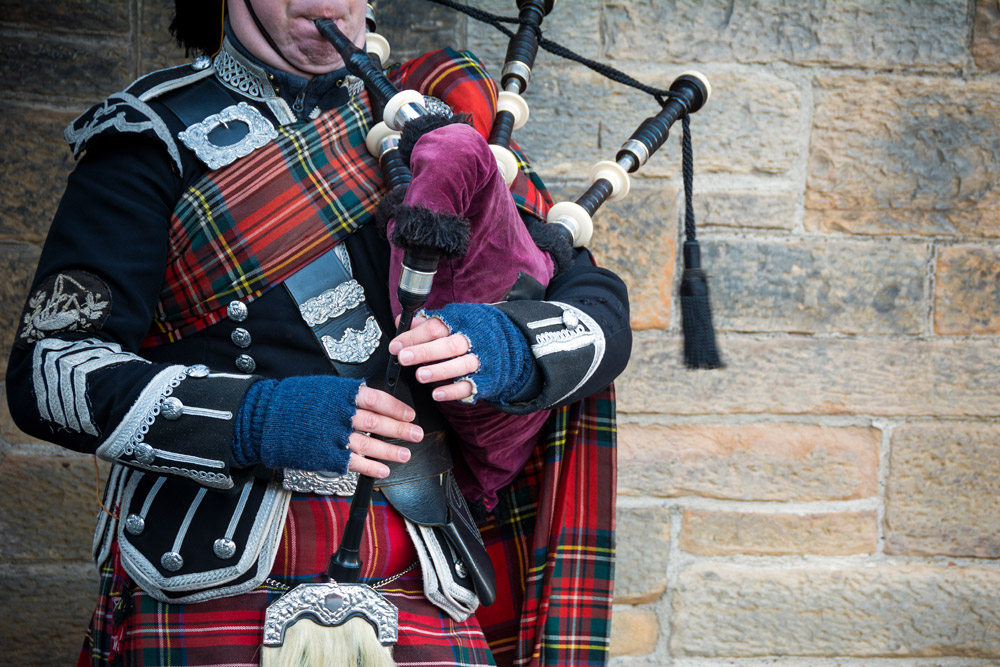 Colourful landscapes
Autumn is such a beautiful time to visit the Highlands. The weather is still mostly dry (make sure you pack a waterproof just in case though) and the days still bright creating the perfect opportunity to capture the true beauty of the surrounding landscape. Additionally, as the leaves slowly fall from the trees, vast lochs, mountains, and valleys are revealed making them more visible from a greater distance. Furthermore, the Highlands tend to experience the first of the snowfall in Scotland so you might even be able to build a snowman during your visit!
Whether it's a short stroll through the beautiful and enchanting Ness Islands or venturing down to Loch Ness itself to hunt for Nessie, we can guarantee that the cameras will be out! The autumn colours in these areas are so vibrant that it's almost impossible to resist adding these memories to your newsfeed and sharing with your friends and family.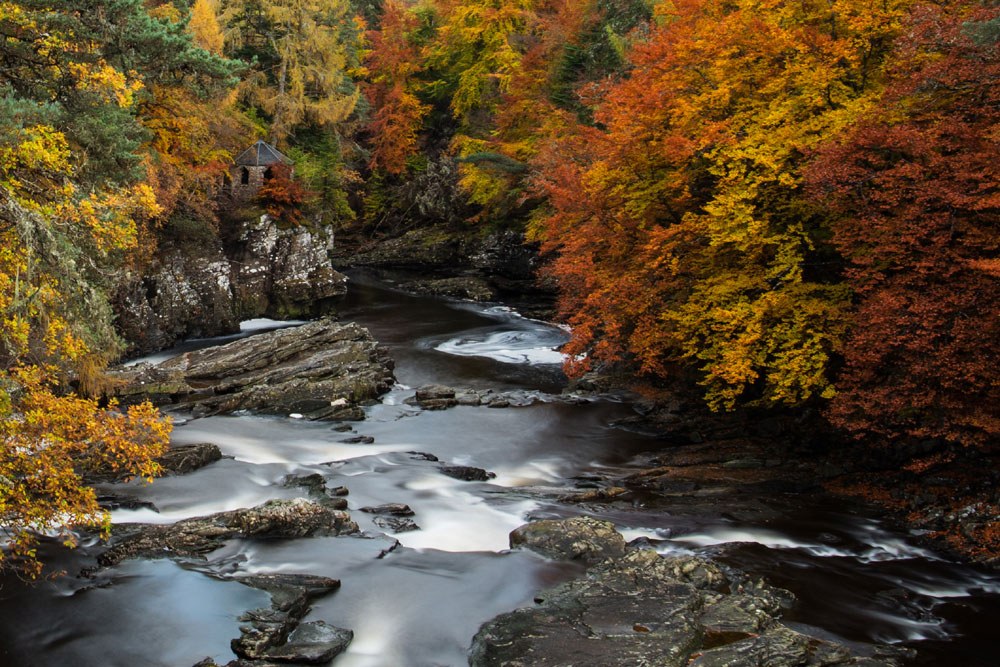 Abundant wildlife
Autumn allows you to explore and discover another dimension to Inverness and its surrounding areas. As the leaves begin to change colour, the wildlife is ever present. The infamous Highland cow can be seen walking the vast landscapes, red squirrels found darting between the trees hunting for hazelnuts before winter begins, and grey seal pups nestled along the Moray Firth. If you are lucky you may even be able to set your eyes on some red deer as they roam the Highland woodlands or watch stags assert their dominance by clashing antlers- we would recommend you spectate this from a safe distance however!
Outdoor activities
Whether you're looking to enjoy salmon fishing on the River Ness, or a round of golf on a championship course, autumn is a dream come true for anyone looking to enjoy a bit of leisurely outdoor recreation.
The Highlands is one of the greatest destinations in the golfing world. And with a number of courses on our doorstep, fabulous golf breaks with the Kingsmills are just par for the course. From Castle Stuart and Royal Dornoch, to Nairn Golf Club and the Carnegie Links, golfing in the Highlands has never been easier. From exclusive courses, to tailor-made golfing holidays, just speak to our team for an experience you will never forget.
Autumn is also great for fishing in the Highlands. And as many fishing enthusiasts know, there be monsters in these parts. With a milder, more forgiving sun beating down on the many lochs and rivers throughout the Highlands, fishing really comes to life in the autumn months. And while we can't guarantee you will catch a Highland monster, we can guarantee that wading through the Highlands on a guided fishing tour will get you hooked on fishing faster than you can blink.
Surrounded by the autumnal shades of the Scottish Highlands, Inverness is the perfect place to enjoy an autumn escape. View our Autumn Breaks offer and find out more about the Kingsmills Hotel. You can also contact our team for further information.