Why we are so popular with business travellers
A luxury business hotel in Inverness
At the Kingsmills Hotel, we are very proud of the fact that TripAdvisor consistently ranks us as one of the best business hotels in Inverness. Reviews are very important to us. It's lovely to read the great feedback that comes through, and we take all comments on board to constantly improve our service. We believe the importance we place on guest satisfaction is one of the reasons our luxury business hotel is so popular!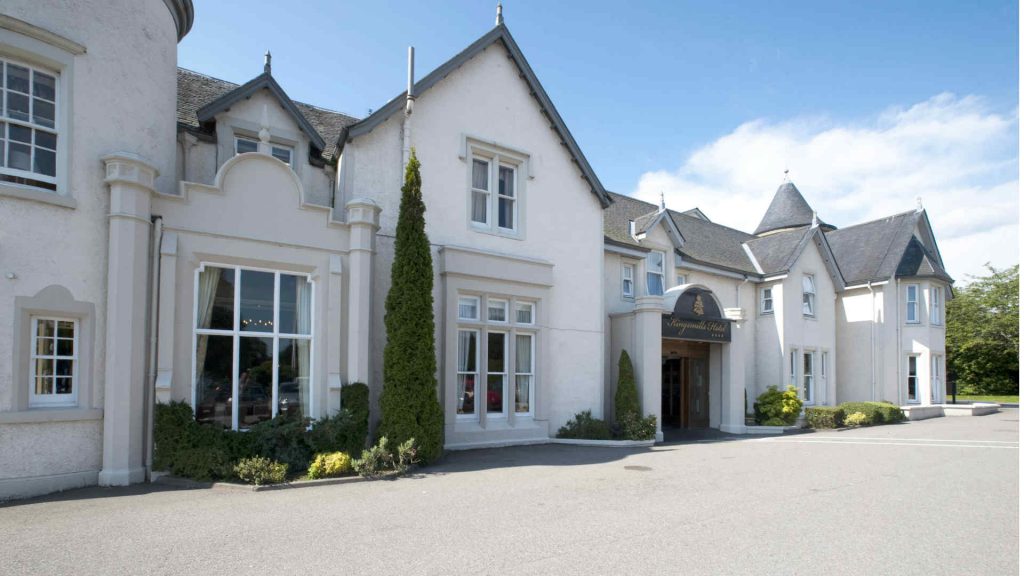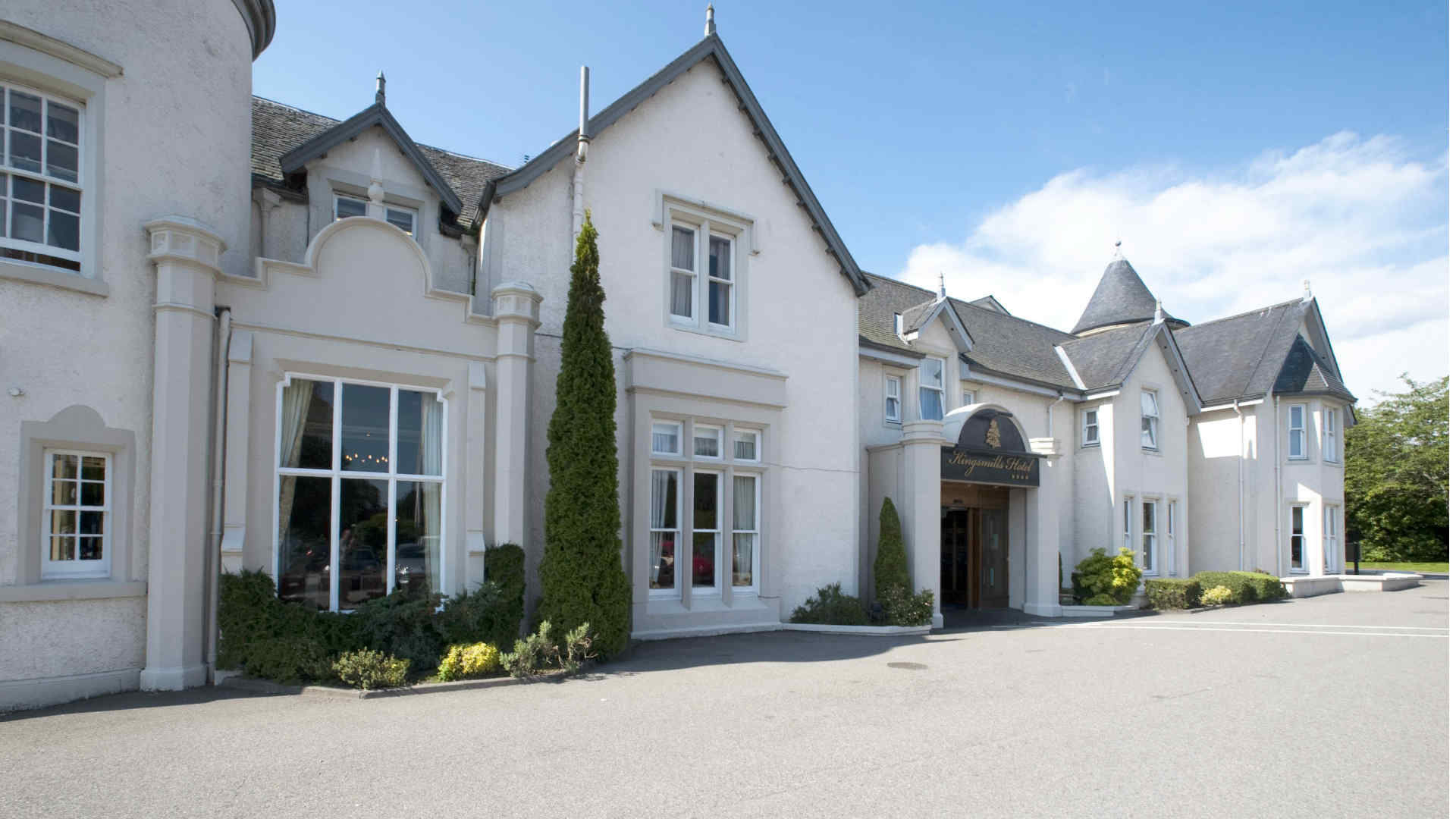 What makes us so popular?
There are many reasons why The Kingsmills so popular with business travellers. We have a fantastic location in Inverness, a city full of innovative and exciting businesses. Inverness is a great base for corporate events and conferences, with good transport links from all parts of the UK and beyond.
Our luxury business travel accommodation has everything you need while away with work. Hotel rooms with large comfortable beds and lots of space to settle in. 24-hour room service, with delicious homely dishes to keep you going on busy business trips. We offer free parking and free WiFi, and use of our extensive leisure club with gym, pool and spa. We are a relaxed and friendly hotel, so regular business guests really get to know us and become part of the Kingsmills family.
If you're looking to host an event, anything from a small team meeting to a large conference, we have a variety of beautiful rooms available. And, our expert Meetings and Events team are always on hand to help make your event a success.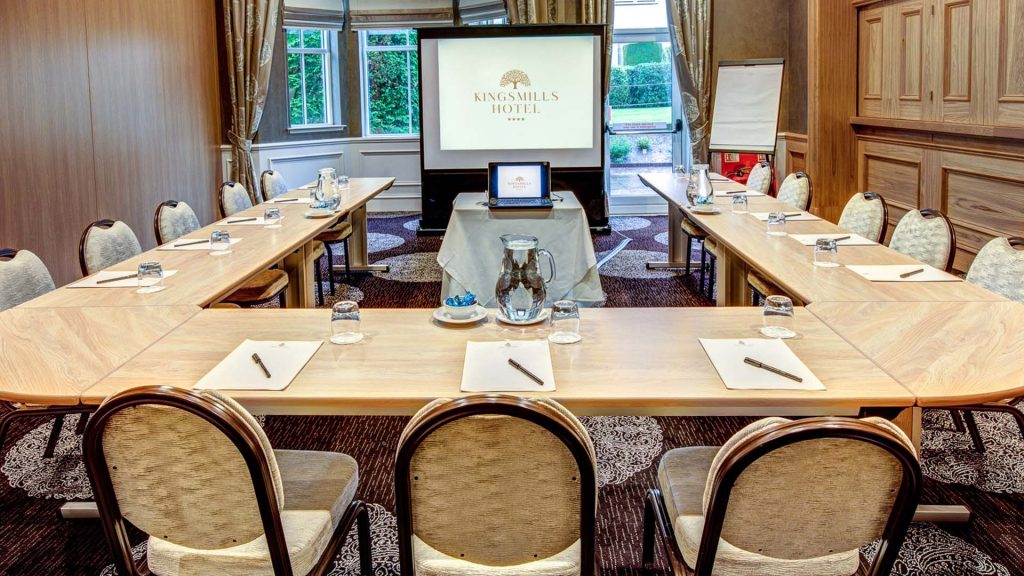 Don't just take our word for it!
Here are just a few of our recent business reviews on TripAdvisor …
"I have had the pleasure of staying in this hotel several times before with the most recent being on Thursday night. I'm pleased to say the high standards experienced in the past are still being upheld.
From the arrival at the front desk to my departure the staff were friendly and helpful. My room was very well appointed with everything working and clean. I dined in the restaurant where the scallops and fish main course were exceptional.
Look forward to the next time."
Excellent room and friendly staff
"A one night stay for business but was upgraded to a beautiful room with enormous bed. Everything was spotlessly clean and the staff very helpful and welcoming. Lots of onsite parking and I had nice views over the golf course. Would recommend."
Overnight stay at the Kingsclub
"Had a great stay over in a extremely large and well appointed room in the Kings Club, room with a marvelous view over the golf course. The bed was very big and very comfortable. Had a bar snack for my evening meal, would certainly have the burger next time I stay. Well looked after by very attentive staff."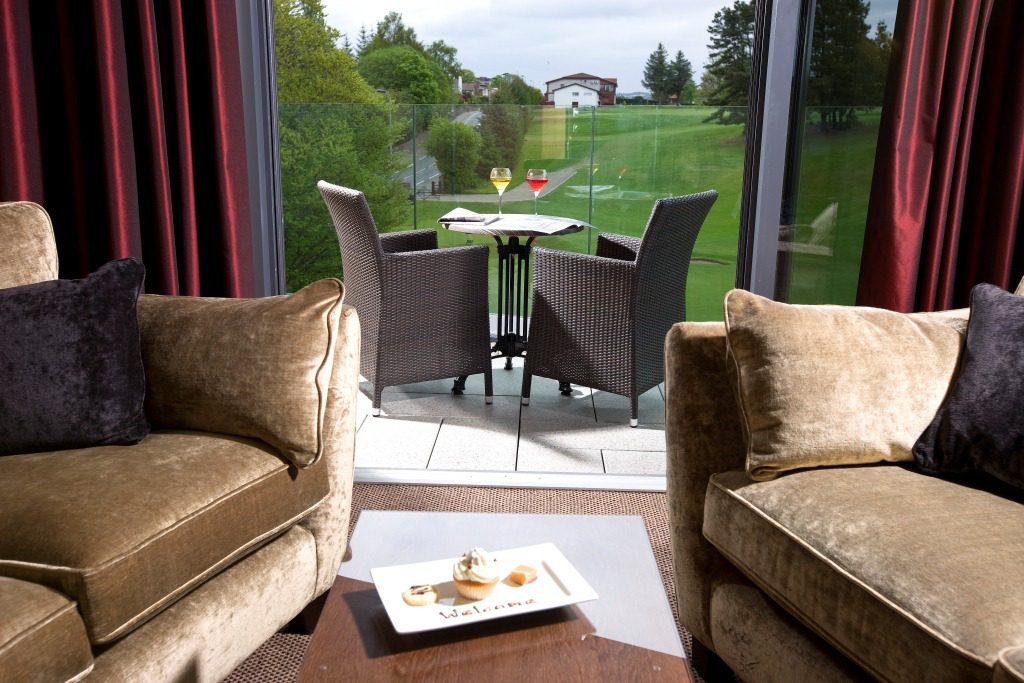 Experience our Exceptional Business Travel Hotel for Yourself
So, if you're looking for excellent business travel accommodation, meeting and conference space, a team building trip or a staff party venue, look no further than our luxury business hotel in Inverness. Give our Kingsmills team a call on 01463 237166 to discuss your requirements, or book online today.