Business Accommodation in Inverness
Business Travel Accommodation
Inverness Business Travel
Set in the heart of the Scottish Highlands, Inverness is a thriving centre of enterprise. Our city centre location, just twenty minutes from Inverness Airport, puts us in the ideal position for business travel in Scotland.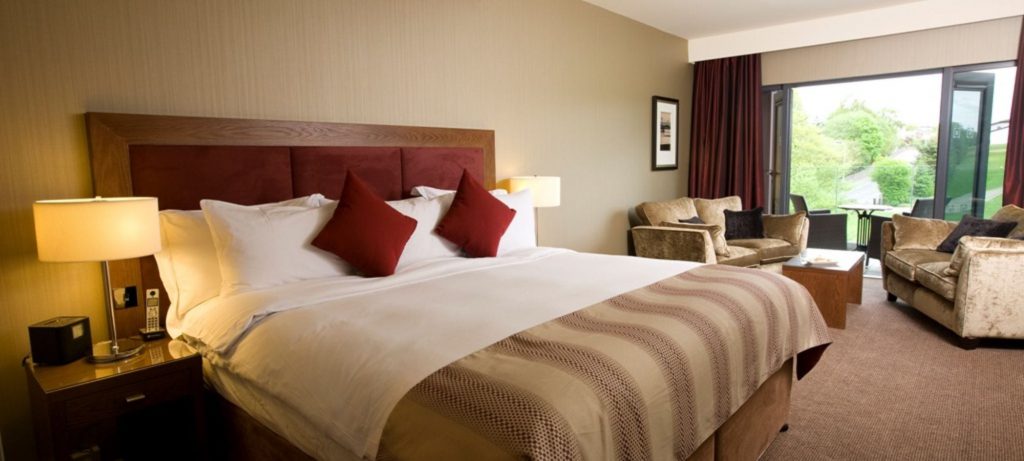 After a busy day at work, come and join us for dinner in one of our restaurants, relax with a dram or two of single malt whisky in our Whisky Bar and then enjoy a peaceful night's sleep in one of our spacious, modern hotel rooms. Wake up refreshed to stunning views over our extensive hotel grounds and a hot Scottish breakfast that will fuel your journey onwards.
OUR HOTEL ROOMS AND FACILITIES
As a business traveller, you can choose from one of our 147 rooms, each with plenty of space to spread out and work. Our friendly hospitality and warm welcome will help you feel relaxed when away from home and is one of the many reasons business travellers regularly stay with us.
With leisure club and spa facilities, allowing you to take care of your body and mind when travelling on business. Our range of cardiovascular machines and free weights will get your blood pumping before you enjoy a gentle swim to stretch out those stiff muscles. Our inspiring surroundings will ensure you leave refreshed and ready to tackle your growing to-do list.