Perfecting your Golf Swing
Finding the Perfect Golf Swing
Golf has been around for hundreds of years. Scottish merchants brought the game back to Scotland in the 15th century. They adapted it, and the rest they say is history. The Scottish Highlands have become a hot-spot for golf in Scotland. And over the centuries, golf has become a popular sport on an international scale. Professional and amateur golfers from all over the world flock to Scotland to play our world-class courses. All keen to find the perfect golf swing for them.
Take a tip from the experts
Professional golfer, Rory McIlroy, is widely regarded as having the perfect golf swing. This video from Michael Bannon, McIlroy's swing coach, shares some insider knowledge and golf swing tips to help you improve your game.
Golf at Kingsmills Hotel
At the Kingsmills Hotel, we're close to five world-class golf courses that have been frequented by golfing legends like Tiger Woods and Jack Nicklaus.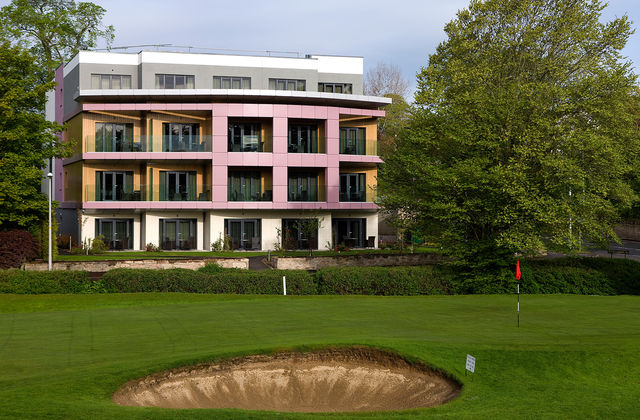 So, practice your swing at Castle Stuart and enjoy views of Moray Firth. Or tee off at the Royal Dornoch next to Dornoch Firth.
And, for added convenience, the Inverness Golf Club, is located right next door to us. Book a stay in our exclusive KingsClub and your room might even over-look the course!
We Can Plan Your Bespoke Golf Break
Whether you're planning a stag weekend with friends, or a golf trip with colleagues, we can help you plan your itinerary. So, just tell us what you want to do on your golf break and we'll work out the where and when. From booking your luxury rooms, to organising transport to local golf courses, we can help with every step.
Then, after a day playing golf in Scotland soaking up dramatic landscapes, relax in our Whisky Bar and relive the highlights.
So, if you're keen to find your perfect golf swing in Scotland, take a look at our fantastic golf break packages in the Scottish Highlands. We also have a luxury spa and leisure club for any less-enthusiastic golfers in your group!