Golf Breaks and Top Courses
Golf Breaks
For many of us here in the Scottish Highlands, golf is more than a sport. It is a way of life. We are passionate about Scotland's national game and look forward to showing you how it has flourished since its inception in the 15th century. If you are looking for great golf breaks in Scotland, we have a number of dream courses all within easy reach of our hotel.
WAKE UP IN GOLF HEAVEN
Situated next to Inverness Golf Club, stay at Kingsmills Hotel and wake up surrounded by golf heaven. And, let us organise a trip to world-class courses, so you can perfect your golfing game.
NEARBY SCOTTISH GOLF COURSES
If you are an avid golfer, we know you've spent many an afternoon daydreaming of lifting the Ryder Cup. In Inverness, we are fortunate enough to be close to these truly world-class golf courses, allowing you to follow in the footsteps of legends.
In order to stay at top of your game, you'll need to ignore the magnificent views across these rolling fairways and demanding greens. Many of these superb courses appear on golfers' 'bucket lists'. So whether you are a professional looking for a challenge or an amateur that wants to perfect their shot, we have it here.
ORGANISING GOLF BREAKS IN SCOTLAND
Our team is crazy about golf. So much so that we have a dedicated Golf Coordinator to help you arrange your perfect holiday. They can create a full itinerary of golfing adventures, interspersed with excellent cuisine and great company in the beautiful surroundings of our hotel. We can even help organise transportation for your group to and from the courses.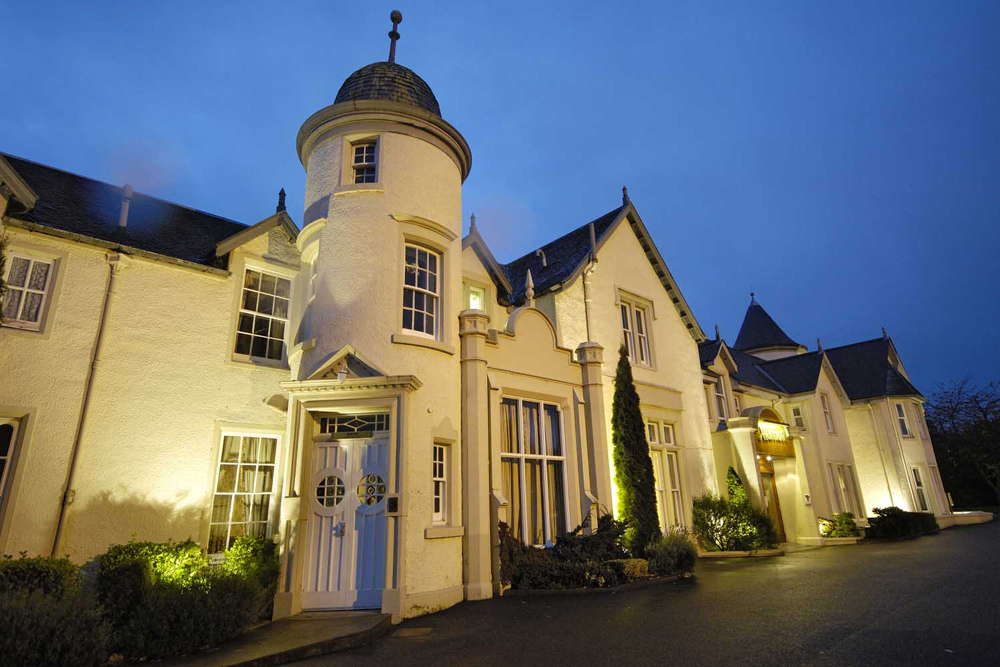 After a satisfying 18 holes, our hotel offers a welcome haven. Here, you can relax, unwind and reflect on the day. We offer a choice of 147 luxurious rooms to rest your tired legs, or you can stretch off in our leisure club with a gentle swim. With a choice of two restaurants, you can enjoy a cornucopia of flavours straight from the great Scottish countryside. In Scotland, wherever there are superior golf courses, there are renowned whisky distilleries nearby. End the night on a high in our Whisky Bar, with a dram or two of our local favourites.
Get in touch
The Kingsmills is a member of the Highland Golf Links Partnership, an organisation that offers attractive golfing packages with luxury accommodation and delicious dining. Join us for a luxury golf break that will allow you to explore some of the finest courses Scotland has to offer. For more information, give us a call on 01463 257 100.
Contact Us