Flying to Inverness from around the world
Catch a flight to Inverness, Scotland
Do you dream of visiting the Scottish Highlands? Well, despite its remote scenery and untouched landscapes, our magnificent part of Scotland is easier to get to than you might think. The well-connected city of Inverness lies in the heart of the Highlands. With its own international airport and great transport links, you can take a flight into Inverness from around the world with ease.
Inverness Airport
Inverness Airport is a small, modern airport, which offers regular flights between Inverness and other parts of the UK, Ireland and Europe. This includes direct links with large airports like Gatwick, Heathrow and Amsterdam. From these busy hubs, you can connect to the rest of the world. Inverness is serviced by major airlines like EasyJet, British Airways and KLM, along with Scottish regional airline Loganair.
Within the UK, there are direct flights between Inverness and cities such as London, Bristol, Birmingham and Manchester, all of which take an hour and a half or less. Internationally, you can get to Inverness from New York City in America in around 11 hours, changing in London. The journey from Dubai can take about 13 hours, also via London. And you can fly direct from Amsterdam in the Netherlands in less than 2 hours! Of course, flight times and routes may vary, so please check here for available flights.
Easy transport links
The Kingsmills Hotel is just a short 20-minute taxi ride away from the airport. Inverness Taxis is the appointed airport taxi company and there is a dedicated taxi zone outside the terminal building, where you can get a cab. You can also order convenient airport transfers directly with us in advance. Please note, there is an additional charge for this service. Book your transfer here. If you wish to hire a car, hire services are available at the airport and you can arrange these before you travel.
Getting around the Highlands
Once you're here, getting around is simple. For those that choose to hire a car from the airport, we have a large, free car park at the hotel. If you prefer to use taxis and transfers, we can arrange these for you at the hotel. Inverness also has great train and bus links, so you can get out and explore Scotland during your stay. If you need any assistance at all with directions, tickets or timetables, just ask our friendly team at reception. We are always happy to help!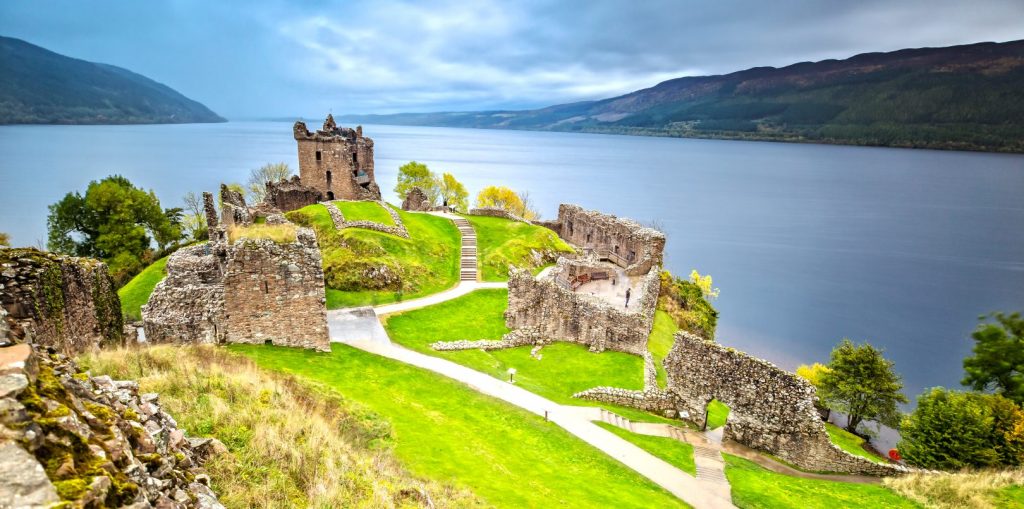 Take a look at our blog and things to do guide for ideas of attractions and activities to explore in the Scottish Highlands. From our top must-see attractions to the most family-friendly days out. Maybe you'd like to explore your Scottish ancestry or tee off at one of Scotland's best golf courses? Whatever your likes and interests, there's something for everyone here in the Highlands.