European Pipe Band Championships Inverness
Piping Inverness 2022
What sound do you think of when you think of Scotland? A rushing stream? The sound of birds? No. It's the skirl of the pipes! Though bagpipes have been found around the world, they are synonymous with bonny Scotland. The great Highland bagpipe has been a part of Scottish tradition since the 14th century. Used in a wide variety of situations from wars to weddings. Today, the popularity of the bagpipes and pipe bands has grown, with regular competitions taking place across the world. And after a successful bid in 2018, Inverness will host the European Pipe Band Championships until 2023!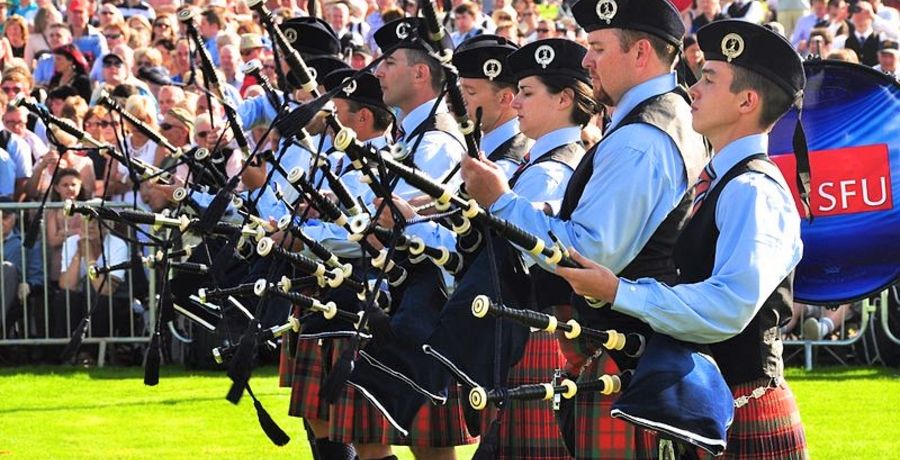 Where and when is it on?
The competition will be held during the Piping Inverness Festival on Saturday 25th June 2022 in the popular, city centre Bught Park. Alongside the European Pipe Band Championships, a myriad of other exciting events will be on offer for you to enjoy! Including Highland dance competitions. Local craft and trader fayre. Delicious food and drink stalls and plenty of activities for the kids. Piping Inverness is the perfect day out for the entire family. With something for everyone to enjoy no matter your budget!
Here are some highlights from the last event…
Where to stay
After such a busy day of cheering on your favourite pipe band, soaking up all the festivities, why not book a room at the Kingsmills Hotel? With luxury rooms to suit your needs and state of the art facilities, we will ensure your stay is one to remember.