Conferencing and connectivity
Choose Inverness for your next conference destination
Are you looking for a conference city location in the UK with great connections? Well, not only is Inverness in the Scottish Highlands an impressive backdrop for any event, it's also surprisingly easy to reach. And with the Kingsmills Hotel's extensive facilities, you'll have everything you need to put on a successful and memorable conference.
Inverness city connections
The city of Inverness is very well connected, with its own airport, train station and bus station. The train and bus stations are right in the heart of the city, making it easy to get here from towns and cities all over Great Britain. While the airport accepts regular flights from around the UK, Ireland and Europe. Including major connections like Gatwick, Heathrow, Bristol, Manchester and Amsterdam. And unlike larger cities such as London, where you may face long train and tube journeys after you land, Inverness Airport is very close to the city centre. So there's no battling the crowds. Just a simple 15-minute taxi direct from the airport and you're here!
A unique destination
For a conference destination with the wow factor, Inverness is the perfect choice. Its unique positioning in the Scottish Highlands means you can take in the breathtaking beauty of the surrounding landscapes during your visit, while enjoying all the conveniences of a well-connected city.
Kingsmills conferencing
The Kingmills Hotel is the largest residential events venue in Inverness, accommodating up to 500 attendees. We have seven flexible meeting and event rooms, catering for different sizes and styles of corporate event. With dedicated breakout areas, integrated audio visual equipment and high quality catering. As a luxury hotel, we also offer onsite accommodation for delegates, plus free parking for those travelling here by car, and EV chargers for electric vehicle charging.
Delegates staying at the hotel are welcome to use our exclusive leisure club with gym, swimming pool, jacuzzi, steam room and sauna. They'll also enjoy fine dining in our hotel restaurants and exquisite drinks in the whisky bar. Our concierge team are on hand to help with any further requirements, they need only ask! For example, we can arrange transfers from the airport, or make reservations and bookings.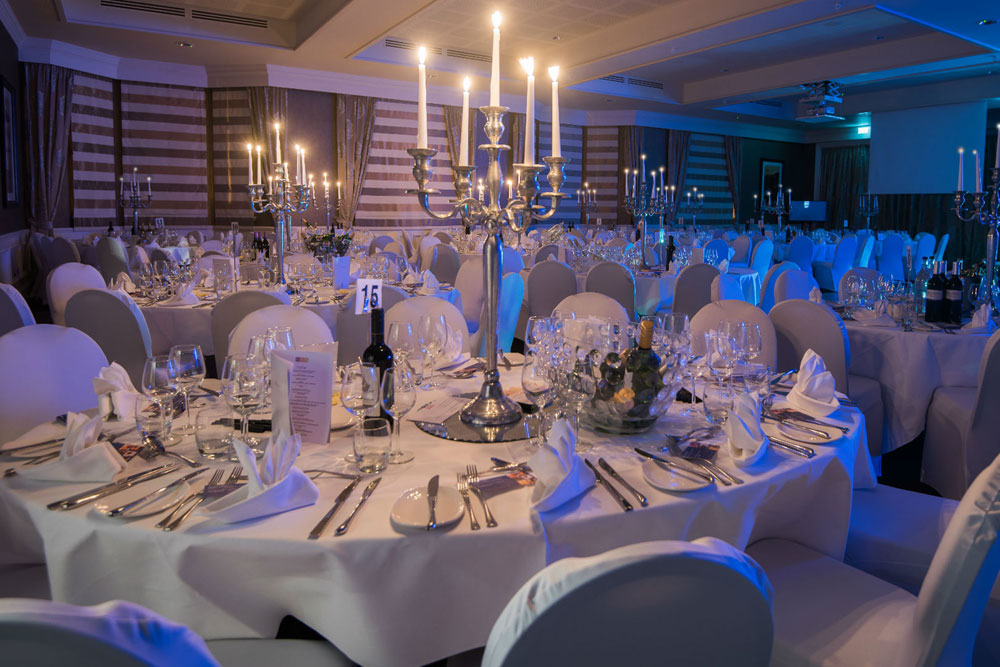 Book your conference in Inverness
At the Kingsmills, we offer an exceptional personalised service. We offer day delegate rates and packages, tailored to your needs. And your own dedicated events organiser will plan every detail with you. So, simply get in touch to book a show round or have a chat about your conference requirements today.