Celebrate Boxing Day with The Kingsmills
Boxing Day Lunch
Our Boxing Day lunches are not included in our 2022 Festive Events Calendar. To be the first to hear about our upcoming festive events, please sign up to our newsletter.
Are you looking for somewhere to enjoy a boxing day lunch in Inverness after all the fun and festivities of Christmas Day? Then why not come and join us here at the Kingsmills Hotel in Inverness and leave all the hard work to us! Here you can enjoy a relaxing lunch in our relaxing Conservatory Restaurant with friends and family.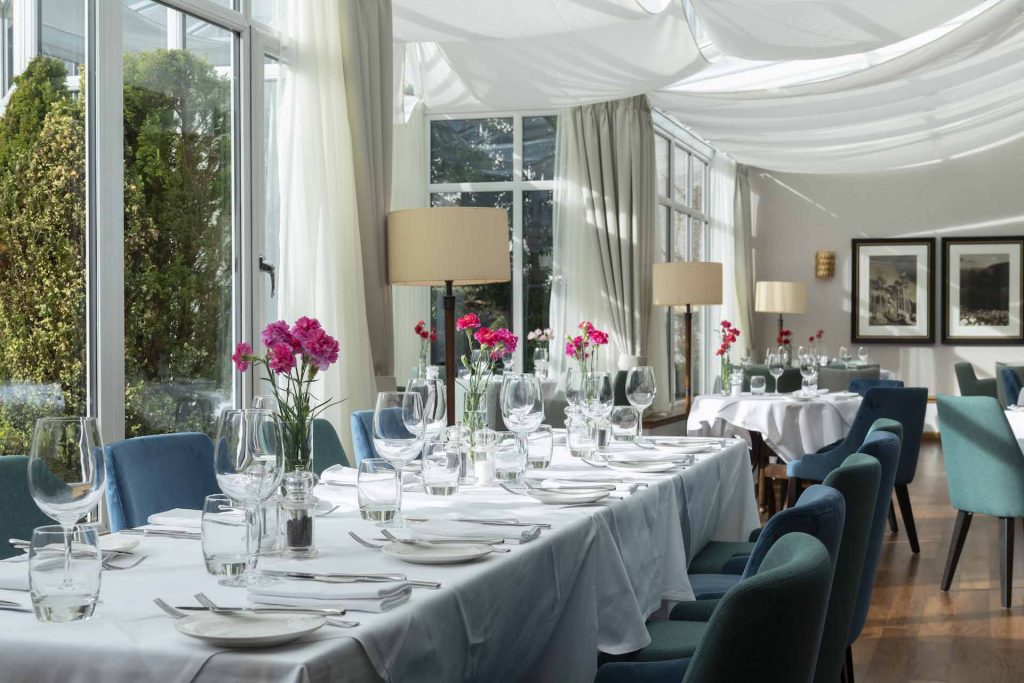 Boxing Day Lunch at Kingsmills Hotel
Once seated in our bright, airy and calming conservatory restaurant to can choose from a variety of delicious dishes. A delicious 3-course meal and more time with your family is just the ticket! Then why not take a relaxing walk along the River Ness and enjoy the beauty it has to offer. Only a 20-minute walk to the city centre from our hotel you can enjoy a walk along its banks and work off your lunch.
Enjoy a Boxing Day Lunch in Inverness
Timings – Served between 12.30 pm till 2.30 pm
Pricing – Our festive offering will be released in Spring 2023. Sign up to our newsletter to be the first to hear about our Festive offering…
Come and join us! Book our Boxing Day Lunch now.
It's nice and simple to book a festive lunch with us using our online calendar below. Just select your party size, the date and time you would like to join us and click next. Should we have availability, the option for Boxing Day Lunch will appear and you can proceed with the booking. Please note: A credit card will be required to confirm the booking.
We suggest that parties of more than 10 use the above widget and create multiple bookings numbered under the same name. For example, a party of 16 books a table of 10 under the name Joe Bloggs and a table of 6 under the name Joe Bloggs 2. Alternatively, you can call us directly on 01463 237166 and we will arrange this for you.
Should you require a private room, please book with our Christmas coordinator by calling 01463 257140. A £10.00 deposit per person with full pre-payment 1 week in advance will be required.  For parties of 10 or more, a food and drink pre-order will also be required.
Boxing Day Lunch
To book or for more information please call us on 01463 257140 or contact us below.
Book Now