Celebrate with Friends and Family
Christmas Eve Dinner 2022
So the frenzy of getting organised is over! Family is home and the stockings are filled. Then why not gently begin the festivities with Christmas Eve dinner in our Inverness restaurant? Here at Kingsmills Hotel, we know how to celebrate the festivities. Sit back, relax and enjoy an easy evening before Christmas day.
Details of our Christmas Eve Dinner in Inverness
If you fancy joining us to enjoy some delicious food in the company of friends and family then book your place today. Here dinner will be served from 6pm with last sittings at 9pm. Enjoy the atmosphere and ambience of our gorgeous restaurant and enjoy having everything done for you.
Menu coming soon!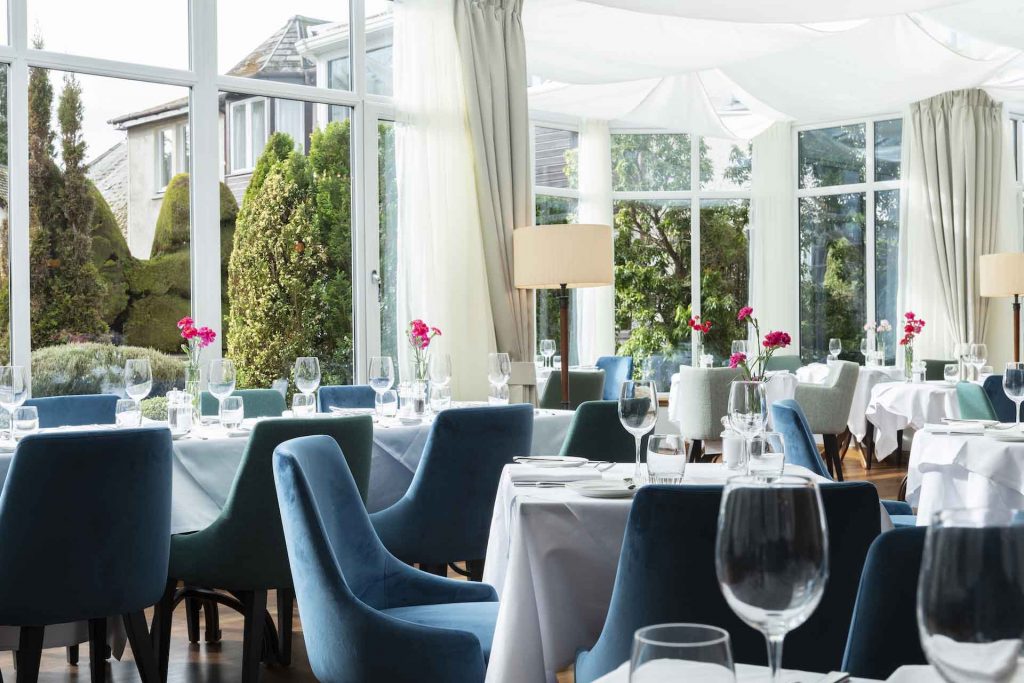 Book today and reserve your table
It's nice and simple to book a Festive Lunch with us using our online calendar below. Just select your party size, the date and time you would like to join us and click next. Should we have availability, the option for Christmas Eve Dinner will appear and you can proceed with the booking. Please note: A credit card will be required to confirm the booking.
For parties of 10 or more, please book with us directly on 01463 237124.
Make a reservation today!
Call us on 01463 257124 or fill in the contact form below. We would be delighted to make your reservation.
Book Now