Kingsmills Suite: A Large Flexible Venue
Kingsmills Suite
A Large Flexible Event Venue
The Kingsmills Suite is our first purpose-built event venue. A stylish series of flexible spaces that flow around a central foyer and break out room. It offers a total of 410 square metres of inspirational event space in the heart of Inverness. The décor is elegant, modern and sophisticated, with smooth fittings and flowing lines. Emphasised by a layout designed to optimise the flow of natural light around the room. Doors open direct into the manicured gardens; perfect for afternoon coffee breaks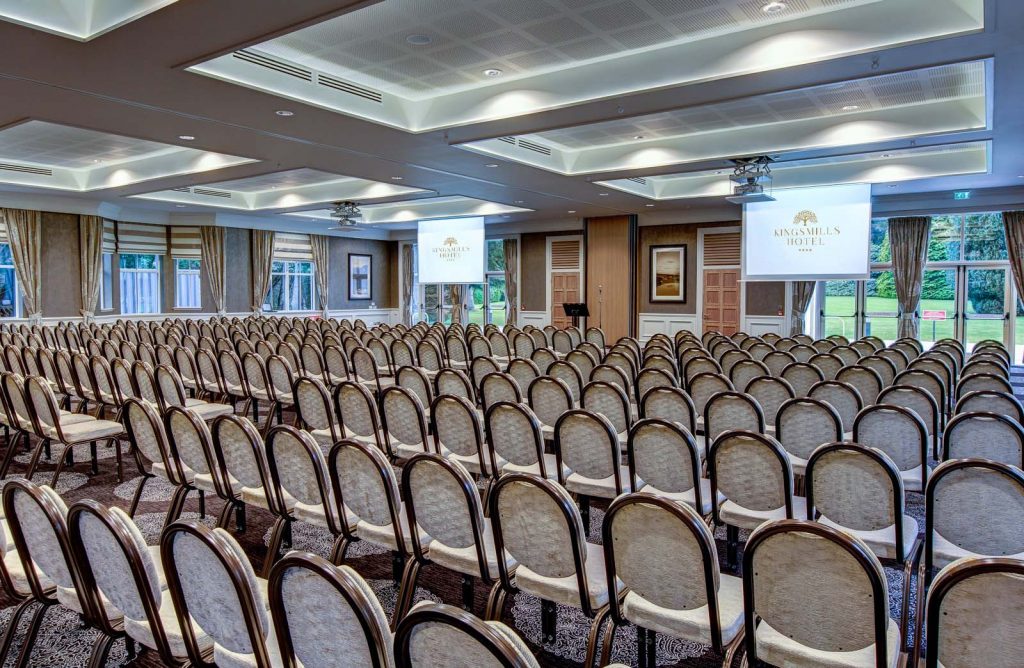 Style and Versatility
We can change the size of The Kingsmills Suite, depending on your needs. Giving you unprecedented flexibility and almost limitless options when planning your event. We can subdivide the suite into four spacious individual rooms, each self-contained. So providing an exclusive events venue in its own right.
These individual venues can accommodate as few as 22 people to host an impactful meeting. While the full Kingsmills Suite can cater for up to 500 guests in a theatre-style setting.
Since the Kingsmills Suite opened in 2014, we have earned an enviable reputation for delivering elegant banquets and award ceremonies in this luxurious setting. Along with a history of successful conferences and also large-scale events. Whatever your vision, speak to our events team and we will endeavour to make it a reality!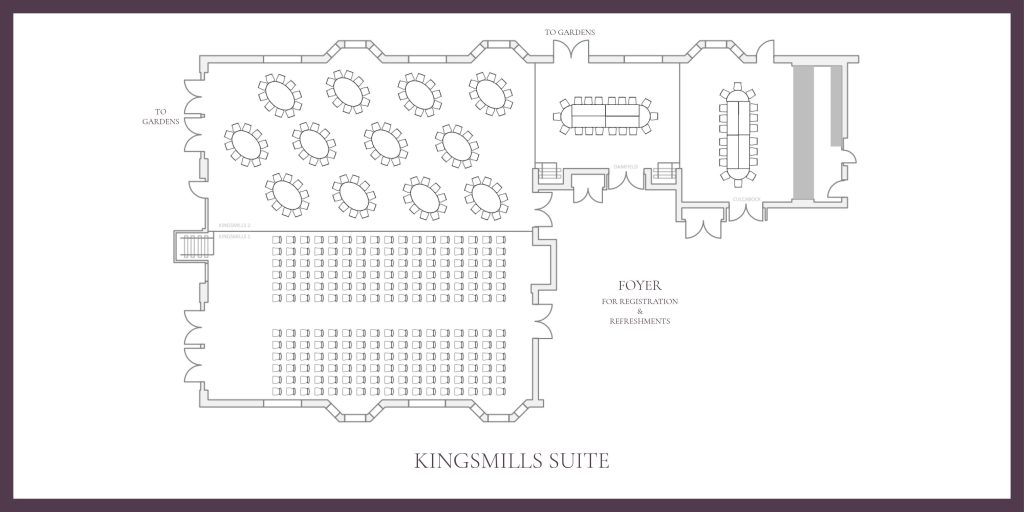 Find out More
Please see below for technical details and specifications and don't hesitate to call us on 01463 257 102 if you have any questions.