How to have a sustainable wedding
Green, sustainable wedding tips and ideas
A wedding is a magical event, bringing friends and family together to celebrate a loving couple. It may be large or small, but it doesn't have to be wasteful. By making a few important considerations, you can have a sustainable, eco-friendly, guilt-free wedding. Here, we share a few tips and ideas to help you reduce your carbon footprint and enjoy a greener celebration here in the Scottish Highlands…
Choose an eco-friendly wedding venue
It's important to choose a wedding venue that aligns with your views on the environment and sustainability. When looking at potential venues, ask to see their environmental policy. This should give you an overview of their environmental goals and pledges, but don't be afraid to ask more questions if you don't get enough detail here.
Our luxury hotel and wedding venue in Inverness, for example, puts a strong emphasis on sustainability and the environment. You can view our environmental and sustainability pledge here. We also have garden space for your celebrations, which is a great way to reduce energy usage, whilst enjoying an al fresco setting. Our wedding team welcome any questions you may have about how we can make your day greener and more eco-friendly, so please get in touch if you'd like to know more.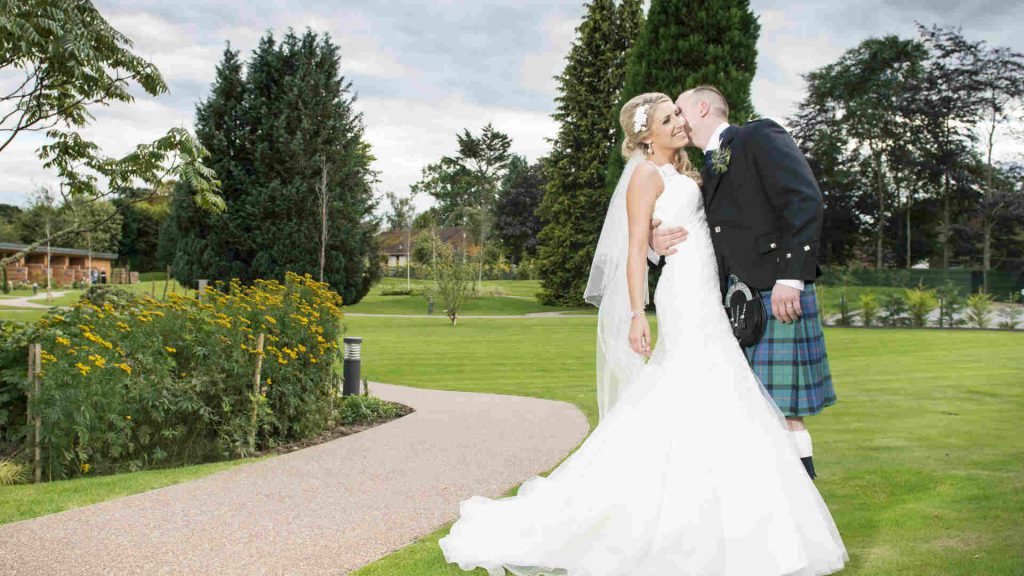 Make ethical, sustainable purchases
Keep this in mind at every stage of the wedding planning. From ethically-sourced diamonds on your engagement ring, to invitations and stationery made with recycled materials. Shop locally and avoid buying anything that is single-use, made of plastic, or with excessive amounts of packaging. Also consider purchasing pre-loved items, such as dresses and suits, accessories and decorations. Not only is this better for the environment, but it will save you money too.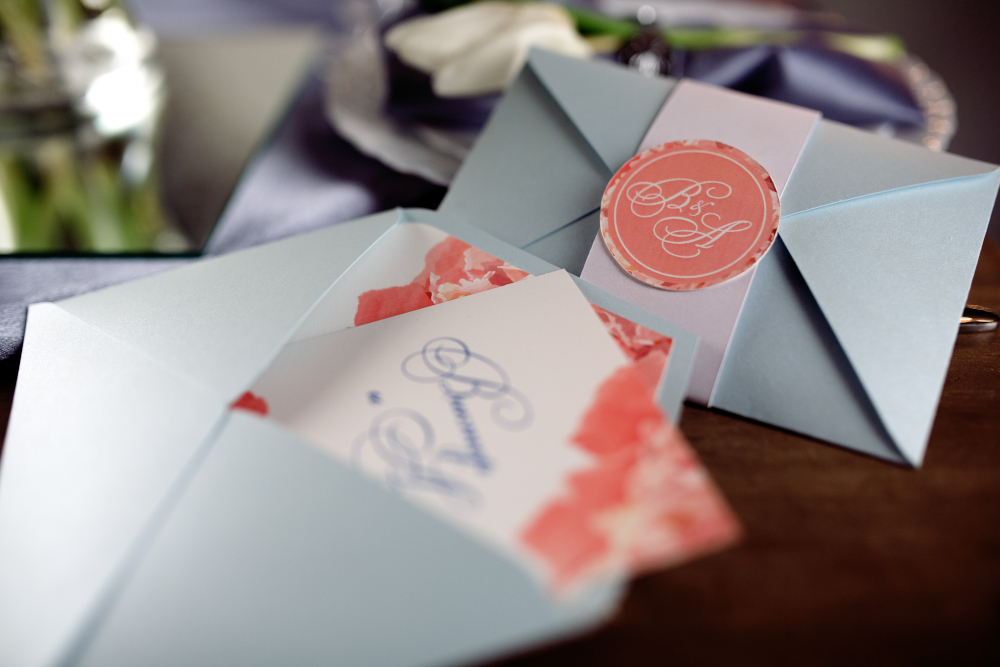 Select local, seasonal menus
Work with your wedding venue to produce an eco-friendly menu, using locally-grown and seasonal ingredients wherever possible. You might consider having a vegetarian or vegan menu, or reduce the meat content to just one course.
At the Kingsmills, we are proud to serve fresh, seasonal dishes, sourced locally and created with passion. Our chefs will work with you to create the right menu for your occasion.
Also, look for wedding cake suppliers that use local, sustainable ingredients. You can even ask for an edible cake topper to cut down on waste!
Use local suppliers
Supporting local businesses is good for the environment because it reduces the need for transportation. You may find something more special and unique by looking at smaller suppliers close to home. Plus, it's better for the local economy, as it keeps money within the community.
Attend a wedding fair in the area, such as the Inverness Courier Highland Wedding Fair, or one of our own Wedding Open Days at the Kingsmills Hotel, to meet plenty of local suppliers.
Avoid single-use items
You might prefer to hire your dresses, suits or kilts, rather than buy them. If you only plan to wear them once, this makes sense as it reduces waste. It can also be more cost-effective.
Fresh cut flowers can be wasteful, as they only last for a few days, and are often transported from other parts of the world. Consider eco-friendly alternatives, such as dried flowers or potted plants. If you do choose fresh flowers, ask your florist to use local, seasonal blooms.
Venues may also help out with some of the items you'll only use once. For example, here at the Kingsmills, our wedding packages include hire of furniture, crockery and linen, cake stand and knife.
Donate to an environmental cause
If you use a registry site like Prezola, you can add a charity fund to your wedding gift list. So guests have the option to donate to your chosen cause, as their wedding gift to you. Why not choose a local environmental charity such as Keep Scotland Beautiful or Trees For Life?
Re-use, donate or sell used items
After the wedding, make sure as little as possible goes to waste. Re-use items in your home, such as dried flower arrangements and table decorations. Perhaps you know someone else about to get married, who could re-use some of your things? You could also donate them to a charity shop, or sell as a batch online.
Plant a tree
Trees have long been associated with love and longevity. So planting a tree, perhaps in your own garden, is a wonderful way to mark the beginning of your lives together. The tree will grow taller and stronger every day, symbolising the strength of your marriage. Planting a tree will offset carbon emissions from the wedding day, as trees absorb carbon dioxide and produce oxygen. It will also encourage wildlife into your garden, providing habitat and food for birds, insects and small mammals. Follow these tips from the Scottish Wildlife Trust on how to plant a tree.
We hope this post has inspired you with new ways to have a sustainable wedding. Find out more about our wedding venue in Inverness and get in touch with our team to arrange a showround or check availability. You might also find our wedding planning checklist useful, as you plan your big day.