Stars align for SNAP
Stars In Their Eyes event hosted at The Kingsmills
An iconic TV talent show took centre stage on Saturday 25th March at a brand new charity event in the Highland capital. The 'Stars In Their Eyes' competition saw eight contestants showcase their talents as they impersonated musical superstars in a fun-filled evening of glitz and glamour.
PICTURES: Inverness Stars in their Eyes raises £33k for charity SNAP
The event was organised by The Kingsmills Hotel in aid of SNAP, a charity which runs youth events, clubs and activities for Highland youngsters with additional support needs. This came at a really important time for the charity which recently made headlines after suffering from council funding cuts.
Over 270 guests gathered to cheer on the eight brave contestants as they were introduced by a pre-recorded video trailer before appearing through a cloud of smoke dressed as their favourite artists. The audience was also treated to dazzling guest performances from singer Sarah Mackay, a surprise number from host Nicola McAlley as well as a dance routine from TFX – a performance which included two of the charismatic young adults who attend SNAP.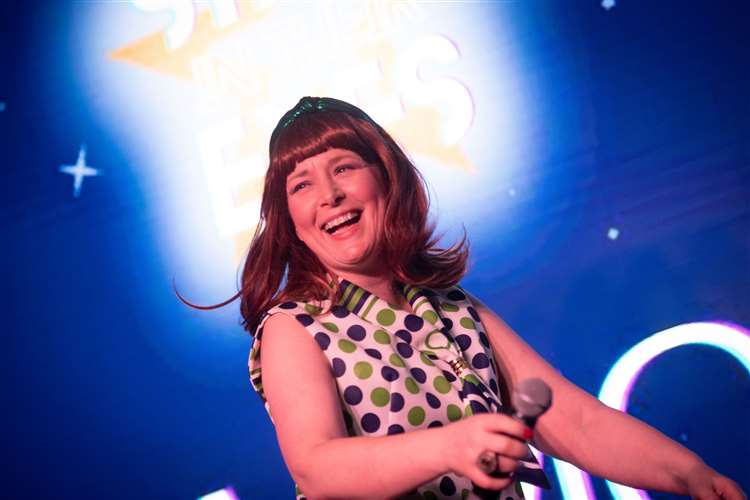 Each competitor had raised funds individually ahead of the event, with corporate sponsorships helping to boost the overall amount raised. On the night itself, a hit/miss challenge, champagne raffle and silent auction preceded a heartfelt opportunity for those in attendance to "Stand Up For SNAP". Thanks to the incredible generosity of all those involved, the total raised by the end of the night exceeded £33,000.
Award-winning performances
The prize of Highest Fundraiser was taken home by duo Chris Smith & Stephen Laurie who took to the stage for a comedic performance as Robbie Williams and Jonathan Wilkes with the song 'Me and my Shadow". After 8 incredible performances and multiple 'starstruck' moments it was time to determine a winner. This was done with a mixture of in-room voting by app and deliberation from the judging panel.
Taking home the coveted star trophy and announced as the overall winner – Steve Walsh who was joined on stage for his heart-warming performance of Frank Sinatra's 'That's Life' by his daughter Sophia.
Stars In Their Eyes
The 'Stars In Their Eyes' TV show was a huge hit in the 1990s and early 2000s, with performers telling host 'Tonight Matthew, I'm going to be…' before appearing in a haze of smoke and spotlights as famous musicians such as Dolly Parton, Freddie Mercury, Elvis and Cher.
If you have a burning ambition to be Simply The Best or wants to Take A Chance, the show is set to go on to be a regular fixture on the Highland events calendar with a date set for its return on 23rd March 2024!
The evening was hosted by STV's Nicola McAlley and judged by Rebecca Holt from Eden Court Theatre, Morven Reid from Inverness Musical Theatre Company and James Cook from Cawdor Primary School.
PICTURES: Inverness Stars in their Eyes raises £33k for charity SNAP
Thank you from SNAP
Our Stars