Stars in their Eyes Inverness
Welcome to Inverness's latest entertainment spectacular – Stars in their Eyes! The Kingsmills Hotel team are delighted to announce that our showbiz-entertainment fundraiser in aid of SNAP – Special Needs Action Project Inverness is returning for 2024! Applications for contestants closed on Friday 22nd September! We are currently in the process of reaching out to all the applicants… if you would like to make a last minute entry for consideration, hit the button below!
The show…
We are taking inspiration from the hit TV show from the 90's-00's where guests of the show are transformed into their favourite stars. We will be hosting a fabulous evening of dining with the big unveil beginning after dinner… when the lights will dim and the show will begin! Introduced by a pre-recorded video, we will hear a little about our stars and their fundraising efforts. Emerging from backstage, tonight, audience, they are going to be… their favourite artist! Join us on
Saturday 23rd March 2024
The big reveal – who is it going to be?! Will our acts be throwing it back to the 80's with a Cher wig? Or dressing up and channeling their inner Shirley Bassey. Perhaps the crowd will be 'dancing in the dark' as we see a transformation into Bruce Springsteen?!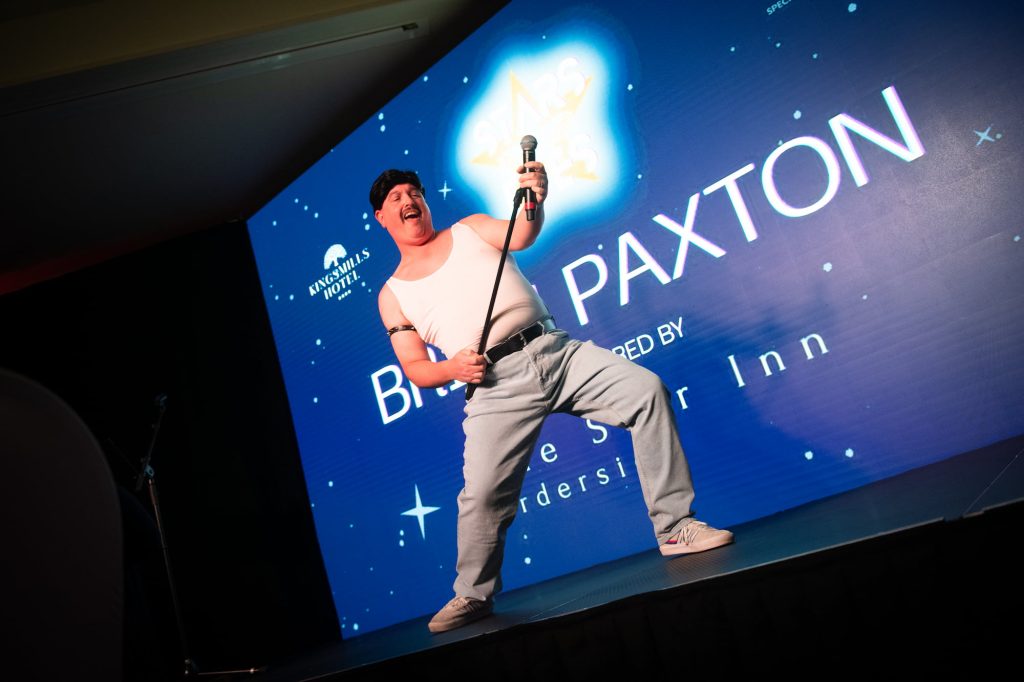 Image Credit : Callum Mackay, Highland News & Media
Sign Up & Take Part!
We're delighted to announce that applications to take part in our 2024 event are OPEN! We can't wait to meet our new contestants for 2024 – each keen to raise funds for the SNAP Charity and have fun on stage! Click below to sign up or email stars@snapinverness.org to receive an application form by email.
Sponsor the Event
Sponsoring Stars In Their Eyes 2024 offers the perfect opportunity to showcase your business to a new audience while supporting the incredible work of local children's charity SNAP. Our corporate sponsorship opportunities details how you can support Stars in Their Eyes and feature throughout our promotions.
Stars in their Eyes Inverness captured the hearts of the city when it launched on Saturday 25th March 2023. With TV broadcaster Nicola McAlley hosting the evening, the sell-out show raised over £33,000 for SNAP and gained media coverage across the Highlands. We can't wait to do it all again in the new year!
Stars in Their Eyes 2023
Hosted by Nicola McAlley, the Stars In Their Eyes Inverness 2023 was an incredible success owing to the dedication, commitment, entertainment and passion from our 8 incredible stars! Now friends for life, we are honoured to have launched the show with such an incredible group. For 2024, if you would love to be part of an incredible event, click here to register your interest!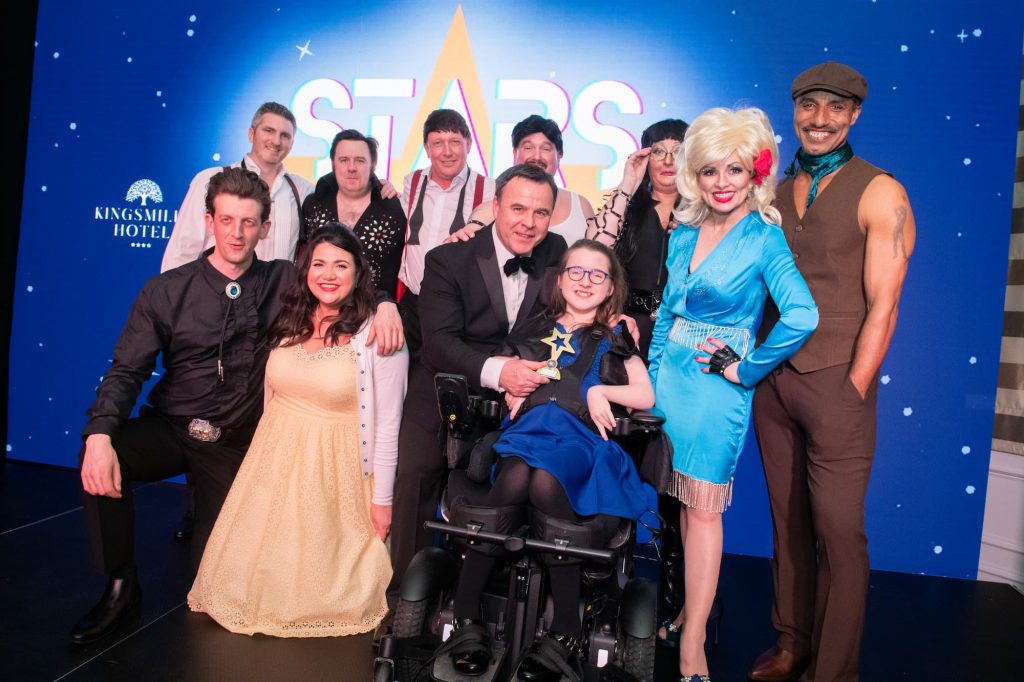 SNAP Inverness – our charity partner
A key theme in all of SNAP's activities, this event aims to have FUN at its heart with a focus on showcasing creativity, laughter and confidence… and what better way can we replicate this than to host a showbiz fundraiser extravaganza!
SNAP is a voluntary organisation based in Inverness providing vital support to children and young adults with learning disabilities and other complex additional support needs spanning from the age of 5 to 19 and beyond. SNAP runs a wide variety of supported activities which provide fun social experiences, encouraging independence and helping build self-esteem and confidence.
Charity No; SCO24792
Tickets
Our hotly anticipated show is set to return on Saturday 23rd March 2024. Sign up below to be first to hear about our ticket launch!
Testimonials
Sign up to take part
The Kingsmills Hotel team are delighted to announce that our showbiz-entertainment fundraiser in aid of SNAP - Special Needs Action Project Inverness is returning for 2024!
Apply Online