Kingsmills CEO named Highland Ambassador of the Year 2023
The Highland Ambassador of the Year award
Tony Story, CEO of Kingsmills Group, has been awarded the highest accolade in the Highlands & Islands Thistle Awards as he is named "Highland Ambassador of the Year 2023".
The Highland Ambassador of the Year award is often regarded as a lifetime achievement award; the final and most prestigious of the evening; given to individuals who have gone above and beyond to contribute to the industry and community. The awards ceremony took place in Inverness on Friday 10th November. Industry leaders from across the region gathered to celebrate excellence in the sector.
Tony Story has been the leading visionary behind the Kingsmills Hotel Group consisting of the Kingsmills Hotel and 5-star Ness Walk.
The Kingsmills Hotel returned into private ownership in 2007 and since then has been on a transformational journey. The addition of the Kingsclub and Spa came in 2010 and a conference and events centre, accommodating up to 500 delegates in 2014. In 2015, the stunning Garden rooms were unveiled, bringing the total number of rooms in the hotel to 147.
Through Tony's vision for a luxury offering in the city, the Kingsmills Hotel and Ness Walk have gone on to earn an enviable reputation internationally. The hotels have won awards and year on year see the international markets, and the Highland reputation grow.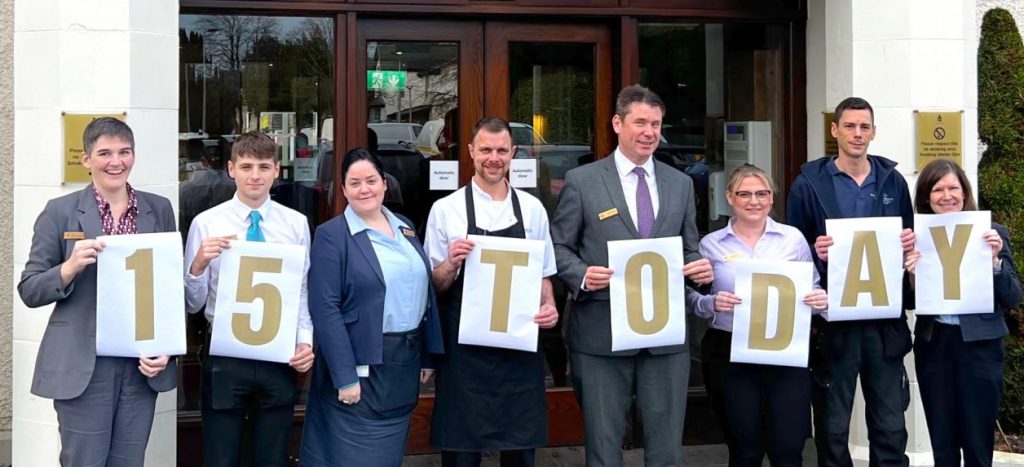 Just this week, Ness Walk celebrated being named as 'Best for Romance in the UK & Ireland' in the Condé Nast Johansens Awards for Excellence.
As quoted in the Inverness Courier, Tony is quoted "We try to deliver the very best of experiences and it's so hard! But we do it day after day. We are such an important engine of the Scottish economy, so I love you all. This is amazing and completely unexpected. Thank you so much!"
Charitable Efforts
Beyond the operations of the hotel, Tony spearheads much of the Kingsmills Group's fundraising initiatives and holds a passion for supporting the local community through nominated local charities. Over the past 10 years, the hotel and the team have raised £391,000 for the Highland Hospice, £134,000 for Mikeysline. And, more recently £33,000 for SNAP (Special Needs Action Project). A calendar of events for 2024 sees this exceptional support set to continue. Learn more about Stars in Their Eyes for SNAP.
About the Highlands and Islands Thistle Awards
The Highlands and Islands Thistle Awards are a hallmark of excellence in the Scottish tourism industry. They celebrate those individuals and businesses that go above and beyond to provide exceptional experiences for visitors. Tony Story's recognition as the Highland Ambassador of the Year is a well-deserved acknowledgment of his outstanding contributions to the sector.