Elopement packages in the Scottish Highlands
Elopement Weddings
Elope to Scotland with Kingsmills Hotel
Are you planning on an elopement wedding … escaping as a couple to tie the knot in Scotland? Whether it's just the two of you, or a small, select group of loved ones, we can make your dream wedding a reality at the Kingsmills Hotel in Inverness. Our 'One Perfect Day' packages can be tailored to weddings of any size, including very small and intimate celebrations. Your dedicated Wedding Co-ordinator will be with you every step of the way. They'll take care of every detail, leaving you to relax and enjoy the day. So, speak with our team and find the perfect package for you.
Your dream Scottish wedding
The Kingsmills Hotel is our luxury wedding venue in the Scottish Highlands. We offer a wide range of options for small weddings in Scotland. For example, hold your ceremony in one of our smaller event rooms, or outside in the beautiful gardens. Then enjoy an intimate dinner for two, or your small group of guests, either in one of our restaurants or in a private dining room. If you want a red carpet, personalised menus, cake knife and stand, we can do all of that and more. Or, if you're looking for a quieter affair, we can keep things simple and elegant. We'll create a tailor-made wedding package just for you. This may also include luxury onsite accommodation in one of our beautiful hotel rooms, and perhaps a couples' spa treatment as a pre or post-wedding treat. Your wish is our command!
You'll be appointed your own Wedding Co-ordinator, who will look after you throughout. They will make be your main point of contact here at the hotel, to ensure all runs smoothly. They can also put you in contact with our local and recommended suppliers, making wedding planning as easy as possible for you.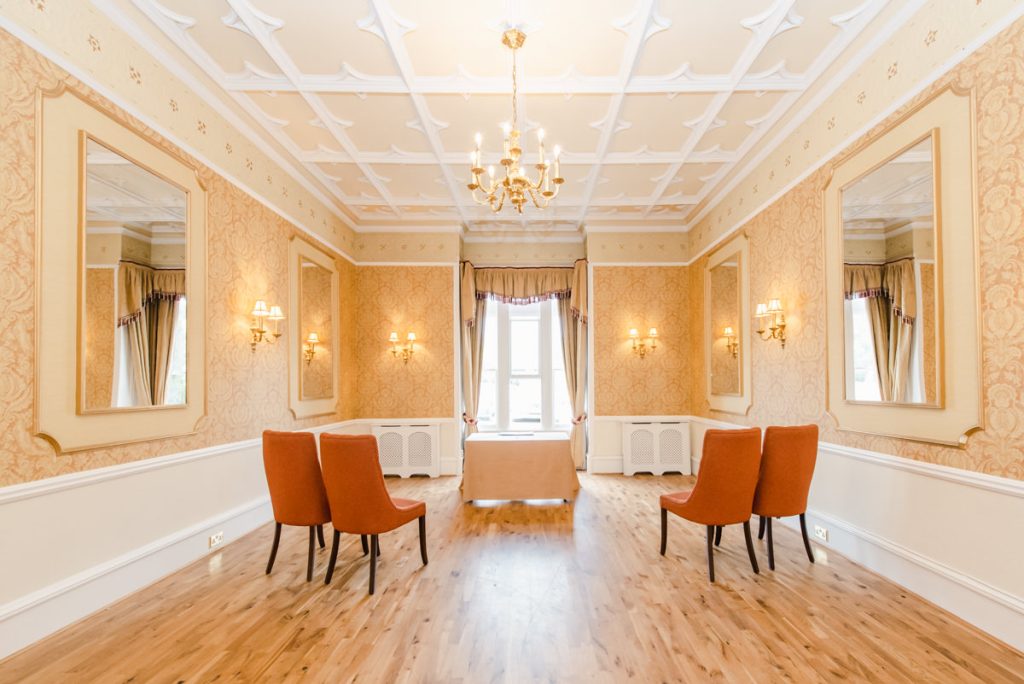 Make a wedding enquiry
Find out more about our wedding packages, facilities and menus in our wedding brochure. Should you wish to arrange a viewing or ask any questions at all, please get in touch and we'd be delighted to help.
Enquire About A Wedding
We know you have lots to think about when planning a wedding, so let us help you organise the time of your life. Call us on 01463 257 102 or send us an email for more information on our range of wedding packages.
Make An Enquiry