Experiences that 'Tread Lightly'
Sustainable Experiences in Inverness
Welcome to Kingsmills Hotel, your luxurious base for experiencing the wonders of Inverness and its stunning surroundings. We are dedicated to promoting sustainable tourism in the Inverness area, offering you eco-friendly options to complement your stay. Working with Green Tourism, we invite you to stay with us and leave a positive impact on the environment while exploring the following sustainable experiences:
Loch Ness by Jacobite – Setting Sail with Nature
Loch Ness is an iconic Scottish gem, renowned for its breathtaking beauty and the mysteries of the Loch Ness Monster. We proudly recommend Loch Ness by Jacobite boat trips, accredited with a prestigious Green Tourism Gold Award. Their commitment to sustainable tourism ensures unforgettable experiences while preserving our environment. Whether you embark on a leisurely cruise or explore the picturesque countryside, Loch Ness by Jacobite promises an eco-conscious adventure.
Enhance your stay by booking a Loch Ness by Jacobite Contemplation Tour; perfect for the whole family.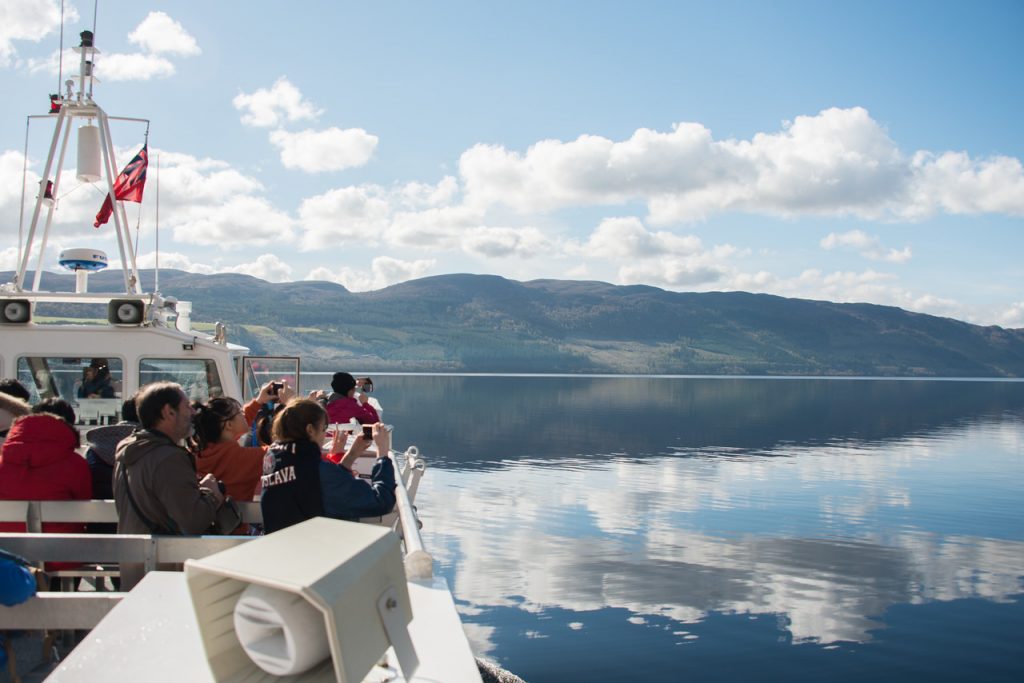 Highland Folk Museum – Journey Through Time
Step back in time at the Highland Folk Museum in Newtonmore, an extraordinary open-air museum showcasing Highland life across the centuries. With over 30 meticulously recreated buildings, including homes, barns, and workshops, this museum is a captivating journey into Scotland's social and cultural history.
The Highland Folk Museum has earned recognition for its commitment to sustainable tourism, holding the esteemed Green Tourism Gold Award. Our friendly and knowledgeable staff will guide you through hands-on experiences, offering insights into traditional Highland life. Whether you're a history enthusiast, lover of architecture, or simply seeking an educational day out, the Highland Folk Museum is a must-visit sustainable experience.
Culloden Battlefield – Honouring History Responsibly
Pay your respects at Culloden Battlefield, a historic site commemorating the final battle of the 1746 Jacobite rising. This poignant location draws visitors from around the globe, keen to learn about this pivotal moment in Scottish history.
Culloden shares our commitment to sustainability, proudly holding the Green Tourism Award. From recycling initiatives to energy-efficient practices, they prioritise environmental responsibility. Engage in educational programs and guided tours led by passionate staff, bringing the battlefield's history to life. Whether you're a history enthusiast or nature lover, a visit to Culloden Battlefield promises a meaningful, eco-friendly experience.
Wild Swimming – Dive into Nature
Experience exhilarating wild swimming in the pristine Scottish lochs. What could be a more sustainable experience in Inverness than swimming in open water! Loch Ness, due to its depth, tends to be particularly cold so we would recommend venturing further afield to Loch Duntelchaig or Loch Ceo Glais – around 12 miles from the city.. Wild swimming offers mindfulness in the midst of stunning scenery.
Please remember to leave no trace, pick up litter, and respect the local wildlife during your visit. Or, if you fancy a warmer swimming experience, retreat into our leisure club in our hotel; equipped with heated pool, jacuzzi and steam room.
Cycling – Explore Responsibly on Two Wheels
Discover the scenic roads and trails around Inverness and Loch Ness on a bicycle, immersing yourself in the beauty of the region. Bike and E-Bike rentals are available in the city, making it easy to plan a sustainable cycling holiday with Kingsmills Hotel as your eco-conscious hub.
To learn more about cycling opportunities in Inverness and Loch Ness, visit Visit Inverness Loch Ness and Loch Ness 360. Cycling is not only a fantastic way to explore; it's also a planet-friendly choice compared to driving. Ticket to Ride and 42Cycling each offer guided bike hire and tours in the area; perfect for exploring without impact.
EV Touring – Recharge and Explore
For those who prefer to explore the area by car, we've got you covered with our electric vehicle (EV) charging stations. With four 7kw overnight electric charging points, you can easily refuel before embarking on your eco-friendly journey through the north.
At Kingsmills Hotel, we're committed to offering sustainable experiences in Inverness. Let us be your eco-conscious guide as you explore the natural beauty and historic sites of this remarkable region. Book your stay with us and discover the magic of responsible travel in Inverness.