Relax in our Retreat Rooms
Retreat Rooms
Description
If you like the idea of escaping from the hustle and bustle of life, you'll love our Retreat Rooms at the Kingsmills Hotel. Here, you'll find sheltered, private accommodation with luxury amenities and elegant design. Our Retreat Room will make you feel like you have your own private getaway.
Air Conditioning
Car Charging
Complimentary Tea and Coffee
Pet Free
Extra Large Rooms
Free Wifi
Minibar
Safe
Television
Terrace/Patio with Garden Furniture
Turn Down Service
Welcome Dram
INDULGENT AND LUXURIOUS HOTEL ROOMS
Our Retreat Rooms are the most indulgent and luxurious hotel rooms we have to offer here at The Kingsmills Hotel. Designed as part of our exclusive Kingsclub, each Retreat Room combines the warmth, elegance and comfort of our Cocoon Rooms with the stunning addition of beautiful outdoor space.
Designed for up to two guests, each room has a tranquil sheltered balcony or secluded private garden. Here, you can watch the sunrise or enjoy the view over our neighbouring golf course as the night draws in. With an inspired mix of traditional and contemporary style, you will unwind as soon as you step through the door. Whether you need to work, relax or simply catch up on sleep, Retreat Rooms are woven into the landscape, providing a great escape from reality.
Your Retreat experience will start with a complimentary welcome Tomatin whisky upon arrival. You can relax in our exclusive Kingsclub Lounge and browse through our selection of magazines or visit our Spa to pamper your body with one of our soothing treatments.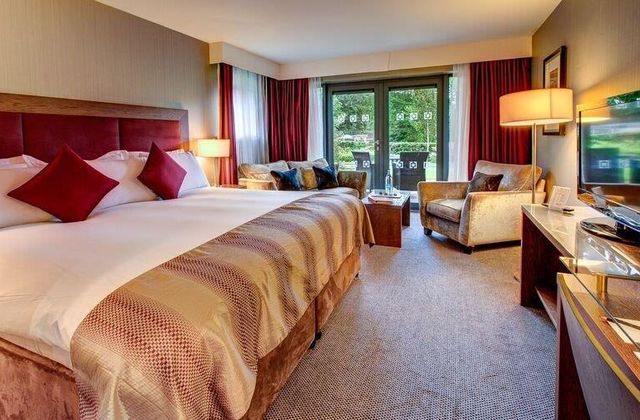 WHAT OUR GUESTS HAVE SAID
We look forward to welcoming you for your own retreat soon but in the meantime, see below for what one of our guests had to say about their stay.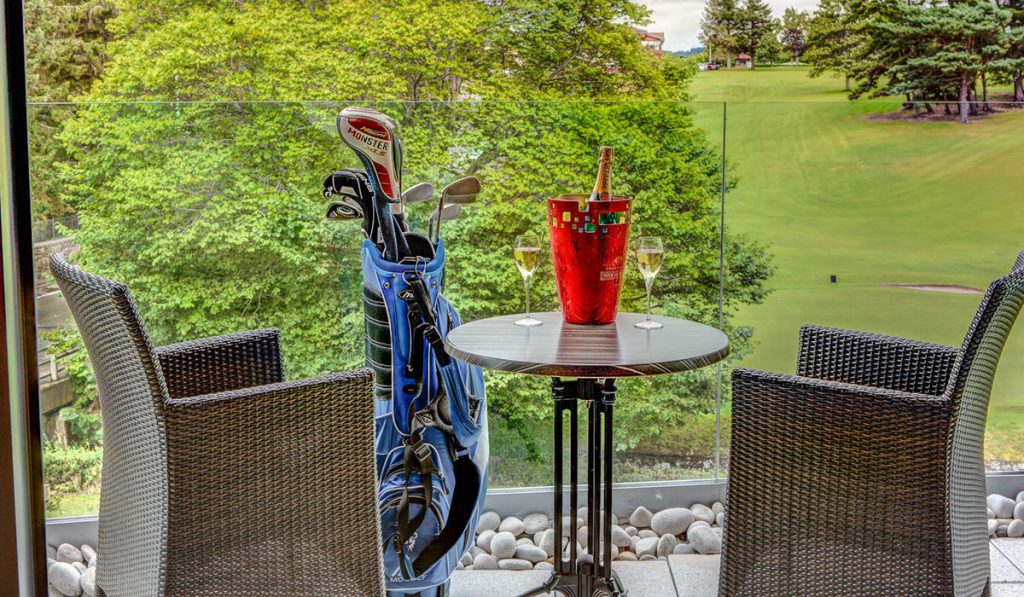 VIEW IN 3D
Immerse yourself in tranquility and relaxation as you take a 3D tour around our spacious Retreat Room. Use your mouse to walk around the room, or click on the play shortcut from the bottom left of the screen for a video walkthrough. The purple pins are interactive and will allow you to explore more features in the room.

Explore Our Kingsclub Retreat Room Virtual Tour
Furthermore, if you have a VR headset, why not explore our hotel via virtual reality?
Book Now
COMPLETE YOUR RETREAT
We have a whole range of services to add to your luxury break in Scotland. To take advantage of one of these special delights, just choose your desired option when booking and relax knowing that everything is taken care of before you arrive.
Bottle of Sarcey Champagne, France NV
Tranquility Pro-Sleep Massage
Back, Neck & Shoulder Massage at The Kingsmills Spa
Enjoy a leisurely morning with a Late Check Out -£10 per hour until 3pm
ARE YOU READY TO BOOK YOUR SCOTTISH RETREAT?
Reserve your luxurious hotel rooms online or give us a call on 01463 257 100 for more information.