Damfield Room for smaller events
Damfield Room
Small Contemporary Meeting Room
For small but perfectly formed meetings, the stylish Damfield Room is an excellent choice. This modern meeting room is part of our brand new Kingsmills Suite. It gets plenty of natural light, making it perfect for hosting motivational events. This dynamic events venue can seat up to 55 delegates in a truly elegant setting. Plus, it has access to a breakout area to allow your delegates to network.
From Day to Night
The natural daylight makes The Damfield an excellent daytime venue. But it can also form the nucleus of a wonderful evening celebration when combined with its sister venue, the Culcabock Room. Extending into an additional room allows you to lay out a dance floor to really get the party started.
Our overnight accommodation packages allow your guests to spend the evening relaxing in our leisure club after a hard day's work. With two restaurants to choose from and our cosy Whisky Bar, they will leave with nothing but happy memories of their time in Inverness.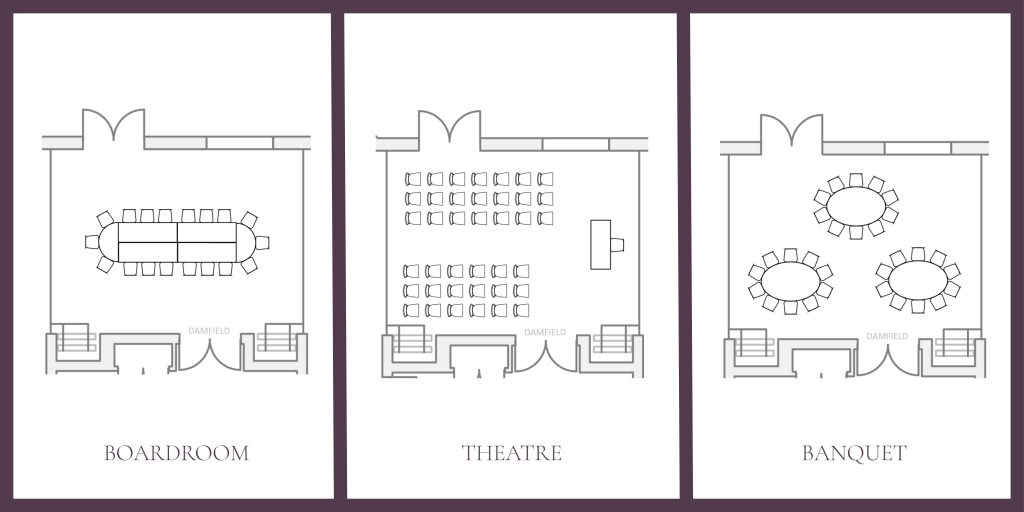 FIND OUT MORE
Please see below for technical details and specifications and don't hesitate to get in touch with any questions.
Make an events enquiry
The Kingsmills is the largest residential events venue in Inverness. With a choice of flexible event rooms, dedicated breakout areas, integrated audio-visual equipment and complimentary car parking. Plus luxury hotel accommodation, fine dining and spa and leisure facilities all onsite. Contact our team today to make an enquiry.
Enquire today