Unusual Things To Do In Inverness
Inverness Hidden Gems and Unusual Attractions
Inverness is a magical place, and there is so much to see and do during your stay. Of course, there's the usual mix of attractions and activities, which will keep you busy for days. But if you're looking for some of the more unusual things to do in Inverness, we have a few ideas that are off the beaten track …
Turn over a new page at Leakey's Bookshop
Take a turn round Leakey's Bookshop. Set in the heart of Inverness, this quirky little bookshop with its spiral staircase and endless tomes of books is Scotland's largest second-hand bookstore. With over 100,000 selected volumes! The endless shelves are stacked with a treasure trove of old prints, old maps and old classics. You might even spot old Leakey himself sitting behind a pile of books at his desk.
Leave your mark at Clootie Well
Now for a look into an old Celtic healing ritual. North of Inverness, in an old forested area, a kaleidoscope of colours greet you. As old bits of cloth cling to the trees. A remnant of an ancient tradition, Clootie Well is the site where pilgrims journeyed to make offerings to local spirits or gods, in the hope of having an illness cured. Once the offering disintegrated, it was believed the illness would disappear too. Not your average family day out. But a trip to the beautiful forest to see the offerings and read the quotes, hopes and dreams of the people who left them there, is one of our favourite things to do in Inverness.
Cross over to the Ness Islands
Did you know there was a hidden haven, right here in the centre of Inverness? You don't have to travel out into the countryside for a woodland walk. Because the River Ness has its own beautiful little islands, which are peaceful and teaming with local wildlife. Look for the Victorian footbridges on Bught Road and Island Bank Road, which will take you across to the Ness Islands and discover a quiet space away from city life.
Marvel at the Culloden Viaduct
You'll no doubt be familiar with the Clava Cairns and Culloden Battlefield, two fascinating, historic attractions near Inverness. But don't miss a visit to the nearby Culloden Viaduct while you're in the area. It's the longest masonry railway viaduct in Scotland, with 29 impressive arches, and is still in use today. You might even get to go over it by train, if you're travelling to Inverness on the Perth-Inverness main line.
Hunt for monsters!
One of the most unique things about Inverness, is that we have our own world-famous monster! But despite her celebrity status, Nessie is a wee bit shy. If you're eager to seek her out, we'd suggest a visit to Dores Beach on the shores of Loch Ness. According to Nessie Hunter, Steve Feltham, this is a prime location for Loch Ness monster spotting. And even if you don't find her this time, Dores is a lovely, tranquil place with great walks and a village pub overlooking the loch.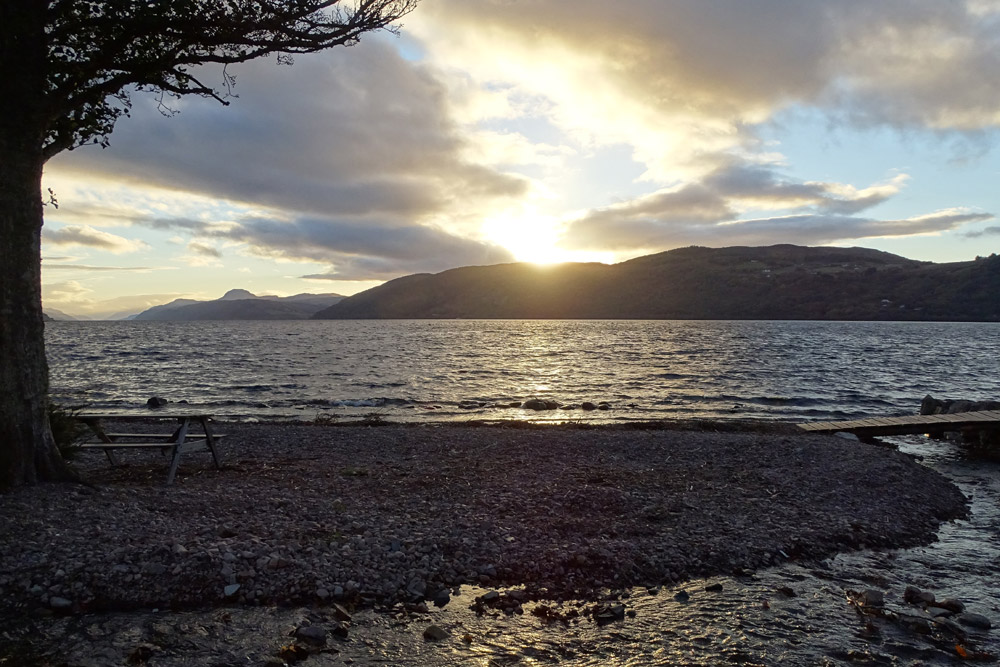 So, be sure to visit some of these hidden gems and unusual things to do, during your next Inverness adventure. And if you're looking for luxury accommodation, take a look at our comfortable, spacious rooms at the Kingsmills Hotel. Located in Inverness, the Kingsmills is the perfect base for exploring all of these local attractions and more. Browse our special offers and book your stay today!