How to Plan the Perfect Burns Night
A Burns Night to remember
Here at The Kingsmills, we are extremely excited for the end of this month and Burns Night. Robert Burns (1759 – 1796) was a Scottish poet and lyricist, who is celebrated worldwide for his iconic work. Burns is a part of Kingsmills history. He famously visited our building in 1787, as William Inglis hosted him for supper. Documentation exists of correspondence between Burns and Inglis, expressing Burns' compliments for the hospitality offered. Today, his portrait hangs proudly in the hotel.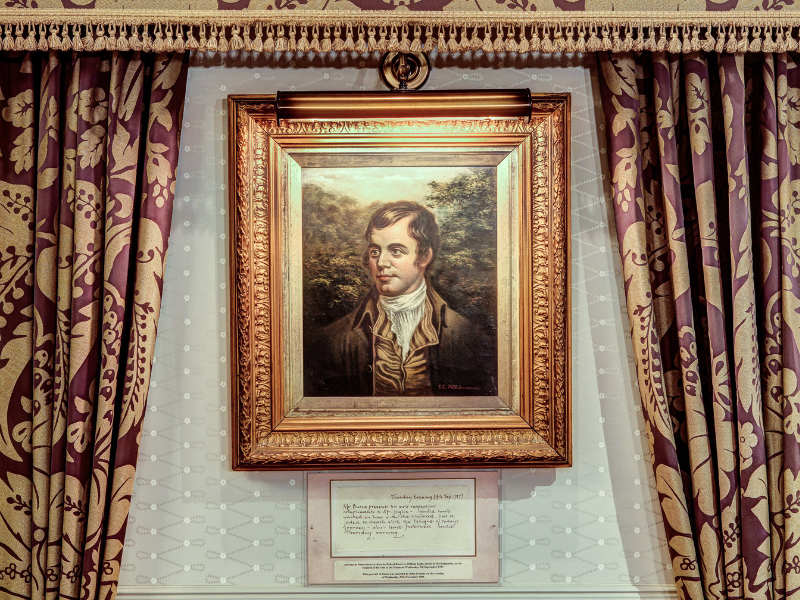 Burns night is a time when you can gather with friends and family, drink the finest whisky, eat the most delicious haggis and recite Rabbie's most iconic pieces. Over the years we have managed to gather some tricks and tips on how to make your Burns Night an unforgettable one …
The Poems
Of course, the reciting of poetry is a key event with any Burns Night. Here's a selection of popular Burns poems.
However, it can be fun to change up how you plan to present yours. We asked one of our guests how they usually celebrated Burn's Night and they have been nice enough to share a fun family tradition they have …
A week before Burns night each guest is given a Burns poem. This influences how they dress and even their personality on the night. For instance, last year one of their guests painted their face red, wore a red t-shirt and green trousers. Can you guess which poem they were? We guessed straight away and of course, they were 'A Red, Red Rose'. Before dinner is served, everyone gets to read out their poem. Whoever performs theirs the best wins a special prize!
Such a unique and enjoyable way to celebrate the wonderful life of Robert Burns.
Burns Supper
The first Burns Supper was held by Burns' friends on 21st July 1801, five years following his passing in memory of his extraordinary life. To this day, people will celebrate on 25th January, the birthday of the iconic poet.
The meal will commonly begin with a welcoming speech by the host. So if you are planning on throwing the party this year we would suggest brushing up on your public speaking skills! Following this, a traditional Scottish soup, usually a broth or potato soup, is served. Once the plates are cleared, it's time for the 'Piping of the Haggis'. Potentially the most important aspect of the evening. Traditionally someone will bring in the haggis on a large dish, whilst a piper (or a CD player!) plays the bagpipes. Then there will be another speech, which is typically the famous Burn's poem 'Address to a Haggis'.
The main course, haggis, is usually served with tatties (potatoes) and neeps (turnips). Thereafter guests move onto a cheese and whisky course, followed by a few more speeches (including toast to the lassies and laddies). And then if the room permits, the night ends in some more drinks, laughs and a ceilidh (traditional Scottish dance)!
We hope that this crash course on the perfect Burns Night has set you up nicely for when the 25th comes along. We would love to know of any traditions you have. Let us know on Facebook, Twitter or Instagram!