A Kingsmills Hogmanay in Inverness
Welcoming the year 2024 in Inverness
In Scotland, we do New Year's Eve just a little differently. Firstly, it's not called New Year's Eve. It's Hogmanay! The festival originated with the Vikings and their huge winter solstice celebrations. Today in Scotland, we party so much on the last night of the year that we need two bank holidays (January 1st and 2nd) to recover afterwards! Here's our guide to spending Hogmanay at the Kingsmills Hotel in Inverness…
Hogmanay at the Kingsmills Hotel
At the Kingsmills, we bring you a glittering Inverness Hogmanay Gala Dinner on Sunday 31st December, so you can celebrate in style. We also have luxury accommodation on site. So, book a room and you won't have to travel far after you've partied the night away.
If you want to extend the celebrations further, we offer a 4-Night Hogmanay Package. From Friday 29th December 2022 until Tuesday 2nd January 2023, which includes accommodation with breakfast and dinner on each day, entry to the Gala Dinner, plus an itinerary of other activities.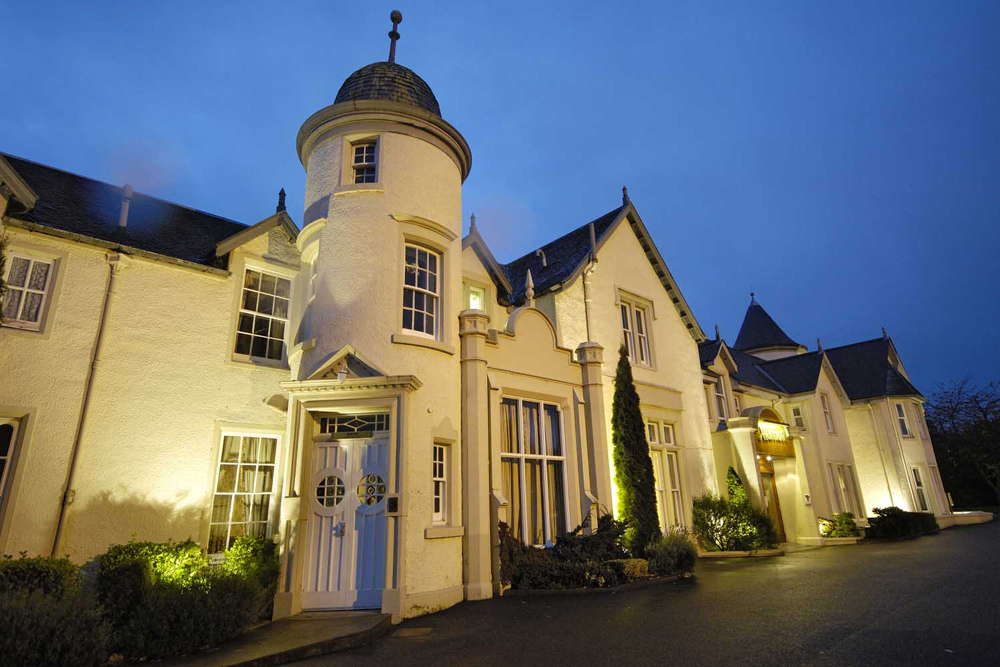 Gala night – time to party!
If you're staying at the hotel, you can check in from 3 pm, so you've got time to kick back and relax in your luxurious room and perhaps have a spa or beauty treatment. Then, get yourself glammed up for the big event!
On arrival at our Hogmanay Gala Dinner, start the celebrations with a chilled glass of bubbly. Then, relish a delicious 3-course dinner with dancing, music and entertainment from our live band and resident DJ. Of course, there'll be another glass of bubbly to toast the bells at midnight. The dancing and entertainment will continue until 1 am.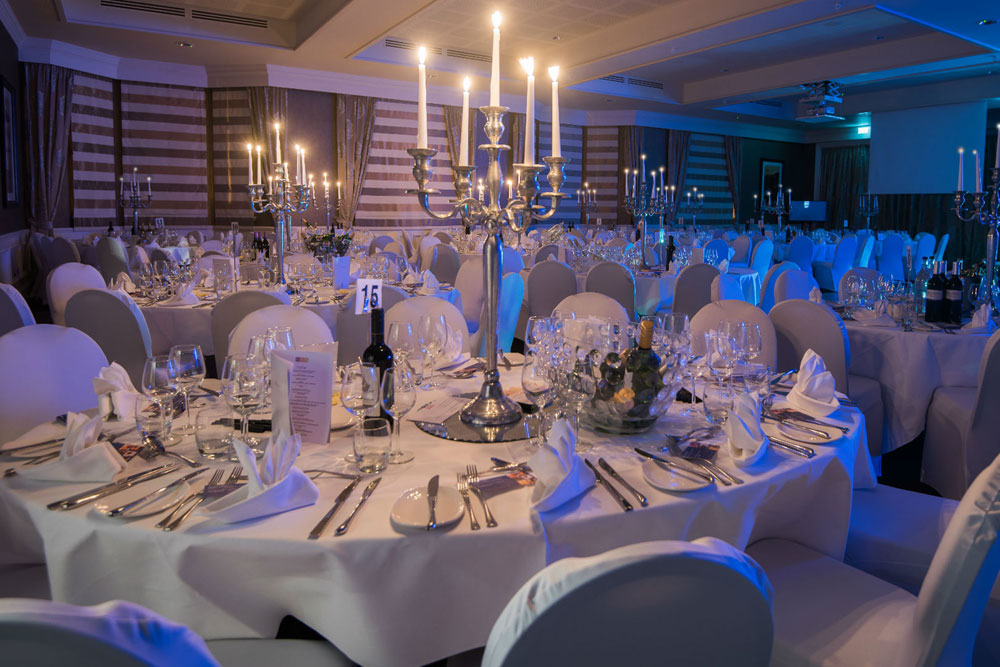 Recover in Luxury
When you're all partied out in the wee sma' hours, what could be better than to sink into a comfortable bed in a luxury Kingmills hotel room? Book a couple of nights with us, and you'll have plenty of time to relax and recover.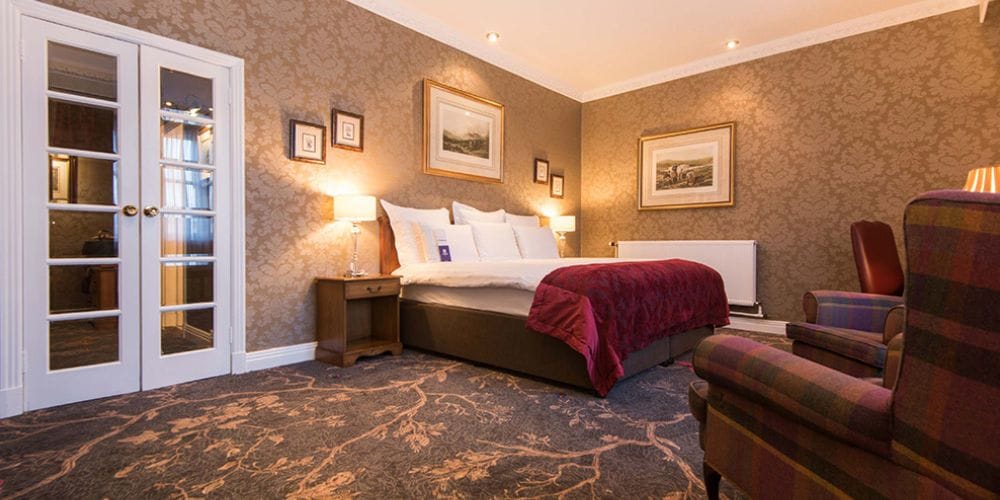 Enjoy New Year's Day in Inverness
There's nothing like waking up to a hearty Scottish breakfast after a big night out! And, a Kingsmills breakfast is sure to hit the spot! Take some time to relax in the hotel, perhaps with a refreshing dip in the pool, or a rejuvenating spa treatment.
If you're feeling up to it, there are lots of beautiful routes nearby, just perfect for a cold, crisp New Year's Day walk. Or, hit the shops in Inverness for some January sales bargain-hunting.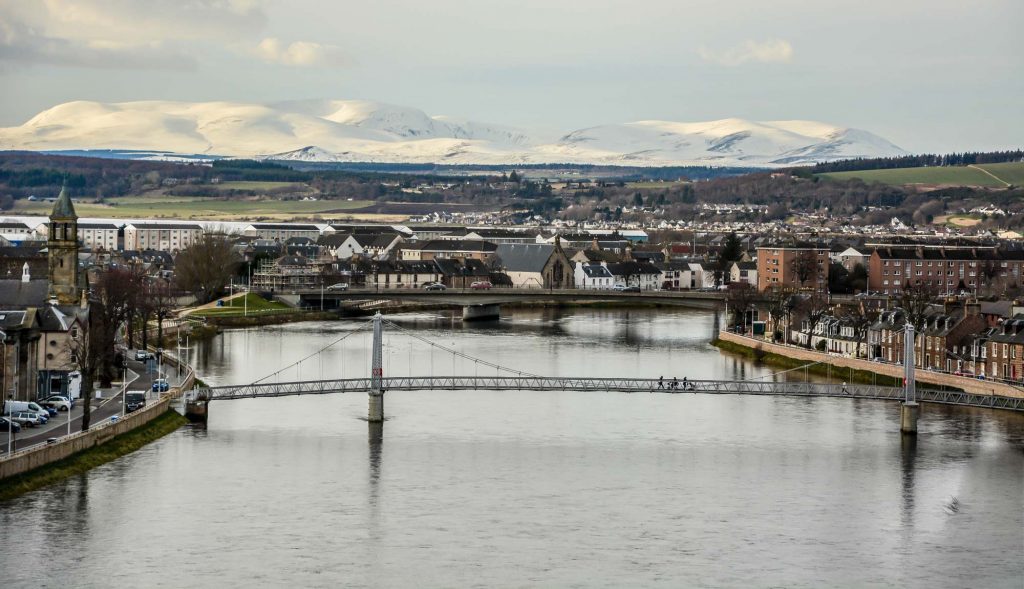 The Kingsmills is the place to be for an unforgettable Inverness Hogmanay party! Get in touch today and we will help you plan a New Year's Eve celebration you'll be talking about for years to come!