Spa treatments tailored for men
Spa Treatments for Men
Whether you've worked too hard at the gym. Spent too many late nights in the office. Or just need to slow down the pace of life. The Kingsclub Spa has a range of exclusive spa treatments tailored specifically for men. From facials to perk up dehydrated skin to full body massages that offer a complete overhaul, our spa menu can create an idyllic day of well-earned relaxation.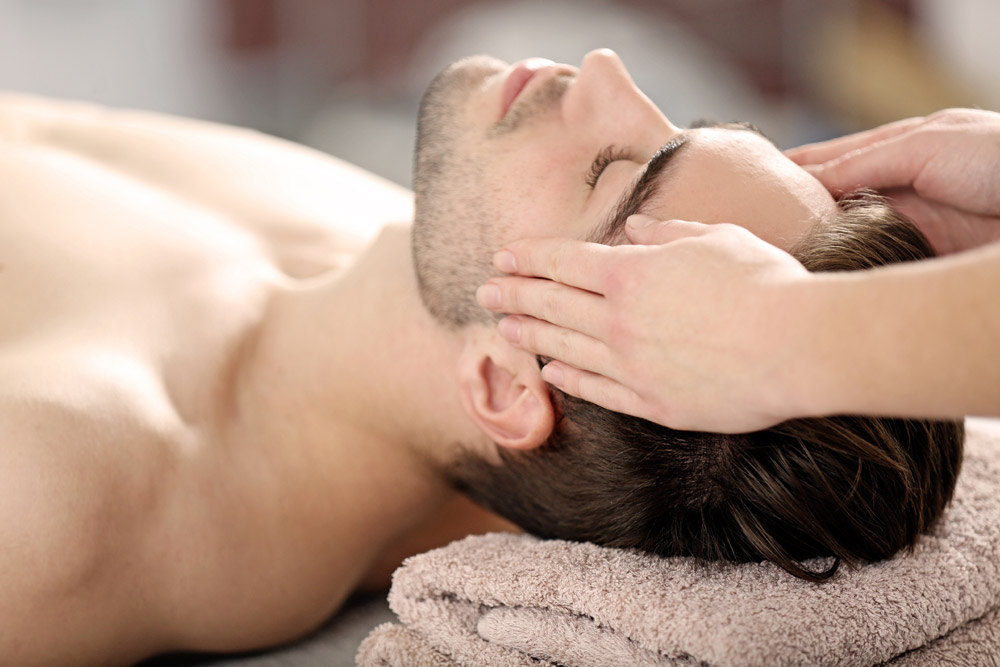 PAMPER MENU FOR MEN
Our exclusive spa treatments for men in Inverness are designed with your wellbeing in mind. Feel the stress and strain of modern life melt away as you take some time out to look after yourself. The majority of our spa treatments are unisex. So check our full spa menu to book a massage or reflexology treatment.
HYDRA PERFORMANCE MEN'S FACIAL
This intense re-hydration treatment restores the skin's moisture levels by using several active ingredients including Swiss glacial water. If your skin is regularly exposed to environmental stress, such as frequent flying or exposure to sunlight, the Hydra Performance facial will give your skin a new energy.
60-minute Hydra Performance facial – £60.00
SPORTSMAN'S TONIC SPA DAY
If you're looking to improve your game and revitalise your training programme, our Sportsman's Tonic spa day experience is the solution for you. You will receive a soothing back and leg massage to reduce tightness and tension before a warm Grotta Giusti Mud mask is applied to detoxify your system. You will complete your experience in our Whisky bar with a dram of our Malt of the Month. The Sportsman's Tonic includes access to all facilities at The Kingsmills Leisure Club, including our fitness equipment and swimming pool.
Sportsman's Tonic – £65 per person
Book a spa treatment
To book your spa treatment at the Kingsmills Hotel in Inverness, please call us on +44 (0) 1463 257 160 or click below to send us a message.
Book now