Wild swimming near Inverness
Open water swimming tips and advice
Wild swimming is becoming increasingly popular in Scotland. Taking a dip in Scotland's open waters is a refreshing and invigorating activity, with both physical and mental health benefits. Where you can admire the spectacular scenery, breathe in the fresh air and enjoy some gentle exercise. And as the warmer weather approaches, we know more and more people will be trying it for the first time. So today we're sharing some tips and advice for wild swimming in and around Inverness.
Your wild swimming kit
Here in Inverness, average water temperatures range from 5°C in winter to 14°C in summer, which is very cold! So to keep warm for longer, you'll need a wetsuit. This will give you added buoyancy in the water too. Additionally, you may want to wear a swim cap and goggles. You'll need a tow float, which will give you something to grab onto if you get into difficulty and will also increase your visibility. Always bring a phone in case you need to call for help. A dry bag will keep your phone and other personal items safe and dry while you're in the water. A changing robe is useful, and a flask to keep a warm drink.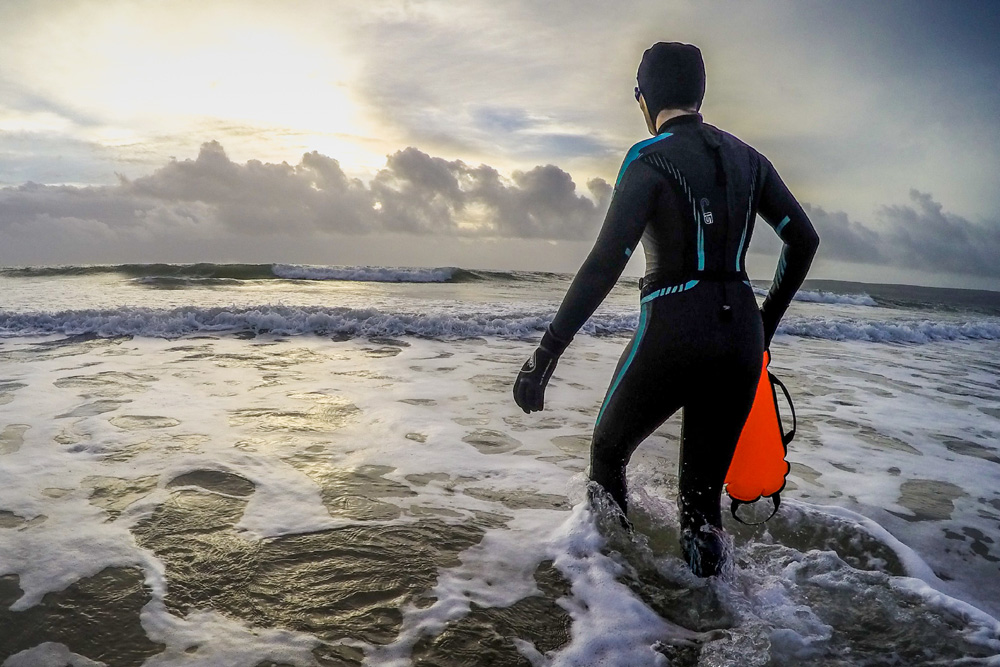 Find a swim buddy
For safety reasons, it's very important never to swim out in open water on your own. There are plenty of local wild swimming groups to join, which is a great way to meet new people and you can find the best places to swim and receive advice from experienced wild swimmers too. You can join an online group, such as Wild Swimming Scotland on Facebook, to find your closest swim groups and pick up local tips.
Research and prepare
When choosing a spot to swim in, do your research in advance. Learn how to assess conditions when you arrive and how to acclimatise to the cold water. Along with how to keep warm and stay safe during your swim. Check the weather and tides before you go. Make sure this is a safe place for wild swimmers, with good entry and exit points. Know how long it is safe to stay in the water at cold temperatures. Learn how to spot rip currents and what to do if you get caught in one. And be sure of what to do in an emergency. You can find out all of this information and more on the RNLI guide to open water swimming. Please read this thoroughly and ensure you are fully prepared before setting out. Download and print the leaflet and keep it with you for reference.
Places to swim near Inverness
So you have all the right equipment, you've found a swim buddy or group to join, and you've done your safety research and preparation. Now you're ready to swim! Inverness and the surrounding Scottish Highlands provides the most magnificent backdrop for your wild swimming adventures. With a choice of sparkling rivers and lochs where you can be at one with nature. Swim spots within an hour's drive of the city include Nairn Beach, Rosemarkie Beach, Dores Beach, Findhorn Beach, Loch Morlich Beach, Randolph's Leap, Plodda Falls, Dog Falls and Dulsie Bridge. You can search for more on the Wild Swimming UK website.
If you're looking for accommodation in Inverness during your wild swimming holiday, check out our comfortable, luxurious rooms at the Kingsmills Hotel. And if you need any help planning your adventures, our friendly team are always on hand to help. Please don't hesitate to get in touch.