Team Top Picks at the Whisky Bar
Our Favourite Scotch Whiskies
The Kingsmills Hotel Whisky Bar is home to a wide selection of Scotland's world-famous single malt whiskies. Scotch whisky has been exported from Scotland for centuries and enjoyed worldwide. Although you can enjoy a nip of the world's finest whisky anywhere, we believe there is nothing that compares with a taste of the finest Scotch whisky in the heart of the Scottish Highlands. We've asked a few of our team members what their current favourite Scotch whiskies are and have put together a handpicked collection available from the Whisky Bar right here at the Kingsmills Hotel.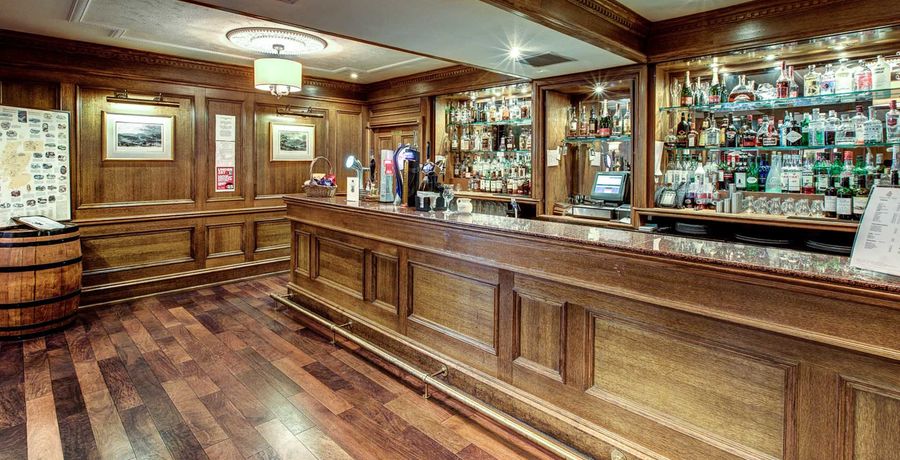 TOMATIN 14
Tomatin is the closest distillery to Kingsmills Hotel's location. It's a little less well known than some of the other big names around, but we think it's a wee hidden gem. There are over ten different types of Tomatin, the 12 is fantastic, but our personal favourite is the Tomatin 14, matured in port casks for a touch of sweetness. The whisky bar has Tomatin's full range in stock, all offering an easy drinking experience and providing a great introduction to single malts.
GLENFIDDICH IPA CASK
The Glenfiddich IPA Cask was our whisky of the month last month and is part of an experimental series. This whisky matures in casks previously used for India Pale Ale, and the result gives a uniquely vibrant and fruity dram with a slightly hoppy flavour to enjoy.
CAOL ILA
Caol Ila is one of our Islay malts and offers a great smoky and peaty flavour. This whisky gets a great reception from those trying for the first time, and is a great alternative from Laphroig or Ardberg; if you like those, why not give the Caol Ila a try.
BALVENIE CARIBBEAN CASK 14 YEAR OLD
This Balvenie whisky is very popular, and is unique in that it matures in traditional oak casks for 14 years. Finished in Caribbean rum casks, this gives the whisky a smooth flavour along with some extra vanilla and toffee notes.
AUCHENTOSHAN
The Auchentoshan distillery is based just outside Glasgow and produces the only triple-distilled Scottish whisky, as opposed to the normal twice distilled. This method leaves a taste of fruit and citrus, alongside hints of woodiness that comes from the casks during maturation. The final product is a smooth, delicate malt whisky. Auchentoshan is a great whisky for Irish Whiskey fans – which is also distilled three times.
When it comes to drinking Scotch whiskies, there are no rights or wrongs. The only rule is that you enjoy it! You can drink with or without water and with or without ice. We also have a range of high-quality mixers which you can add to suit. But ultimately, at the Kingsmills Hotel, we encourage you to drink your whisky however you want.
If you've found something you like the sound of, why not give the Whisky Bar at the Kingsmills Hotel a visit? As well as an extensive whisky selection, we have a wine list and cocktail menu for you to explore, should you desire the taste of something a little different.