Book Direct Benefits: 3 Simple Ways Booking Direct Pays Off
1. You Get The Best Rate Guaranteed
While Booking.com, Trivago or TripAdvisor may give you a variety of wonderful luxury hotels in Inverness to choose from, once you've settled on the Kingsmills Hotel (obviously), it always pays to book direct. That's because we offer the best rates for our rooms and ensure rate parity with all the travel sites we do business with. There are also no hidden fees or booking charges. Which means the price you see is the price you pay. It even includes VAT.
2. It's Easier To Cancel Your Booking If You Need To
We know that life doesn't always go as planned. Things happen and you have to roll with the punches. Especially when you've booked your accommodation in Inverness months ago. So when life gets in the way of your Inverness holiday, booking direct makes sure it doesn't have to cost you an arm and a leg. Most travel sites give you a day or two to cancel your booking if you need to. But when you book direct, you have up until 6pm the night before you are due to check in to let us know you won't be able to make it. What's more, our super friendly and forever helpful reservations team will be more than happy to offer cancellation advice and help you re-book your holiday for a more convenient time.
3. We Always Throw In A Few Fabulous Freebies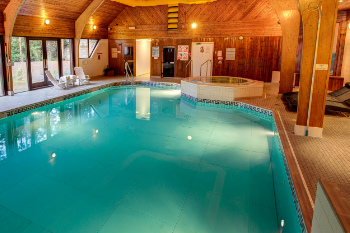 But the best thing about booking direct is all the fabulous little extras you always get. Like a free glass of wine when you book direct and enjoy dinner in one of our two restaurants. You will also enjoy free Wi-Fi throughout the hotel, as well as a complimentary bottle of water in your room. And to ensure your stay is as relaxing as it possibly can be, you will also get 10% off a treatment at the Kingmills Spa.
So the next time you are planning on spending your holidays in Inverness, make sure you book your Inverness accommodation directly with the Kingsmills Hotel and find out just how much booking direct really does pay off.