History of Inverness – Top Historical Sites to Visit
The history of Inverness is long and storied; the city dates back to 585 AD, and is commonly regarded as the "capital of the Highlands." Inverness' history is present throughout the city and surrounding area. Visitors will be treated to stunning views and an amazing glimpse into the past. History goes a long way back and there is no shortage of things to see, so we've handpicked some of the top spots to see during your stay with us.
Inverness Castle
Inverness Castle has an illustrious history dating back to the 11th century and even features in Shakespeare's tragedy "Macbeth" as the setting for Duncan murder. Originally it served as a defensive structure construed from wood and was partially destroyed by King Robert I. It was later replaced by a stone fortress and even today continues to be one of the most prominent landmarks overlooking the River Ness. The castle now serves as a Sherriff's court, continuing its lineage as the backdrop to dramatic tales of crime and passion. Although the offices are not open to the public exploring the castle grounds is a popular activity for locals and tourists.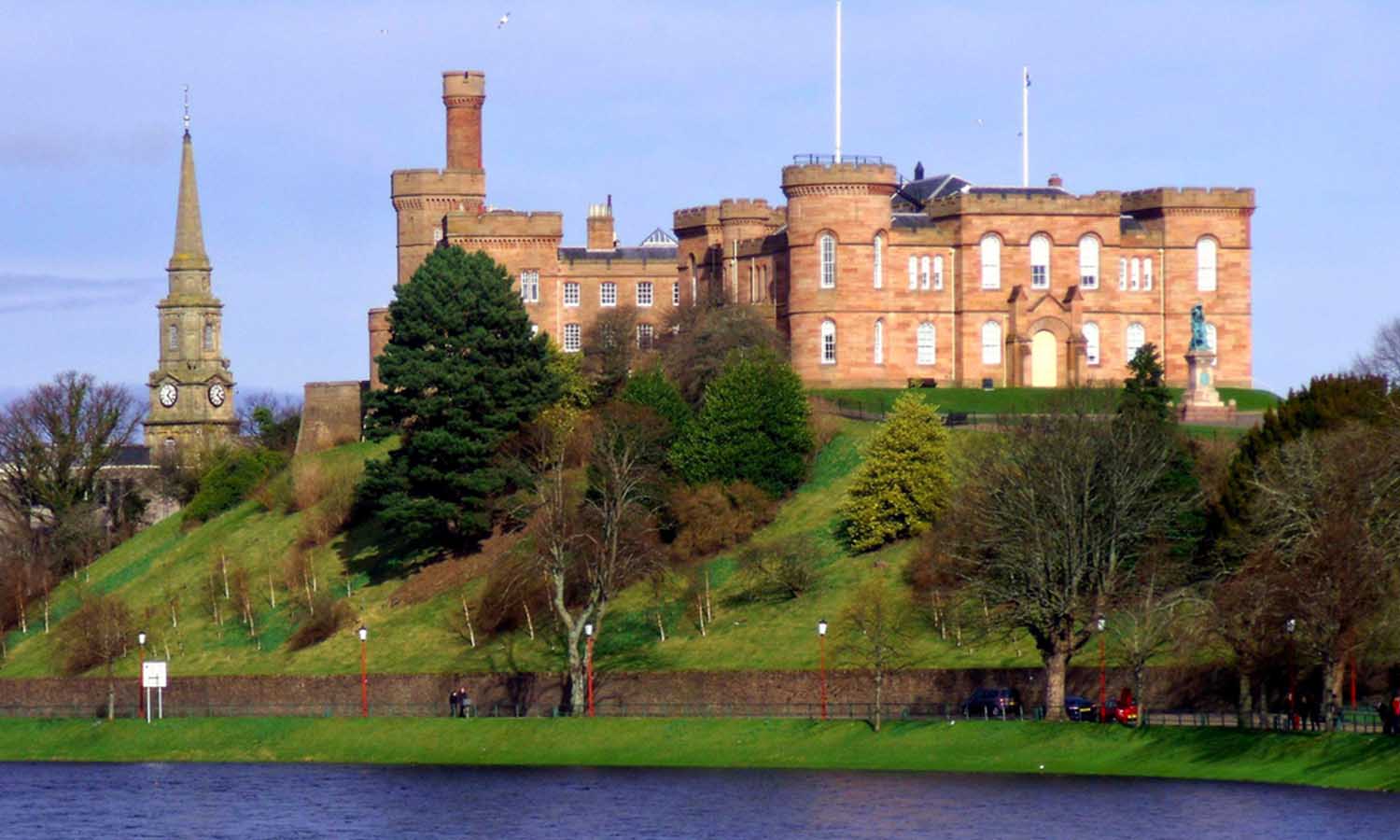 Image title River Ness and Castle in Inverness Scotland by Dave Conner is licensed under CC BY 2.0 / Cropped from original
Urquhart Castle
If you want to get up close and personal with a 1,000 year old piece of history, then Urquhart Castle is the place for you. Explore fascinating ruins and pull back the curtain on ancient highland heritage and experience a glimpse of medieval life. The Grant Tower offers a stunning view of the iconic loch, and there is an amazing collection of artefacts preserved, bringing history to life. The site also has a fully accessible visitors centre and offers a photographic guide for individuals with mobility issues.
The Victorian Market
Nestled in the the heart of the city is a shopping experience with true character. Originally built in 1870 and then rebuilt following a fire in 1890, the Victorian Market continues to thrive as Independently owned businesses offer their wares in this covered shopping area bursting with charm.
Culloden Moor Battlefield (NTS)
This is the scene of the last major hand-to-hand battle fought on British soil where the Jacobite uprising was ended. The visitor centre houses a permanent Jacobite exhibition and visitors can explore the fascinating history available here. Be sure to catch one of the daily Living History presentations; which reignites this ancient tale breathing life to the battle scarred moor once again. The centre is an excellent opportunity to learn more about one of Scotland's bloodiest periods of history. And if you're hungry for more than just history there is a great restaurant on site too!
If you're looking to discover even more of the fascinating history of Inverness, then come join us on our OUTLANDER EXPERIENCES, HIGHLAND TOURS.