Hire a Business Room in Inverness
Inverness Conference and Business Room Hire
The North of Scotland isn't all rolling glens and beautiful whisky. Inverness is often coined as the 'Gateway to the Highlands' and rightfully so. Already a rapidly growing capital, Inverness is easily accessed by road, rail or through the expansive airport links. It's one of the fastest growing cities in Europe. Not just for the fabulous scenery, but because it's the centre for all industry and commerce in the Scottish Highlands. With a dynamic economy that encourages business growth, Inverness is a magnet for progressive industries and innovative new businesses. Hence why any business based in the Scottish Highlands or with connections to the area, needs to know about our business room hire in Inverness.
Here at the Kingsmills Hotel we believe that we have the complete events space in Inverness. With a team dedicated to creating seamless business meetings of any size, for any purpose.
ATTENDING FROM NEAR OF FAR, WE HAVE THE PERFECT LOCATION
One of the many reasons that we're so popular with business travellers is because of our fantastic location. With numerous reliable transportation links into Inverness via bus and train. Every major city in Scotland is only a few hours away. Additionally, Inverness Airport has daily flights connecting to Heathrow, Amsterdam and beyond. The Kingsmills Hotel itself is located just outside the city centre. With access to the Inverness bus and train stations less than 5 minutes away. Furthermore, our car park offers 100+ complimentary spaces, perfect for those travelling by car. Should you wish to enjoy a night of luxury and comfort before or after your meeting, we will offer you a discounted rate.
FLEXIBLE TO YOUR REQUIREMENTS
We have built a space with event planners, business managers and you at its core. By creating a multi-functional space that gives clients the opportunity and flexibility to host large conferences or small private meetings. We have 7 rooms varying in size and grandeur. So, whether you need space for 10 or 500, we can provide an option that meets your needs. We also have dedicated break out rooms and an 'ease of function'.
WE HAVE EVERYTHING YOU NEED
Our private rooms are flooded with natural daylight, are exquisitely designed and provide all the technology required for hosting an event. With dedicated events organisers there every step of the way to make sure all aspects of your business meeting/event run smoothly. As well as excellent event packages and customer service, we will ensure that you and your guests needs are met throughout the day in regard to catering, tea and coffee. We have complimentary car parking on site, free WIFI, air-con and everything you'll need for your meeting with integrated audio-visual equipment, flip-charts and projectors.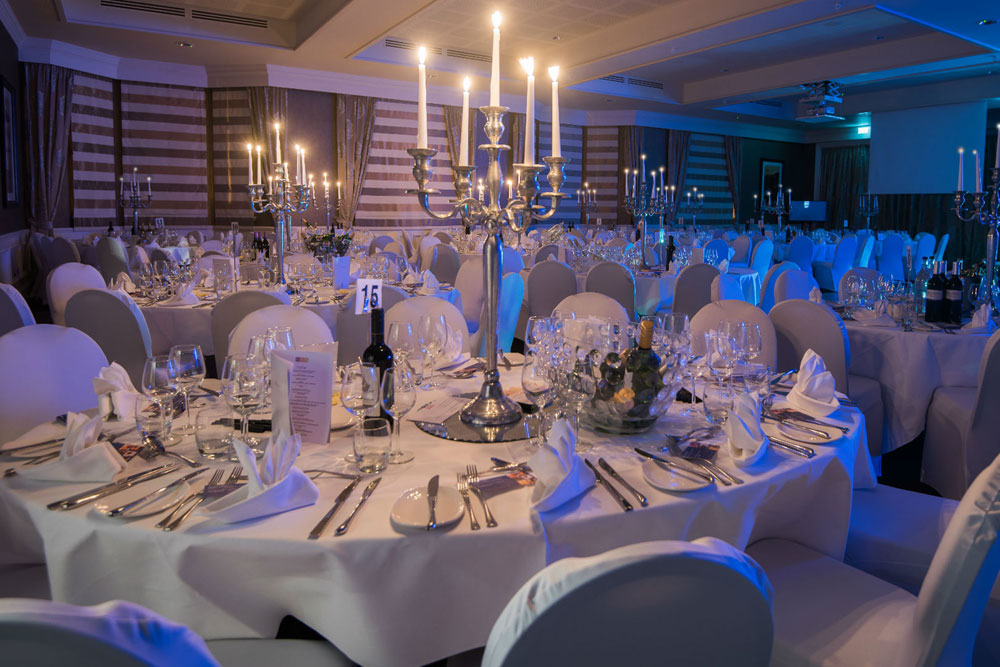 For any other information you need please download our events brochure, have a look at our day delegate and 24-hour events packages or give us a call on 01463 257102.