Days out in Inverness after Lockdown
Inverness is re-opening
Are you coming to Inverness on holiday and looking for things to do? After the initial impacts of Coronavirus, attractions, restaurants and shops have been gradually re-opening to the public. This means that visiting Scotland and having days out in Inverness is back on the agenda. There's plenty of fun to be had! Whether you are on your own, in a couple of bringing your family, here are some ideas of what you can do in and around Inverness.
Places to eat in Inverness
All the way from breakfast to dinner, with cheeky cake breaks in between, you'll find somewhere in Inverness to suit every taste. All restaurants and bars will ensure you can remain socially distant, minimising the risk of catching a virus. Although you may be required to wear a mask to get to your table, you will not be required to wear one once sat down.
Popular places to eat in the city include the contemporary brasserie Rocpool, Coyote's Inverness for their delicious burgers and the Rendezvous Cafe with its mix of new and traditional food. All these venues are ready for you to eat and drink in a safe and socially-distanced way. You'll find plenty of hand sanitiser for you to use, and all staff will be wearing appropriate PPE.
Things to do in Inverness
Are you looking to get out and explore Inverness and surrounding areas? Great! There's plenty of Inverness attractions keep you busy, including the Inverness Museum and Art Gallery and the Inverness Botanic Gardens. There are also plenty of shops in the city, including large department stores and smaller boutique shops. You can also take a walk along the Victorian Market, currently operating a one-way system. Your days out in Inverness will certainly keep you busy.
Most of Inverness has opened up to some extent now. Cafes and restaurants are welcoming customers again, whilst taking into consideration social distancing and other safety measures. If you plan on shopping, make sure you bring a facemask as this is now required in all shops in Scotland.
Inverness' main shopping centre, Eastgate, is now open again. It has many large department stores including Waterstones, Next and Fatface. But do remember to support local shops too. Leakey's Secondhand Bookshop re-opened in July and is a treasure trove of books, old and new. It's housed in an old Gaelic church – built in 1793 – and most certainly has a Harry Potter-esque feel to it.
If you're looking for some culture, then a visit to Castle Gallery will be just what you need. Here you'll find a range of original, contemporary fine and applied art from Scottish artists, as well as other from throughout the UK. Do make a note of its revised opening hours if you are planning to visit.
Open attractions around Loch Ness
If you are able to get a bit out of the city, then you can visit Loch Ness and perhaps even sneak a peak of the monster! Otherwise, there's always the Loch Ness Centre and Exhibition to look around. If you have a day to spend exploring in a car, take a look at the Loch Ness 360° trail. It takes you all around the loch, inviting you to see things you may have ordinarily missed.
Don't miss a trip along the East of Inverness Heritage Trail when you visit. Most attractions have started to open again. This includes Culloden Battlefield, the site of the last pitched battle to be fought on British soil. This is where Bonnie Prince Charlie's Jacobite army was defeated and is today a memorial to all those who lost their lives.

Nearby is another historical area, but with a different background. Clava Cairns is thought to be around 4,000 years old and provides more wide open spaces to explore Scotland. Nobody knows for certain who was buried here – but they were probably very important. What's your best guess?
Further on the trail is Cawdor Castle, now re-opened after Covid-19. This is a place well-known to fans of Macbeth. It also has wonderful gardens to enjoy the fresh air and is a great place to stop for a break.
Itineraries
There are many itineraries available for you to follow to help make the most out of your stay. Fortunately, with Inverness being in the Highlands, there's plenty of outdoor space to explore. Perhaps you could hop on a bike and tour around the city? Or nip out over to the loch?
If you fancied something a bit more wet, why not get on a paddleboard and out into the loch? But don't worry – if that sounds to soggy, you could always get a nice dry cruise of Loch Ness instead.
Highland Links Golf
If you're looking to play a few rounds of golf, then Inverness is the place to be! We have a golf course right in the city, meaning you won't have to travel far to get in some swings. If you do, though, you'll be met with some stunning views of the Highlands. There are a few different golf courses around Inverness to choose from – or why not stay a while and play them all?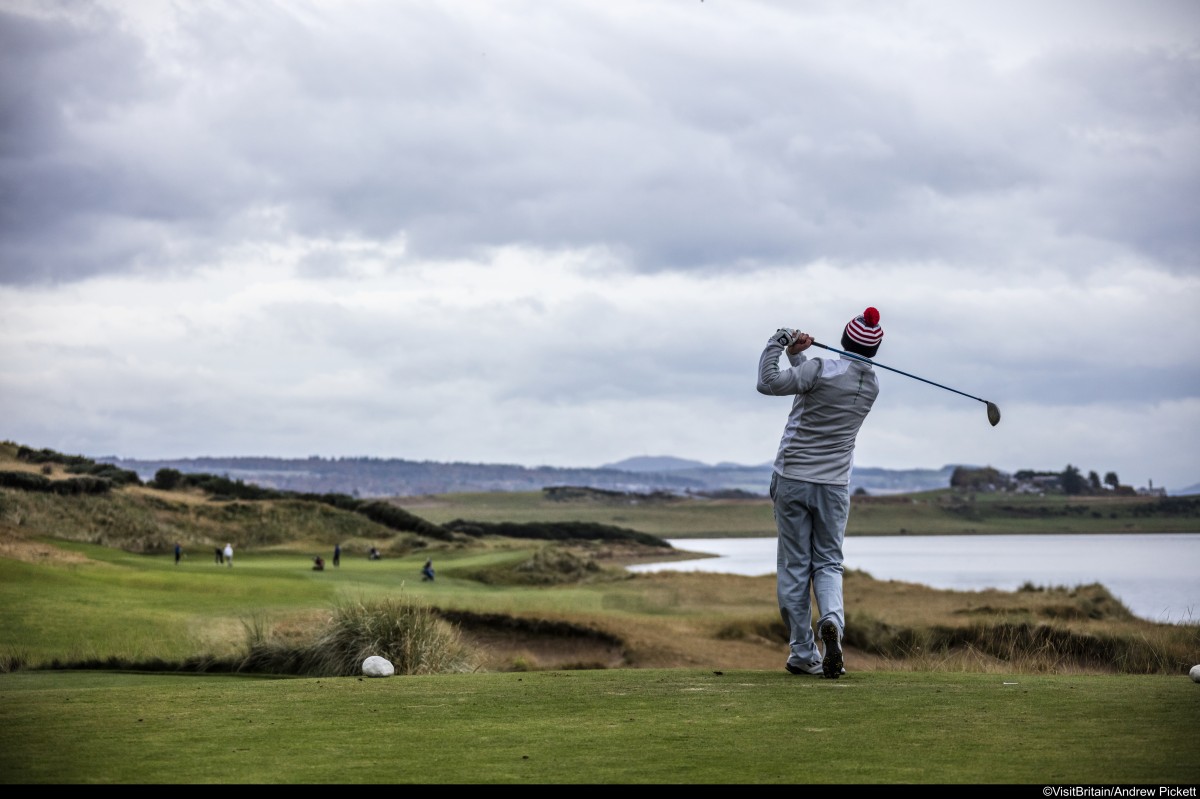 Whisky Tours
Scotland is also famous for its whisky, so if you are curious about how its made, there is no better place to be than the Highlands. Take a tour of local distilleries Glen Ord or Tomatin to get behind the scenes and have a taste at the end. And if you'd like to try more, come on back to Kingsmills' whisky bar and we'll show you the best ones!
Car Tours
One of the best ways to travel to minimise any interaction with other people is in a car. If you can bring your own, or hire one when you're here, the whole of the Highlands will open up to you. Breath in that fresh Scottish air!
There are loads of amazing journeys you can do in one day from Kingsmills. Take a trip to see some dolphins at Dornoch, or relive some of your favourite moments from Outlander in the area. Take a look at some touring suggestions here.
You can also take advantage of some of the wonderful local shops and cafes in the region. for example, if you are driving around Loch Ness, pop into Camerons Tea Room for a bite to eat and maybe a visit from a Highland Cow. Or if you're looking for some beautiful gifts, drive around to An Talla by Loch Ness.
Staying Safe
Most places in Inverness are now open again after lockdown. Many will be operating shorter business hours, reduced menus or stricter control over visitor numbers. Wherever you plan ongoing, it's a good idea to phone ahead and book. Some places may not let you in unless you have pre-booked. Everywhere should have sufficient hand sanitiser for your needs. Do make sure you take face masks if you plan on entering any shops or will be around crowds.
Here at Kingsmills, we have introduced our Safely Sound programme to ensure risks are minimised as much as possible. We believe that if we work together, then Inverness can be as fun and alive again as it was before. So why not book your stay with us now and see what you've been missing with days out in Inverness?