24 Hours In Inverness: What To Do in Inverness In A Day?
Whether you're in town for a day or simply passing through en route one of the great Scottish Road Trips in the Highlands, make the most of your time in Inverness with this helpful guide of what to do in Inverness in a day. From ancient castles and beautiful river walks to quirky attractions and beautiful boutiques, this handy little itinerary will keep you busy from sun up to sun down, so that you can experience the best Inverness has to offer.
8am: Breakfast at the Kingsmills Hotel, Inverness
Rise and shine! With a long day exploring ahead, feed your sense of adventure with a hearty Scottish breakfast at the Kingsmills Hotel.
8:30am: Inverness Museum and Art Gallery
Find your feet and get your bearings. The Inverness Museum and Art Gallery is a great place for a quick introduction into the city's history and Highland traditions.
9am: Inverness Castle Viewpoint
Once you've learnt a bit about what makes Inverness such an important part of Scottish History, enjoy the panoramic views from atop the stunningly beautiful Inverness Castle. The newest Inverness attraction, the viewpoint offers beautiful 360 degrees views of the Highland Capital as far as the eye can see.

10am: Ness Islands
Now that you have found your bearings and are properly acquainted with our enchanting city, make your way along the banks of the River Ness to the breath-taking Ness Islands. A beautiful natural park, this group of islands in the middle of the River Ness will make you forget you are in the middle of a city! The islands are connected by a series of Victorian suspension bridges, making exploring the beautiful park while enjoying a leisurely stroll a breeze. If you have young ones with you, be sure to stop in at Whin Park!
12pm: That's Lunch!
What to do in Inverness for lunch? By now you've probably worked up quite an appetite. Make your way back to the Kingsmills Hotel for a bite to eat from our scrumptious lunch menu, or enjoy one of the many yummy eateries around Ness Islands.
1:30pm: Loch Ness Boat Cruise
Once you've filled up with some traditional Scottish fayre, make your way to Jacobite Cruises (they're just on the other side of the Inverness Botanic Gardens and a stone's throw away from Ness Island). There are a number of wonderful cruises to choose from, but we'd recommend a cruise that visits the stunning ruins of Urquhart Castle. Booking in advance is required for this leg of the itinerary.
4pm: Inverness Cathedral
Make your way to back to the centre of the city and pay a visit to the UK's earliest post-Reformation cathedral on the way, St Andrew's Cathedral. While not exactly old by Scottish standards (the Cathedral was only built in 1869), it is still worth a visit for its beautiful stained glass windows and striking architecture.
4:30pm: Victoria Market
What's a trip to the Scottish Highlands without a few keepsakes? With a range of small quirky shops you won't find on the High Street, the Victorian Market is the perfect stop for souvenir shopping. Set in the heart of Inverness' Old Town, this unique shopping mall dates back to the 1890s!
7pm: Dinner in One of Our Restaurants
There's nothing quite like a delicious dinner after a full day out exploring Inverness. So if you're not sure what to do in Inverness for dinner, eat your heart out at one of our restaurants. Here at the Kingsmills Hotel, we have two delightfully delicious restaurants that serve up an array of Scottish culinary delights. Bon appétit!
9pm: Whisky Tasting in Inverness' Only Whisky Bar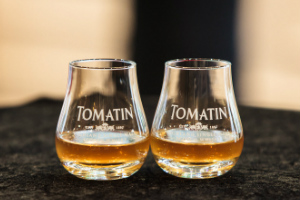 There's only one way to end a day in the Scottish Highlands, and that is with a dram of our famous Highland whisky! Join us for a tipple at our whisky bar, and toast a day well spent in the Scottish Highlands. Sláinte!
So there you have it – what to do in Inverness in a day with the Kingsmills Hotel. To find out more about the wonderful local attractions, or to book a stay in our luxury hotel, contact us today.