Hotel Facilities
In the heart of 'Golfer's Paradise', our hotel is in the ideal position to enjoy a selection of world famous golf courses during your getaway. With spectacular scenery, undulating greens and a fresh Scottish breeze, you can enjoy a challenging round of golf at its exhilarating best. Whether you are planning a weekend golf break or a week-long business trip to entertain clients, our friendly team can help you make the most of your stay.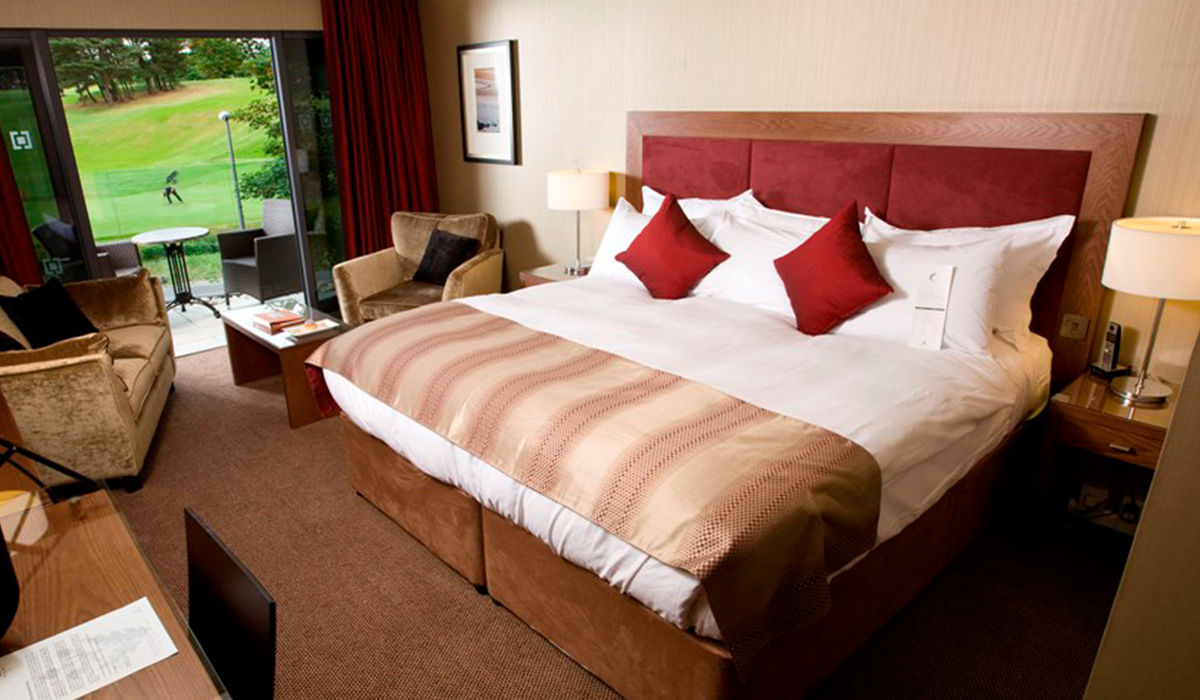 ROOMS
We offer our guests a choice of 147 spacious rooms in which to relax, wind down and enjoy a peaceful night's sleep. Depending on your requirements, we have six types of room to choose from: Classic, Patio, Luxury and Family and in the exclusive Kingsclub, we have Cocoon and Retreat. All rooms are light and airy, with large beds you'll want to melt into, crisp white linen and extravagant soft furnishing that will help you slow down the pace of life after a day spent navigating the ascents and bunkers of the course. Many rooms have private balconies to watch the day draw to an end.
LEISURE CLUB
If a full day on the golf course isn't enough to keep your fitness levels high, then you'll want to make use of our exclusive leisure club. With modern gym facilities and a swimming pool for unwinding after a challenging round, you'll quickly feel invigorated and refreshed.
SPA
Our indulgent spa offers a wide range of relaxing therapies, massages and holistic treatments that are perfect for rejuvenating your body after a long day trying to stay above par. Treat yourself to a hydra performance facial or vital leg body treatment to rest those tired legs after a challenging day. We offer a range of spa day packages that are ideal for spoiling yourself or that special someone during your Scottish getaway.
RESTAURANTS
We are passionate about fine dining and aim to send our guests away feeling exactly the same way. Our two restaurants – The Conservatory and The Inglis – offer a mouth-watering menu of locally sourced Scottish dishes, traditional delicacies and seasonal favourites. Tuck into a tender Scottish sirloin steak whilst sipping a full-bodied red wine this has been selected by our Independent Master of Wines to perfectly complement your meal. You can then devour a delicious Eton mess, made with juicy raspberries from nearby Nairn, before heading through to our bar to finish the night off with a dram of our favourite Scotch whisky.
ROOM SERVICE
After enjoying a full day in the great Scottish Highlands, you may not want to leave your bedroom. If so, don't worry. Our expansive room service menu means you can enjoy the tasty delights of our Kingsmills chefs in the comfort and privacy of your bedroom. Ask at reception for further details.